Hello! Before I share some exciting news, I want to say "thank you" to so many who wrote letting me know they tried to leave comments on Monday and couldn't. The new site began a migration unexpectedly and I was even off line for awhile. Not how I wanted to start off. You can leave comments now but I've lost all the comments from the 4 most recent posts and I'm locked out of Feedburner for the time being so I have no idea when the post is set to find its way to your mail box. Thank you so much for your patience while I work out the tech bugs. So without further ado…
I'm excited to share with you that I've been invited by Beth at Hungry Happenings to be a contributor on her blog! Beth's talent is an amazing array of the most clever and whimsical treats. You have to visit!
Because it's Valentine's week she asked me to share with her readers my Meringue Heart Pops so I was very happy to.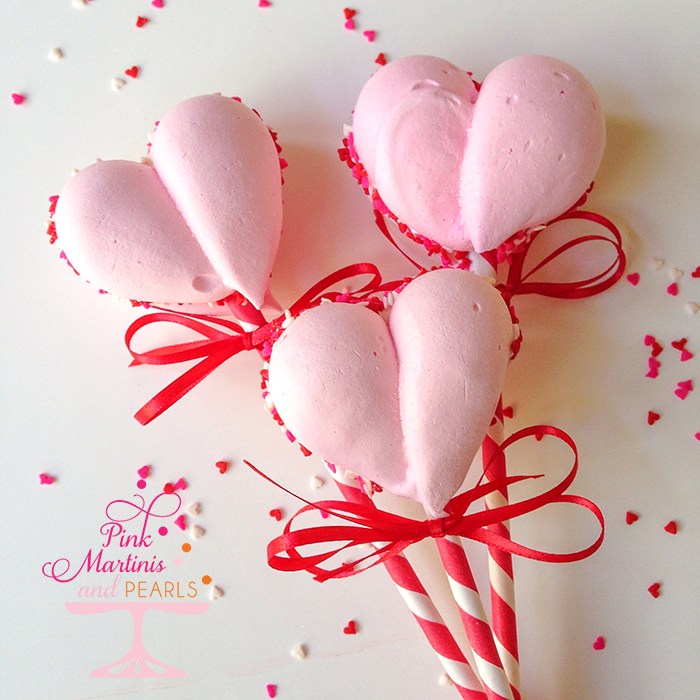 I've included a step-by-step tutorial in the same post of how to pipe the meringues into heart shapes along with the recipe for light-as-air meringues.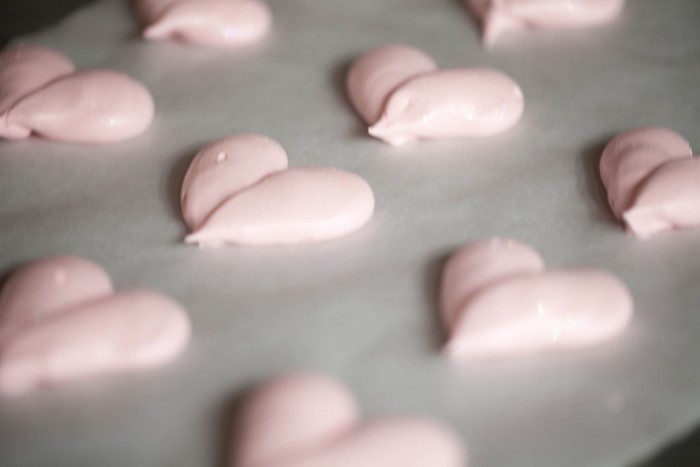 If you'd like to know how to make this "conscious coupling" of meringue's crispy-chewy goodness sandwiched together with candy coating and dipped in colorful sprinkles, click HERE and you'll be magically whisk away over to Hungry Happenings where it's a very happy, hungry happening kind of place! Tell Beth I sent you!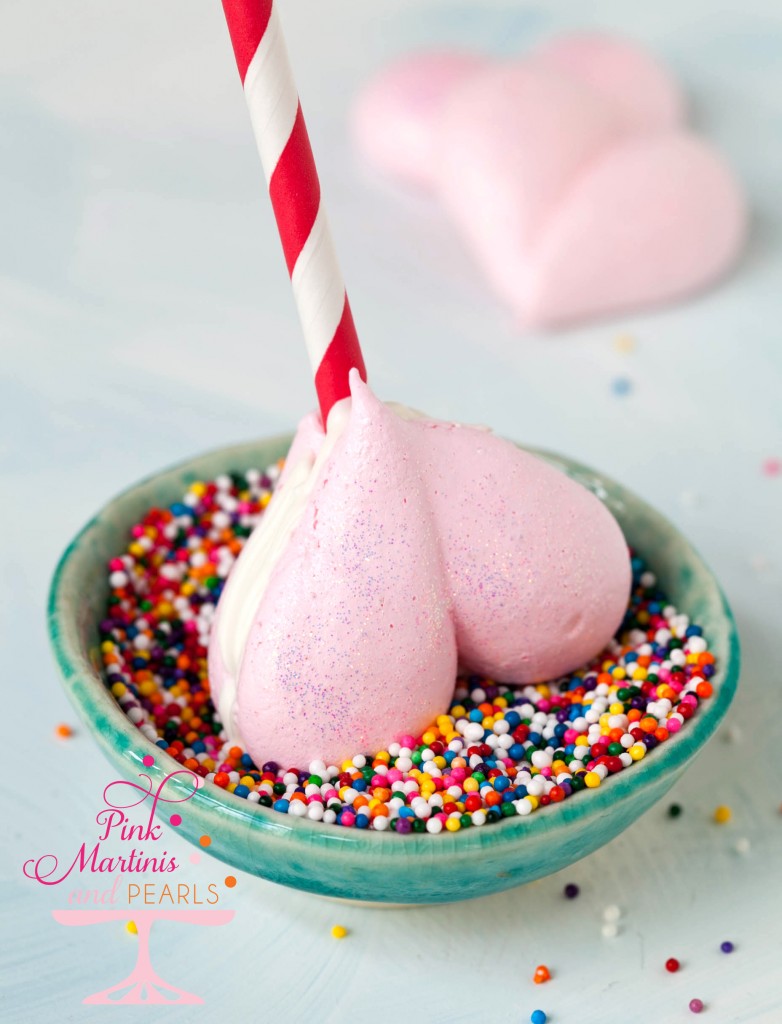 Oh, yum! These are really so good and fun to eat!