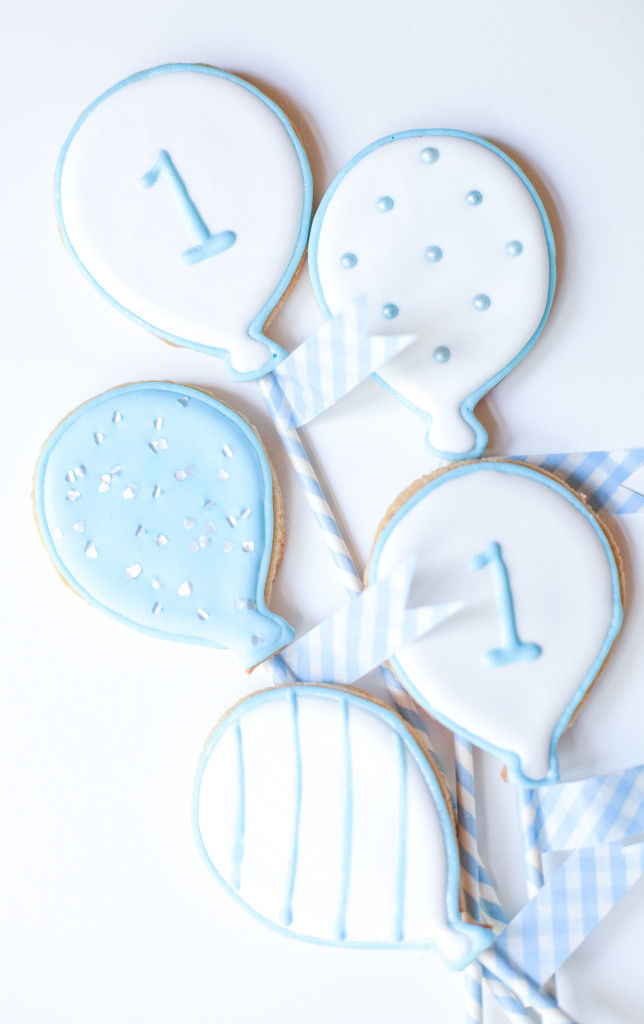 If you read my previous post about the white balloon cookies, you saw simple and elegant white balloons where the lollipop sticks were wrapped in washi tape and tied with kitchen twine around the neck of the balloon cookie.
Since I had extra dough, I decided to decorate a few more cookies for fun. This little cutie pie on the invitation is my great-nephew, Daniel.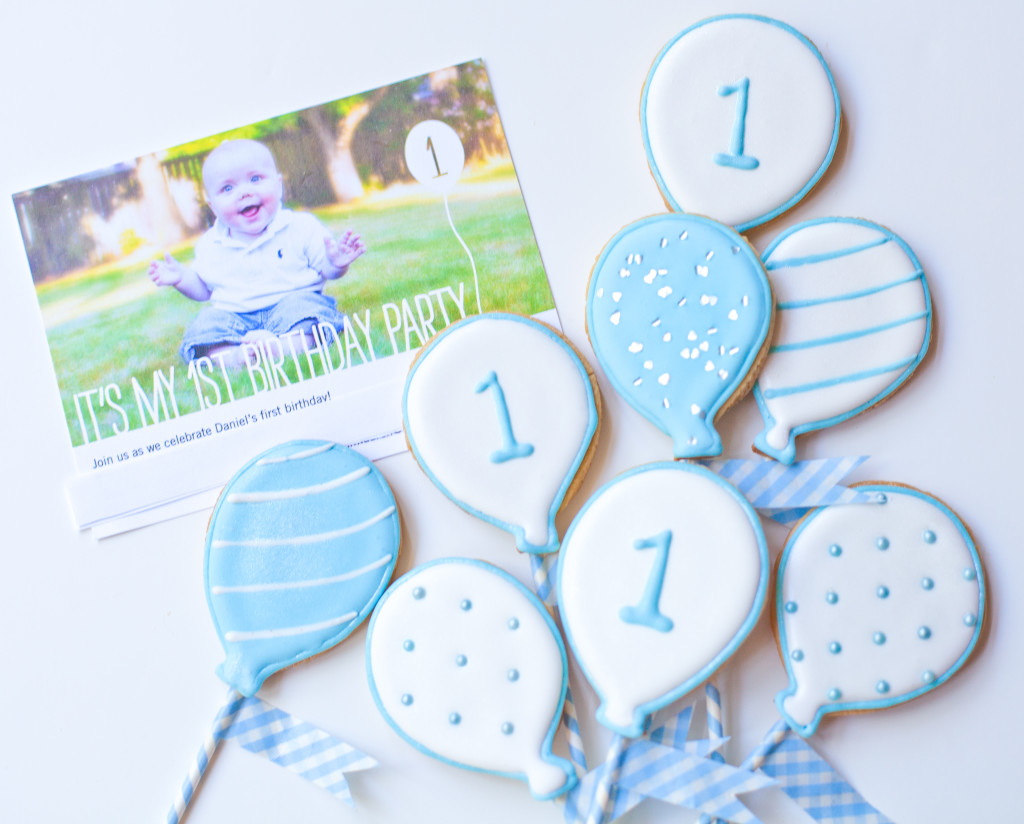 Pearlized baby blue dragees made their appearance onto the cookie. Such a sweet look. I also used pearlized silver heart confetti by Wilton. So soft and shimmery.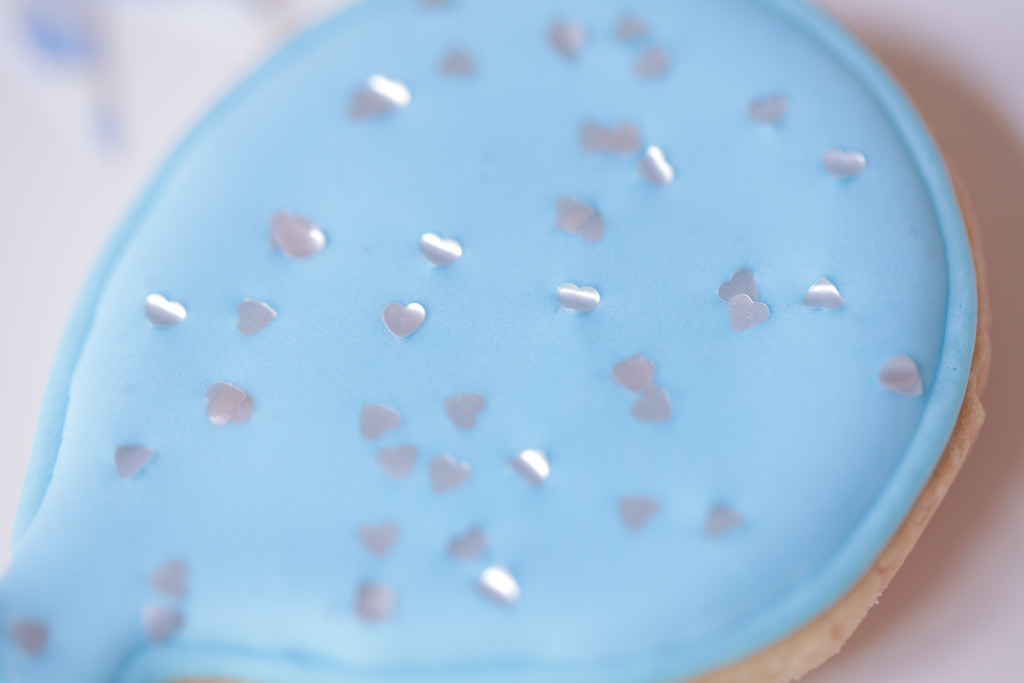 To continue the theme of using blue and white washi tape, making a little notched flag was as easy as 1 – 2 – 3.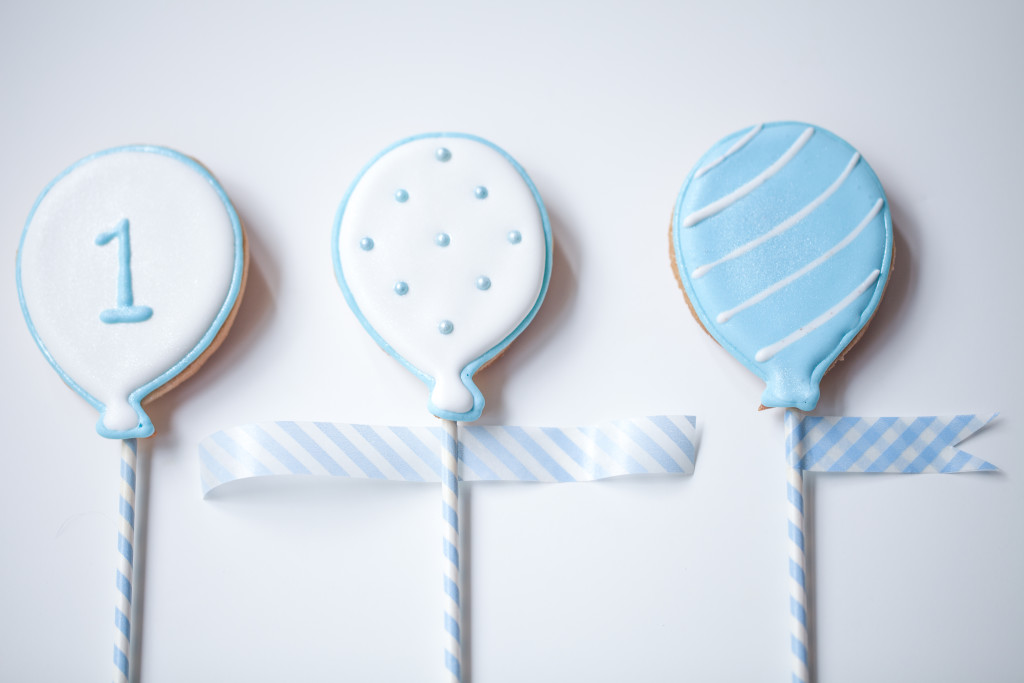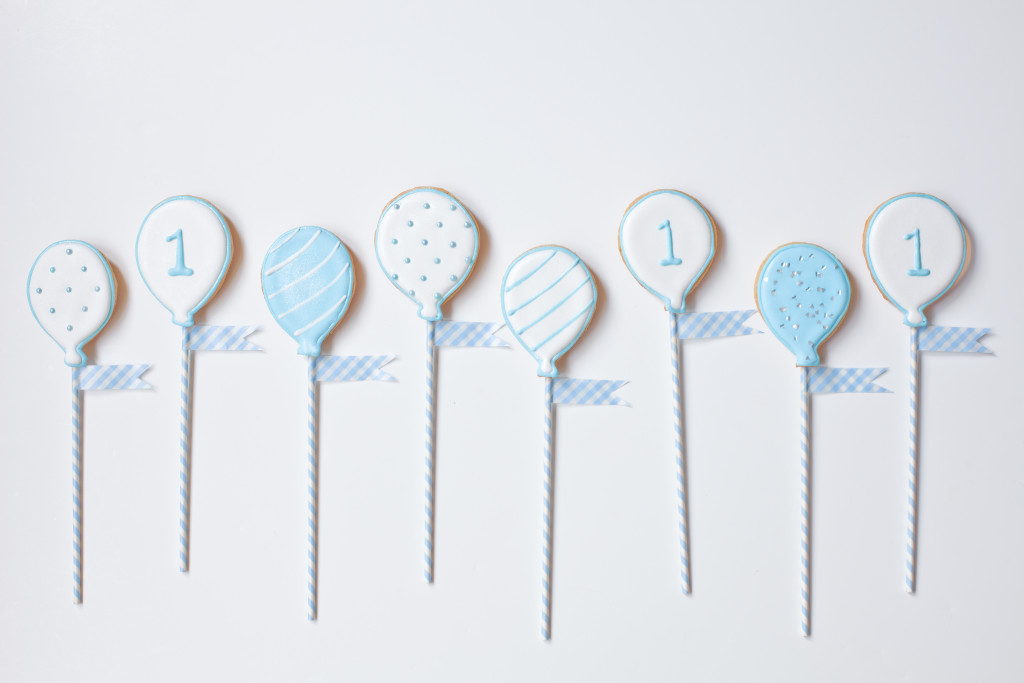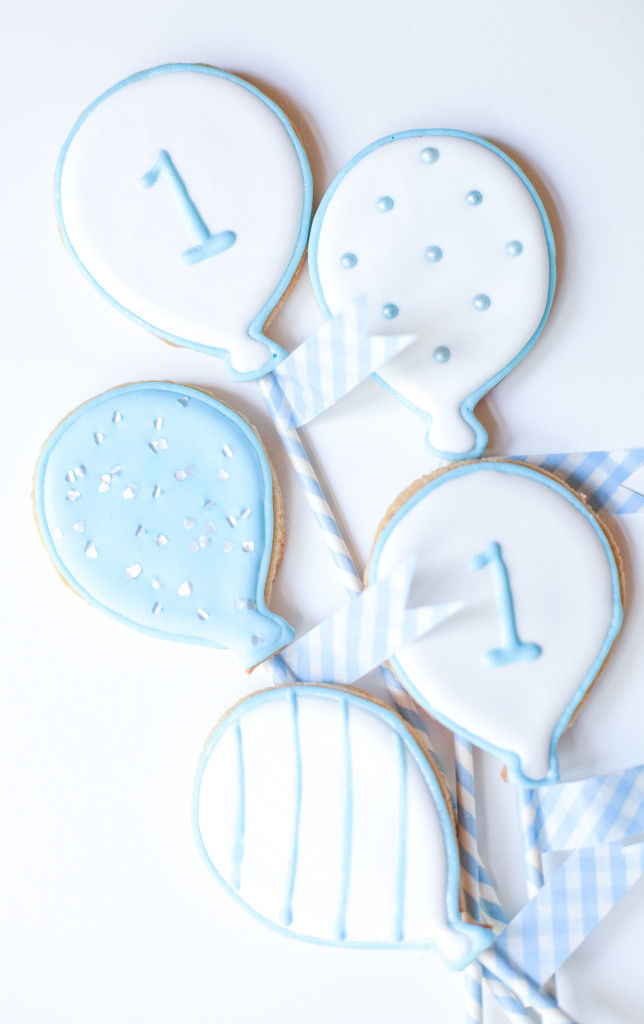 Just a variation on a sweet theme.