The fleet is in!
Are they nautical wedding cookies? Nautical Save-the-Date cookies? Nautical birthday cookies or nautical baby announcement cookies?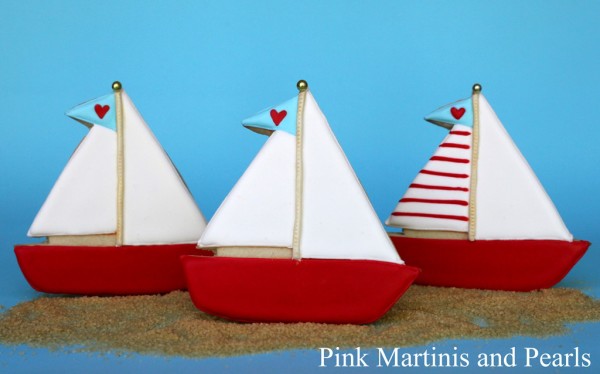 Let's set sail …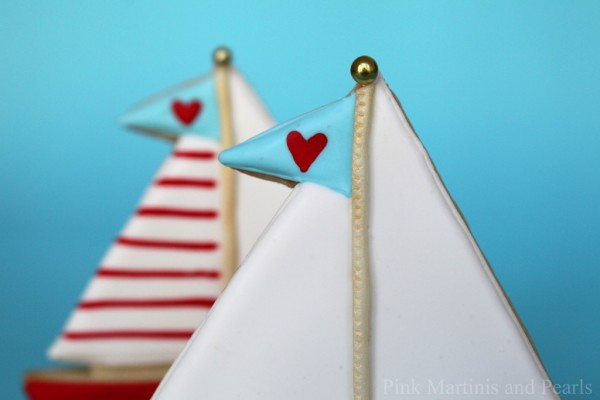 … and send up the flags.
Let's signal L.O.V.E.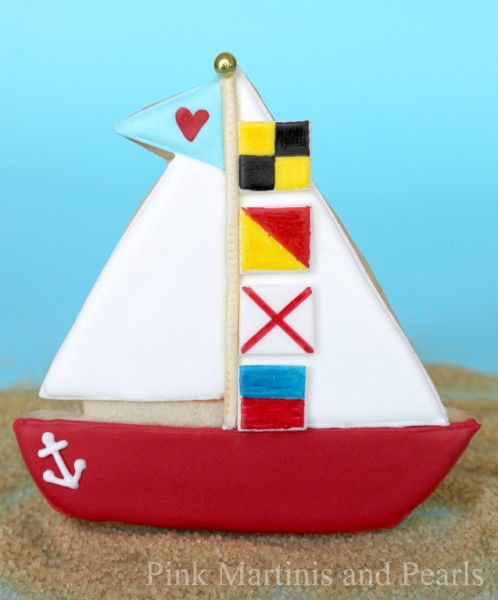 … and Happy Birthday to my love bug, G.E.J., who turns 21 this weekend.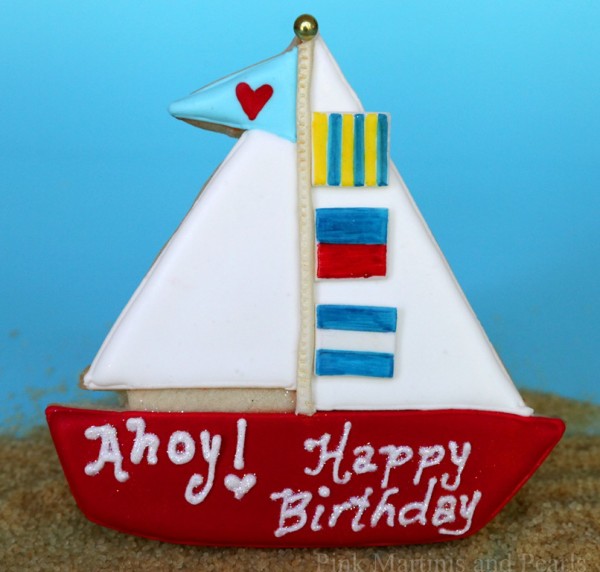 Save-the-Date for a nautical wedding or to announce the very special arrival of a new member of the crew.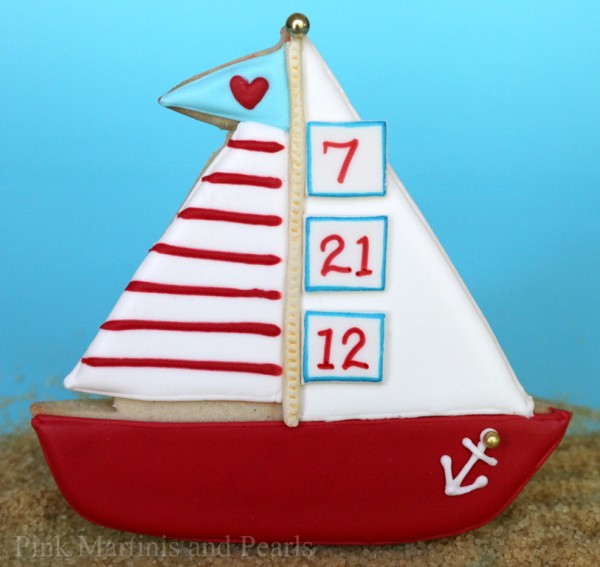 The Scrabble possibilities are endless when you know the nautical alphabet or you can make up your message flags.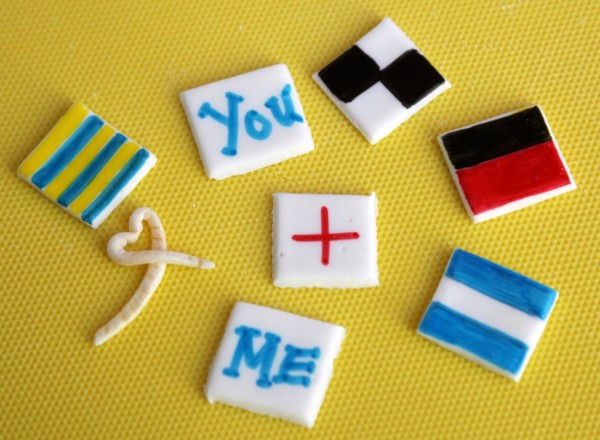 Ready to launch for a special occasion in your port town…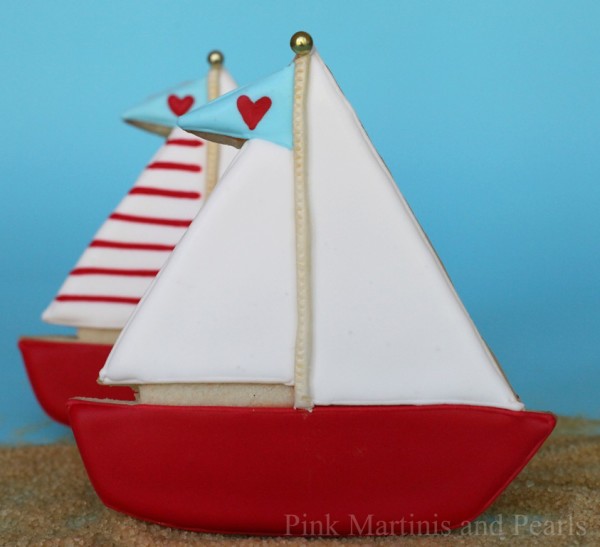 … with your own personalized message.
I made these cookies quickly and just for fun because I've had the idea for while. If I had more drying time I would have used royal icing on the fondant flags instead of using the food markers but they are fine too, just a different look.
The rope is made from fondant. I rolled it over a fine spring to imprint the lines and then brushed gold luster powder over it to bring out the impressions.