I'm dreaming of a pink Christmas with sparkling snowflake cut-outs and if you are too you'll want to enter and win this give-away for a PME Snowflake Fondant Plunger Cutter Set of three but first let me show you how to decorate pink ornament cookies using the fondant snowflakes as decoration.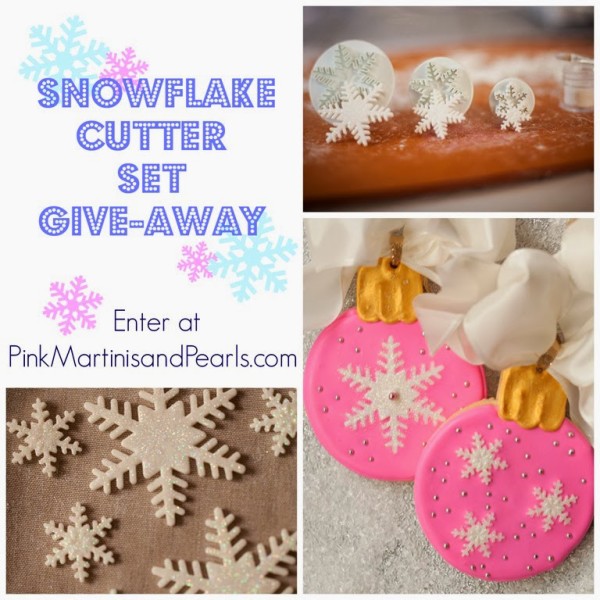 These punched out snowflakes of rolled fondant will dress up all your baking finery this season from cookies to cupcakes!
To make the cookie dough, you'll need a great recipe. Here's mine: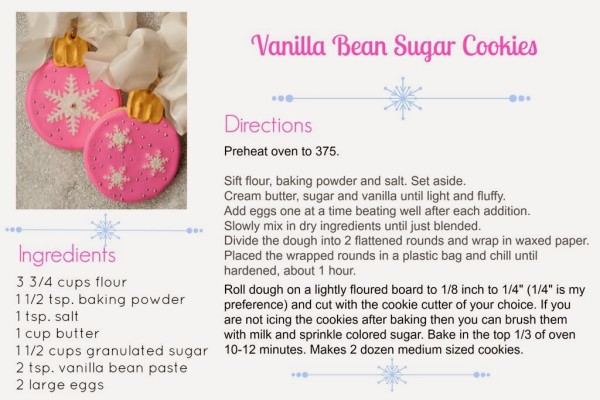 I've written a tutorial on Royal Icing and how to get the proper consistency for outlining and filling in.
To show you how nifty this plunger set is I chose a design anyone can make without any special cookie cutters by making a circle and a square.
The circle is the ornament and the square, the top of the ornament to hold the ribbon.
For a round template a plastic lid can be used, a round plastic container, or a glass. The square is easy to cut free hand. I have square cutters with crinkled edges so I cut off the edges. I used a straw to punch out a hole in the cookie before baking to slide the ribbon through later. The two dough shapes will fuse together while baking if they are touching before baking so gently press them together.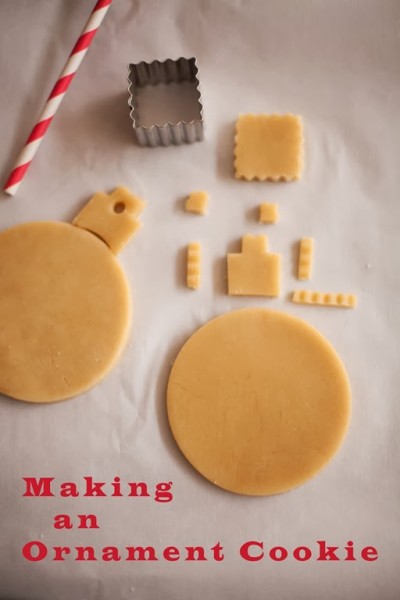 After the cookie has baked and cooled…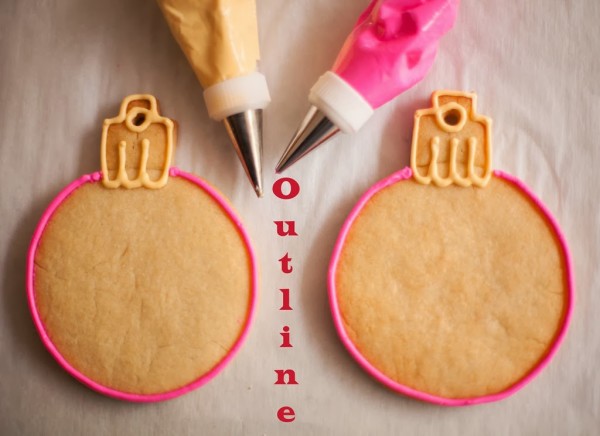 The plungers (cutters) can be used with rolled fondant, as I've done, or with modeling chocolate or gum paste. I've used rolled fondant on lots of cookies and cupcakes. You can find links to tutorials where I used fondant and find more ideas on my Pinterest Fondant On Cookies and Cupcakes page.
There's a plunger mechanism on top of the cutter that not only cuts out the pattern but embosses a pattern on top of the snowflake and pops it out too. Love it!
In the photo below, you'll see a small pot of Disco Dust in Rainbow. It's my absolute favorite.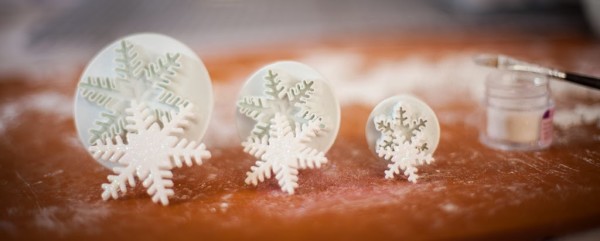 Moisten the tops of the snowflakes with just a little water and sprinkle them with the gorgeous, glittery dust. Letting the snowflakes set up a bit will make them stiff and easier to handle. They will still be fragile though.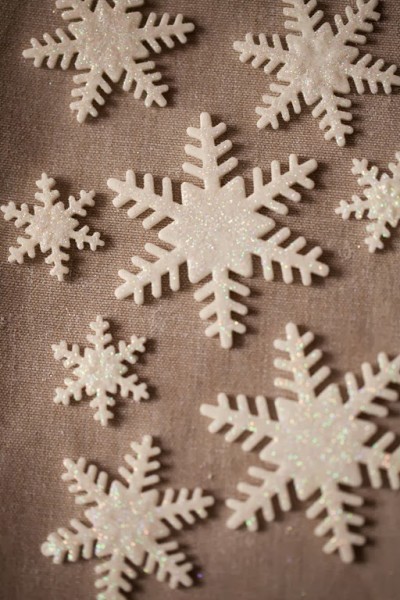 After the circle of the ornament is filled in with the thinned icing, immediately place the snowflake or snowflakes on top of it.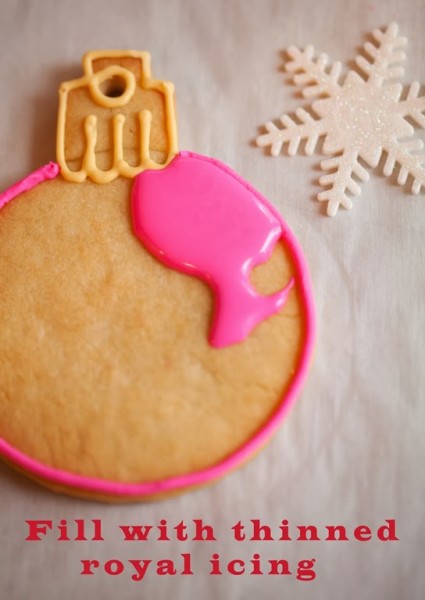 Decorate with silver or gold dragees.
One more little glam touch to the cookie is to paint super gold luster dust on the dried gold icing. This is done by adding a couple drops of a clear alcohol (vodka) to 1/4 teaspoon of gold luster powder. This will make it a paint consistency.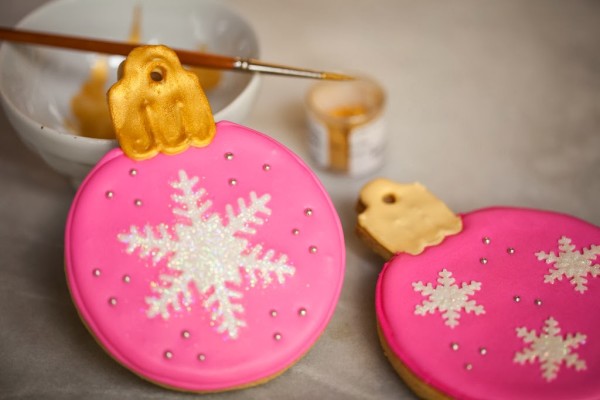 If you'd like to enter to win the PME Snowflake Cutter Give-Away just sign up!
Note: 8:30 AM Monday – Oh no! I had a glitch on the form below and lost all the entries! Please try again.
Good luck and happy holidays! a Rafflecopter giveaway
This give-away has ended. Thank you for entering.