I can hardly believe I am saying this especially after my
Granny Panties post
last Friday, but I was totally inspired to make these cookies by the bridal "I Do" thong I gave my niece for one of her shower gifts this past weekend.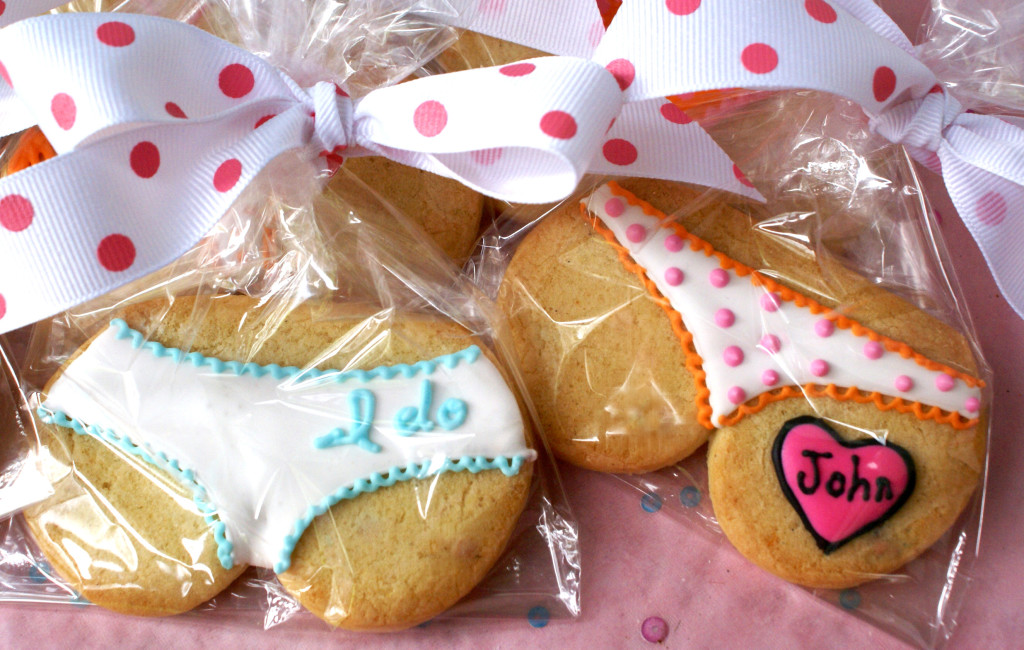 These aren't your mama's bridal shower cookies but they sure got a lot of laughs and attention!
I made a few just for fun. I wrapped them up and told Jennifer, the bride, I made some new samples for her cookie wedding favors. My family and I are kinda nutty and we like to laugh and kid each other, but you knew that about me already didn't you?
Here are some different styles.
Yes, I even made one for John, the groom, with the bride's name on it, with panties.
It was a joke that he wore women's panties.
He doesn't, but for the sake of my cookie I'm willing to start the humor.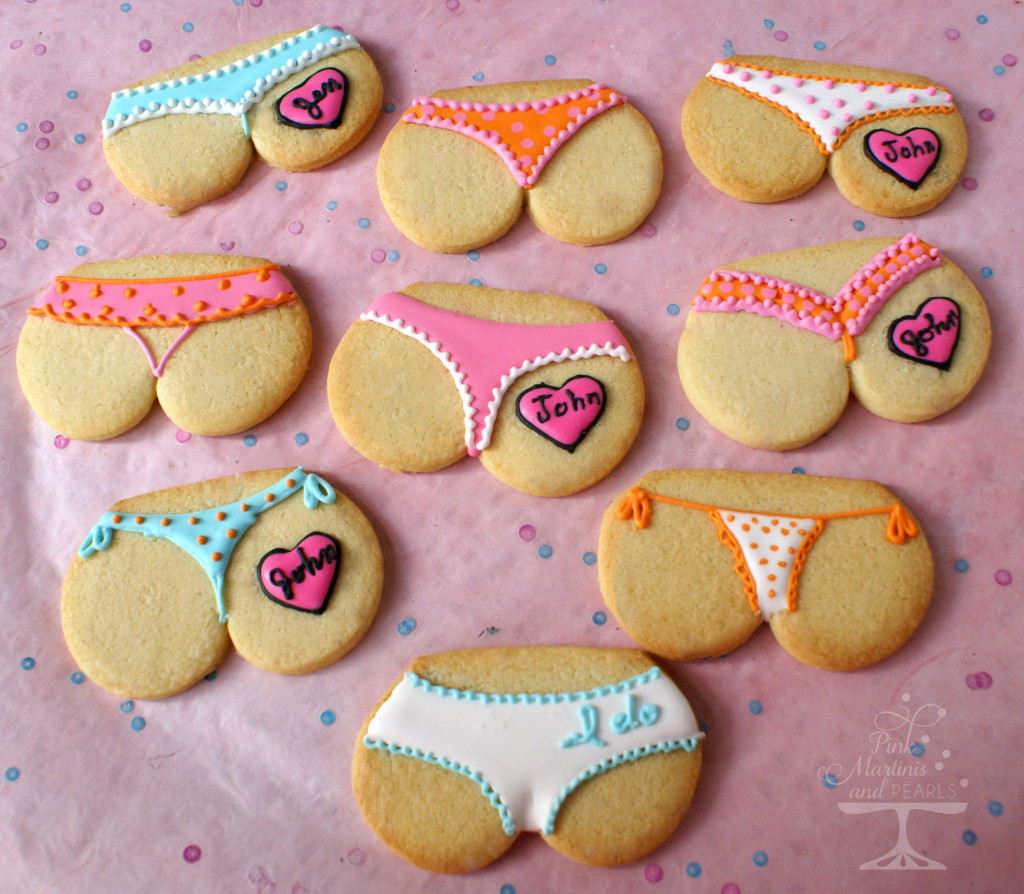 If you're wondering how to make the shape, I used a heart shaped cookie cutter and cut off the point. The more pronounced the heart shape, the more 'junk in the trunk' you'll appear to have.
So fun!
Back to the shower ~
It was a lovely day graciously hosted by Syl, John's sister and the bride's sister, Mizz, who has a wicked sense of humor, but even I was surprised when it came to 'Pin The Junk on John' with John's superimposed face on a hunky body. I wonder what Target would think of using their logo in such an ingenious way. Don't worry, the 'stickers' were our names!
Very clever and very funny!
Jennifer's 89 year-old grandma, my mother-in-law, came with me.
She is incredible.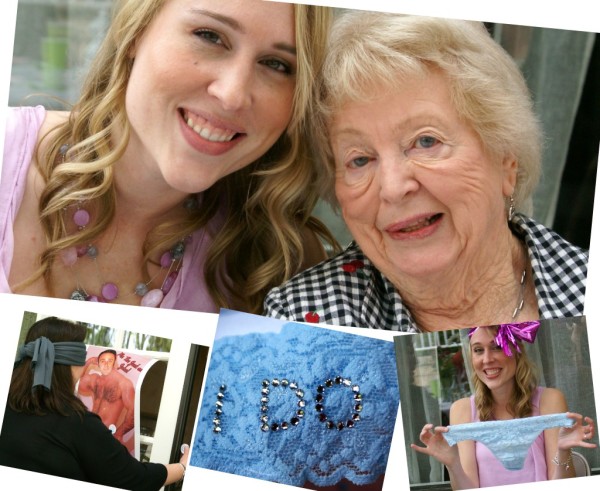 And yes, we all wear bows on our heads when we open gifts.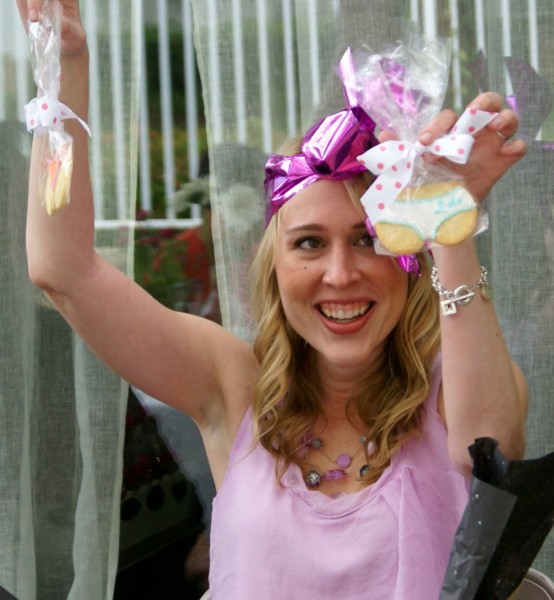 It was a tradition started by my mother-in law's father, the bride's great-grandfather.
Actually, there's no way to tell how far back this silly genetic (mutation) anomaly occurred.
It's just something we do. 🙂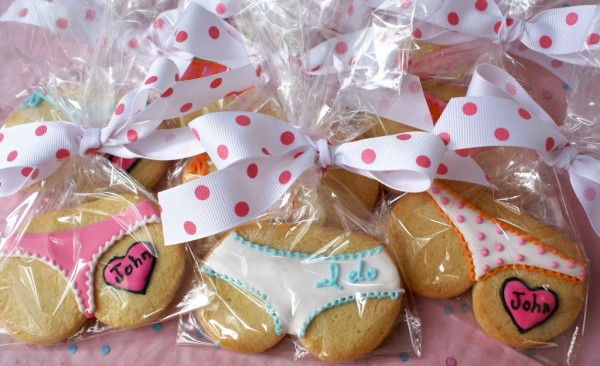 So what do you think. Should I submit these to Martha? 😉
THE END.
You'll find more 'Tushie' Cookies at these links:
'Tushie' Cookies II – Valentine's Day
'Tushie' Cookies III – Birthday
'Tushie' Cookies IV – "Gone Wild"
'Tushie' Cookies V – "Surf's Up" Bikinis
'Tushie' Cookies VI – Bridal Shower