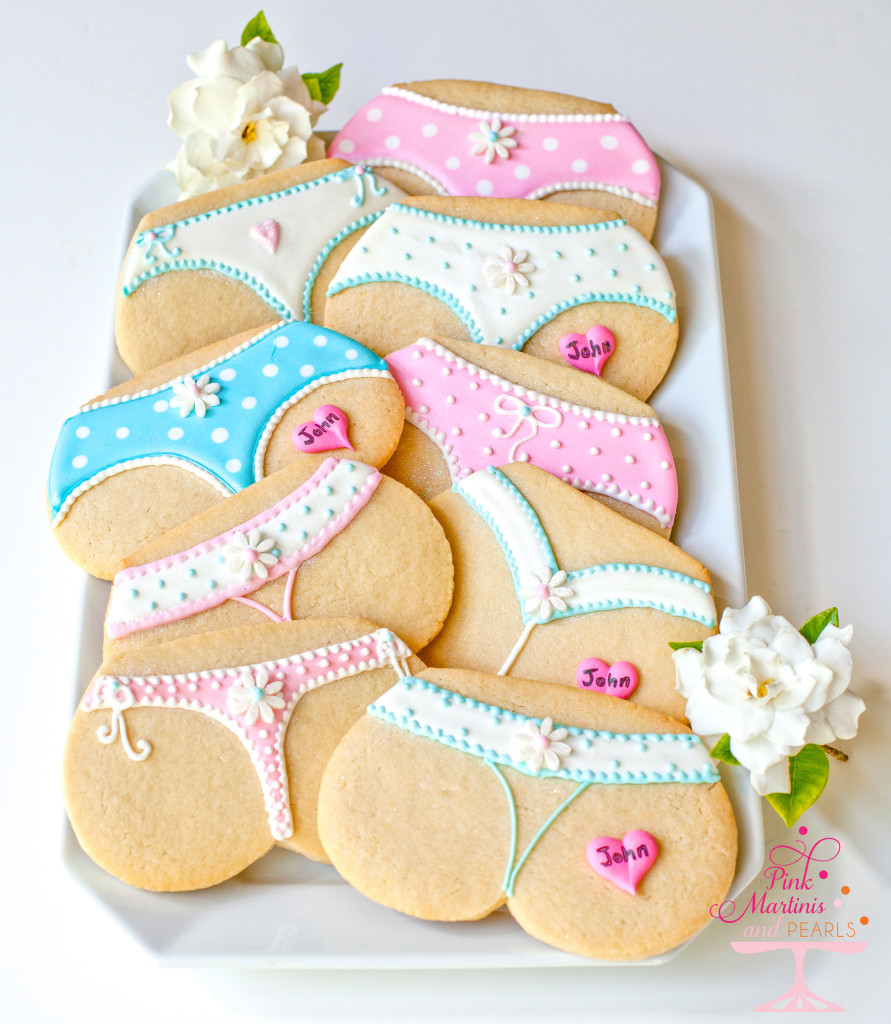 Before I get into my latest Tushie Cookies, I'd like to welcome my Tri-Delta sisters who may be visiting. I'd love to connect with you so send me an email to say hello and introduce yourself and I'll say hello back! I'm thrilled to have you here! Welcome.
Back to cookies… When I made my original Tushie Cookies for my niece's wedding, I had no idea they would be pinned and re-pinned thousands of times. I'm amazed that post continues to be at the top of the week's popular posts on my sidebar, almost everyday for the past two years!
I enjoy making them and I often receive inquiries for orders. If I have the time, I love being part of someone's special celebration and to create new designs with little embellishments.
The cookies I'm posting about today are headed to the upper East side in NYC to Andrea Beaman for a bridal shower this weekend so they had to be chic, sophisticated and fun.
They're a mixture of boy shorts…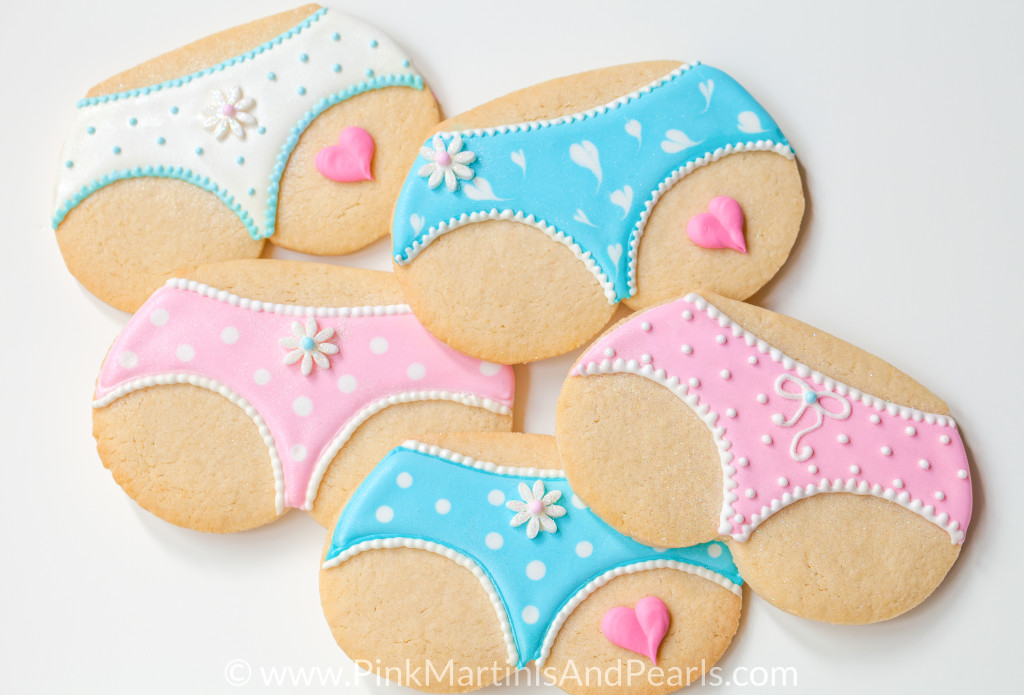 …and scantily-clad thongs. For a special touch of sweetness, I added my favorite embellishment on many of my cookie designs – a fondant daisy, which I sprinkled with rainbow Disco Dust for a highlight of sparkle.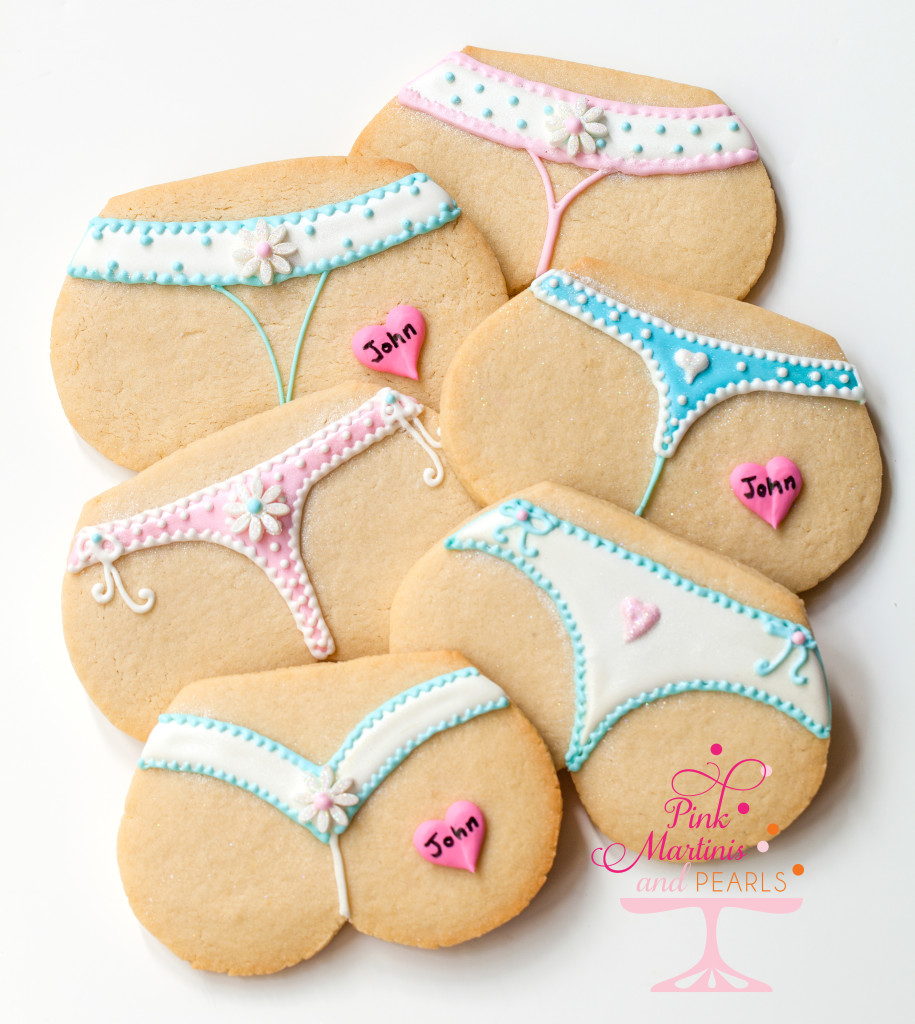 For a soft shimmer, I brushed pearlized powder over all the dried royal icing giving the cookies an extra softness and glow.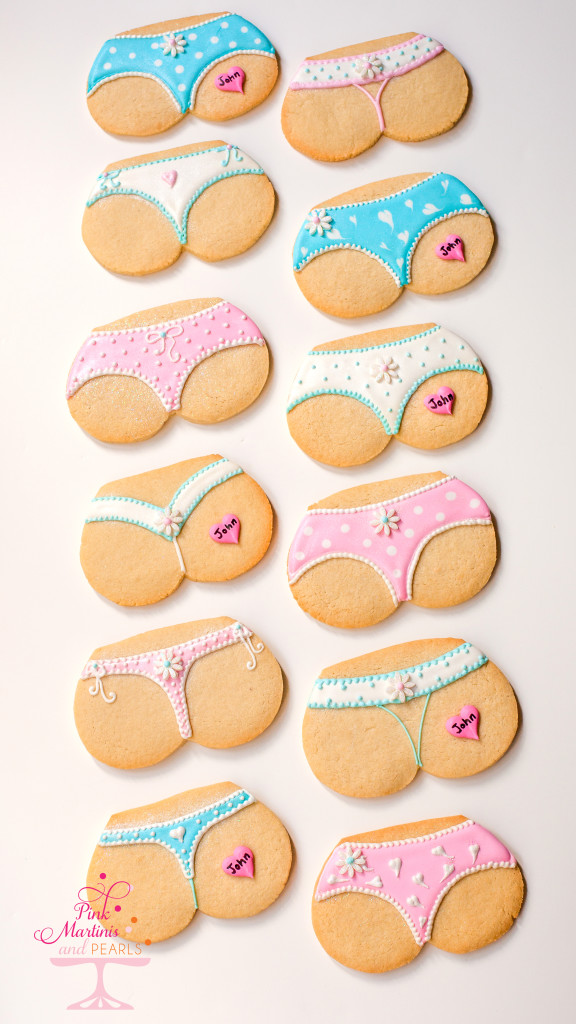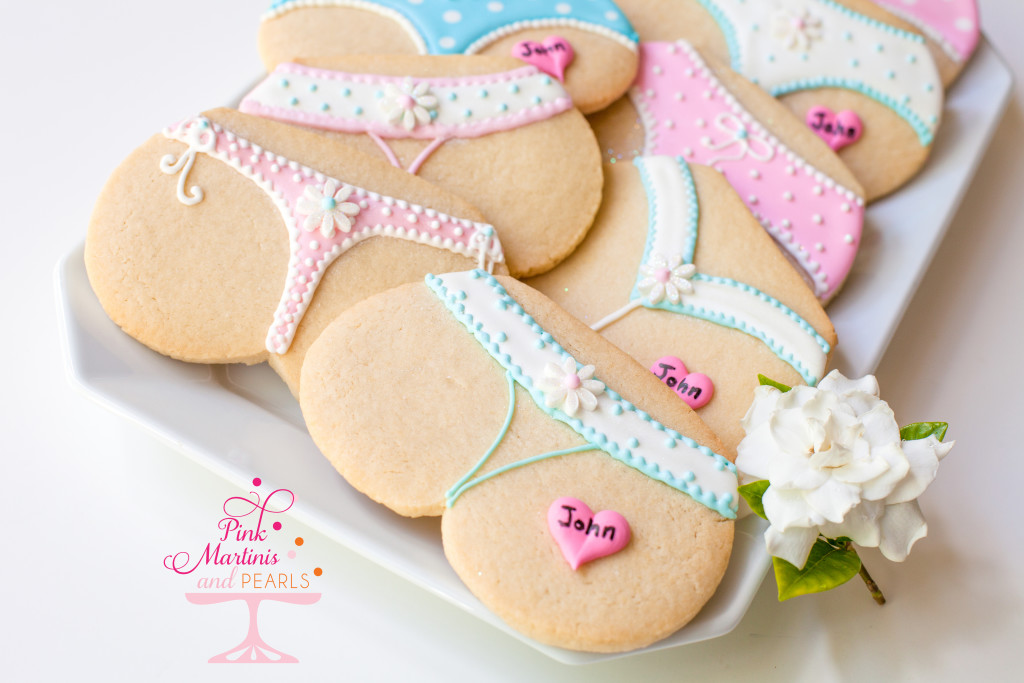 Congratulations to the bride and her groom , John,
and "Delta love" to my sisters.

You'll find more Tushie Cookies at these links: