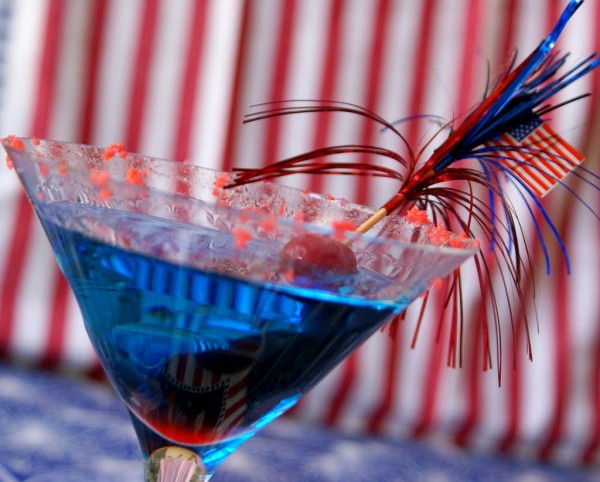 Today is cocktail day!
The things I do for my readers!
(Thank you!!)
In planning for our July 4th party I came across this cranberry martini recipe that uses Pop Rocks for the garnish around the rim.
What a fun idea ~ fireworks in your mouth!
Boston Pops Martini
Lime Wedge
Package of Cherry Pop Rocks Candy
2 1/2 oz. Cranberry Vodka
1/2 oz. Blue Curacao
Splash of Lemon-Lime Soda
Take the lime wedge or Rose's Lime Juice and run it around the glass rim.
Place the Pop Rocks in a dish and press the glass rim into the candy.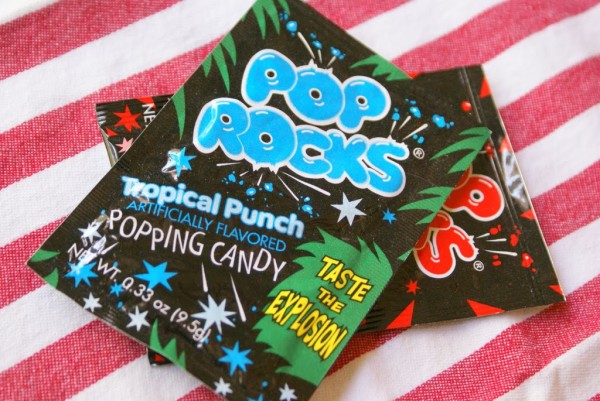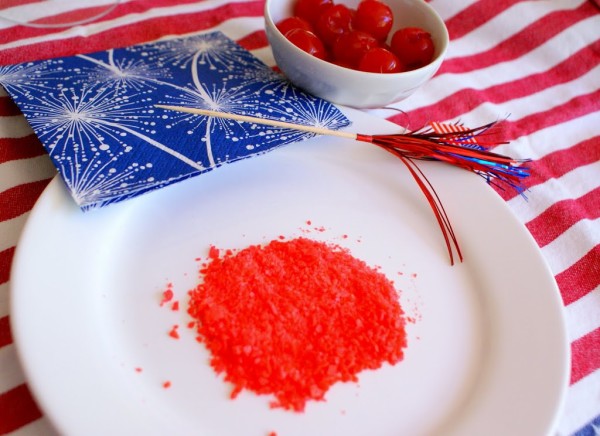 Fill a shaker with ice and add vodka and curacao. Shake and strain while carefully pouring into the center of the glass. Adding a splash of lemon-lime soda is optional.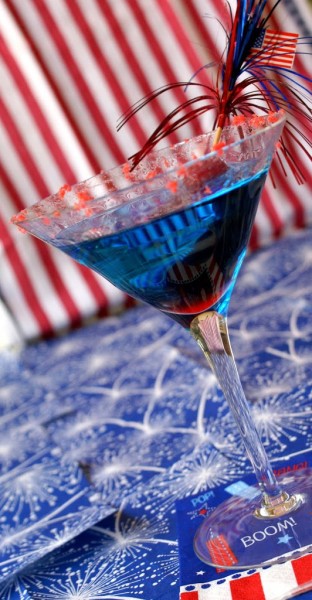 I added 3 cherries to the pick for counterweight. Fresh cranberries would be nice too if you can find them this time of year and more 'New England' and in spirit with the cranberry vodka.
I found the picks at my local party supply store.
I also found some patriotic cocktail napkins that I had to add to my party.
Yes. I do have a tiny-weeny problema lovin' these so much! 🙂
Find these at Sur la Table.
Pattern: "Snap, bang, boom!" Love it!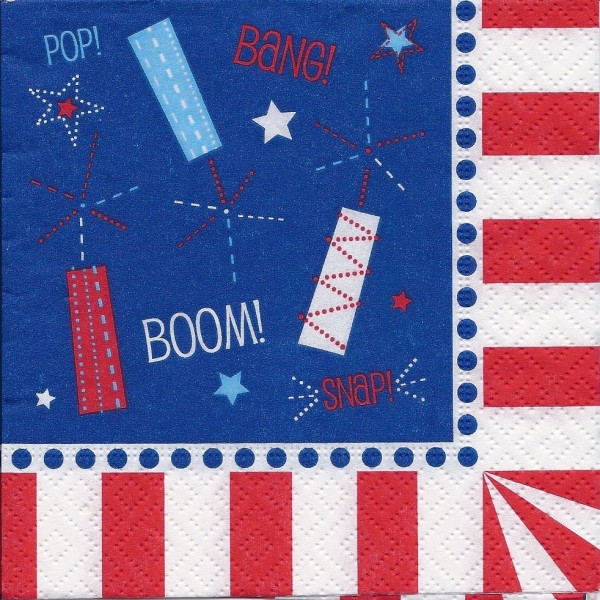 Find at Williams-Sonoma.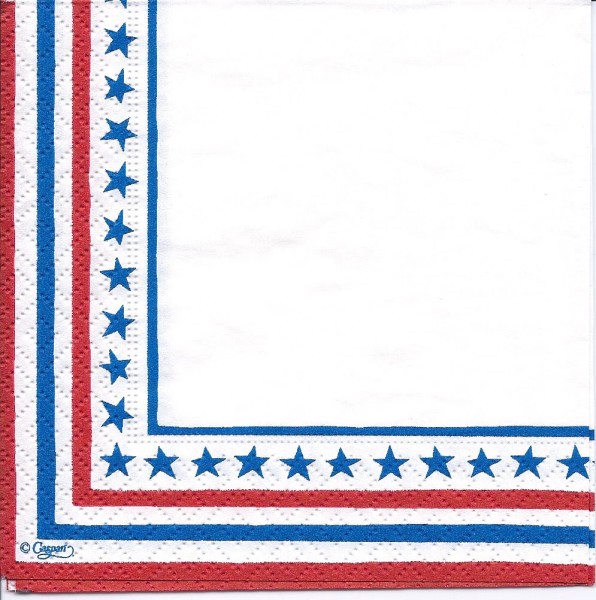 Find at Crate & Barrel.
Pattern: "Blue Fireworks"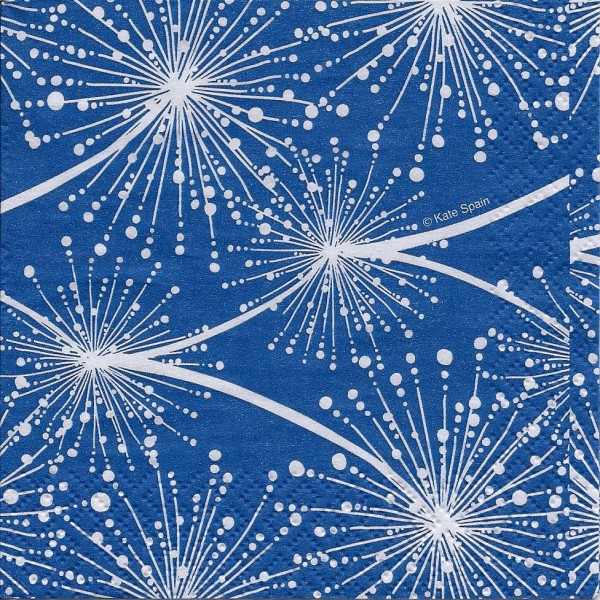 Soon I'll be sharing my recipes and styling of red, white and blue daiquiris that you can make a few days ahead of your party.
Visit me tomorrow for some fun patriotic finds!
Cheers, friends!