Margaritas are my default cocktail and I like that.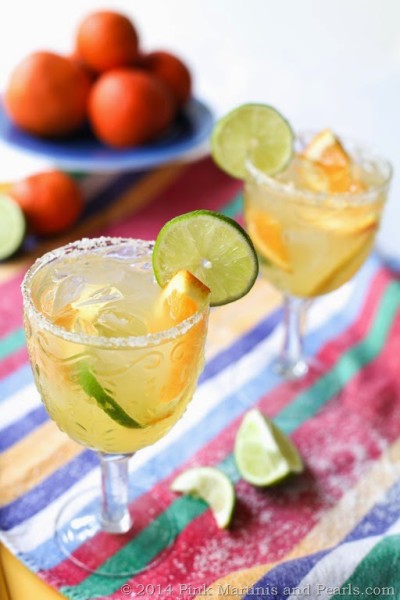 They're the sure bet when going to a new restaurant and not because I've had all winners. Oh, I've sent back my share. But the thing is… I know what they're supposed to taste like and from there I can judge.
Lately though, at home, I've been experimenting with more citrus flavors. A half of an orange, a wedge of lemon and a lime cut up in quarters. If there's a tangerine hanging around, it goes in too. Thoroughly muddled, peels and all.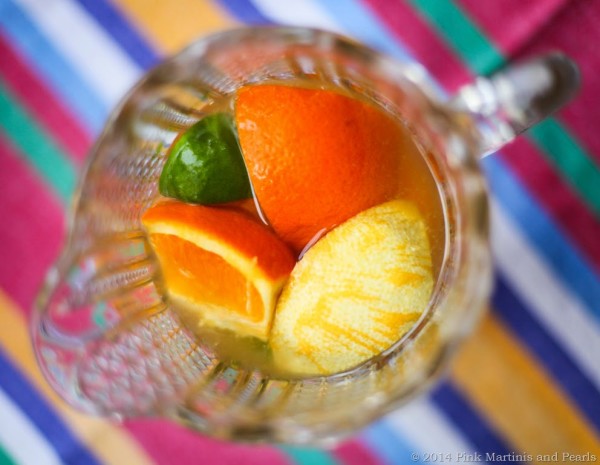 If my lemon looks scathed, it was and it's peel was sacrificed the day before for lemon sorbet.
One verdict has always been certain for me – salt. Put it on the rim or have a salt lick on the table. My credo is – If it's margarita time, make the water retention count.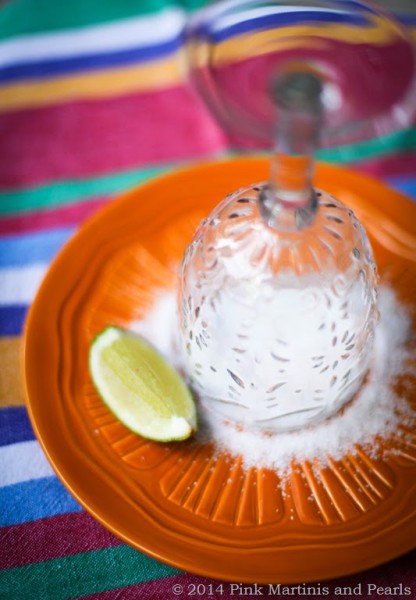 There are no rules to this recipe. Just that you have to like it. Like more juices? Muddle away and pour a heavier hand. Sweeter? A dash of simple syrup should do the trick. The good stuff – tequila of your choice, Grand Marnier and Cointreau, all in equal parts.
But if you want a recipe to use as a guideline…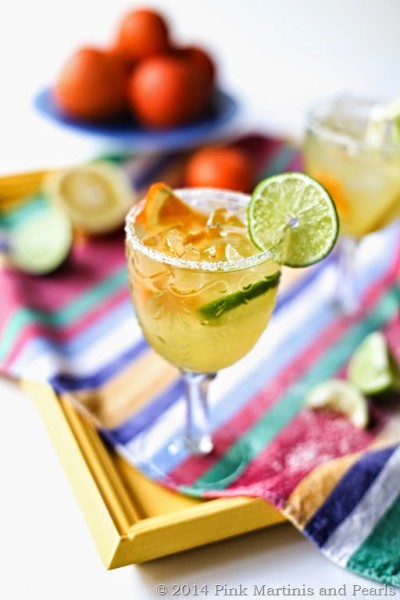 …try this for two margaritas and enjoy the days of all margarita days!
Muddle in a pitcher-
Orange half
Lemon wedge
Lime (1) slice into wedges
Add in equal parts –
Tequila
Grand Marnier
Cointreau
Pour into an ice filled shaker. Shake. Pour into a salt rimmed glass filled with ice. Adjust sweetness with simple syrup* if desired, Garnish with citrus slices in the margarita itself.
Simple Syrup is a sweet mixture of equal parts granulated sugar and water brought to a boil to dissolve the sugar then cooled before use. It is used to sweeten beverages. Store the unused portion in a container in the fridge. It will keep indefinitely if refrigerated.
And for a great Prickly Pear Margarita, click on the link! So good!
Happy Cinco de Mayo, amigas!
Note: My Feedburner is not working well. If you're a subscriber and didn't receive this post in your email but some how got here anyway, I'm so glad you did! I have no idea how to correct the problem since there is no customer service number or email. I would love to know if you have a service you like. Please email me and let me know! Thanks a bunch! PinkMartinisandPearls@gmail.com or Marilyn@PinkMartinisandPearls.com