There's nothing like waking up on a lazy Sunday morning to find out that it's National Margarita Day! How this glorious event almost slipped by me is unimaginable since margaritas are my go-to cocktail when I'm not certain how an establishment makes a perfectly pink pomtini. Thank you to my ever diligent husband for bringing this to my attention whether there be ulterior motives involved or he's just looking forward to cocktail time tonight while I tune into the Oscars. Since it's before noon and I'm still on my first cup of girlie (hazelnut) coffee, I thought I'd search Pink Martinis and Pearls and bring up everything margaritas!
From fruity fresh margaritas to prickly pear margaritas and margarita themed cookies, it's here and recipes and DIY treat tutorials are just a click away! Que tengas buen dia!
Fresh Fruit Margaritas. Click on the link or photo to take you to the post for the recipe.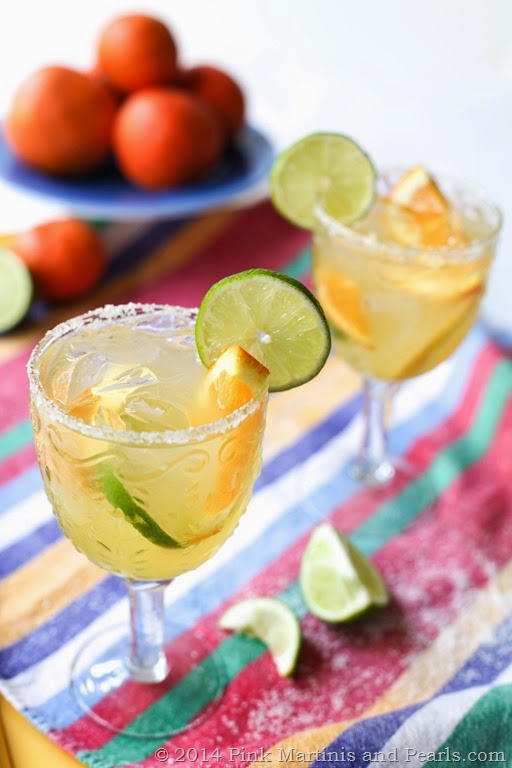 Prickly Pear Margaritas. Salud! Rosa y perfecto mientras observa Neil Patrick Harris esta noche!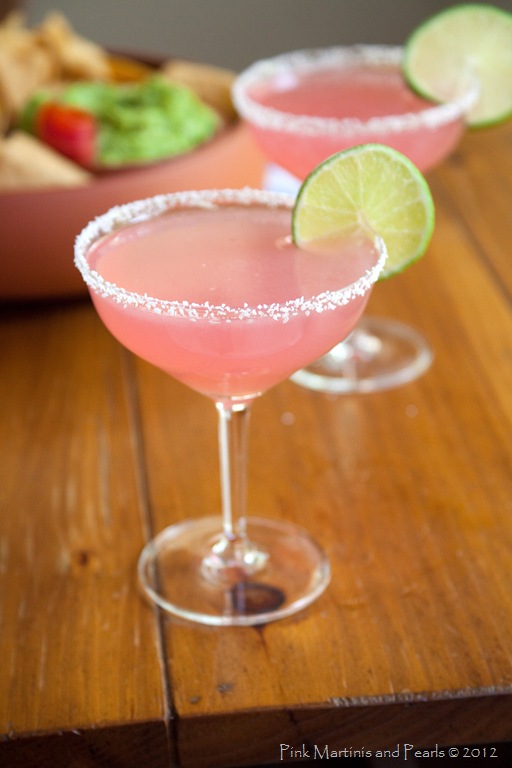 Margarita party station set-up for a party. This was the big hit of the party. It's the way to go for a big crowd and we couldn't keep this dispenser filled! Partiers loved helping themselves and this made it really convenient for everyone – maybe too convenient! Talk about gathering round the water cooler! 🙂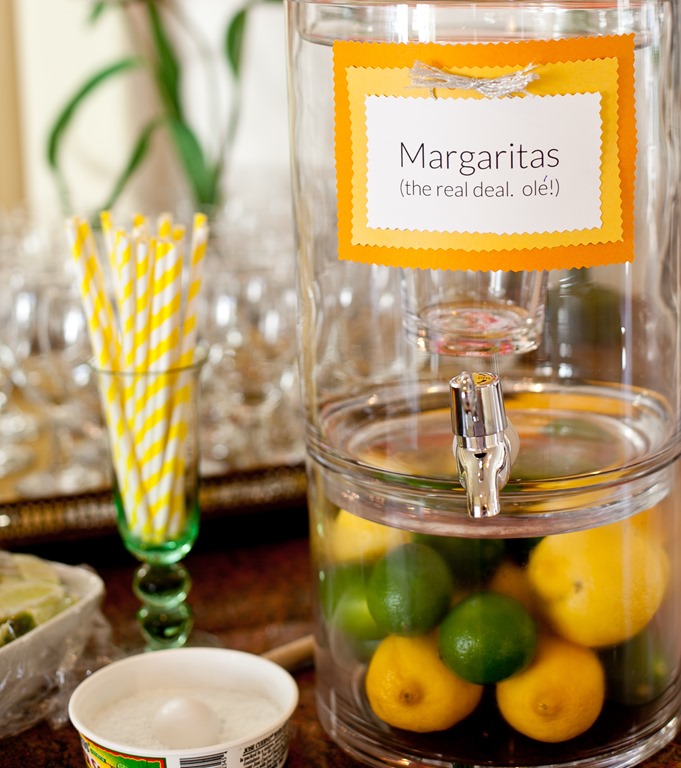 DIY Decorated Margarita Cookies: classic or strawberry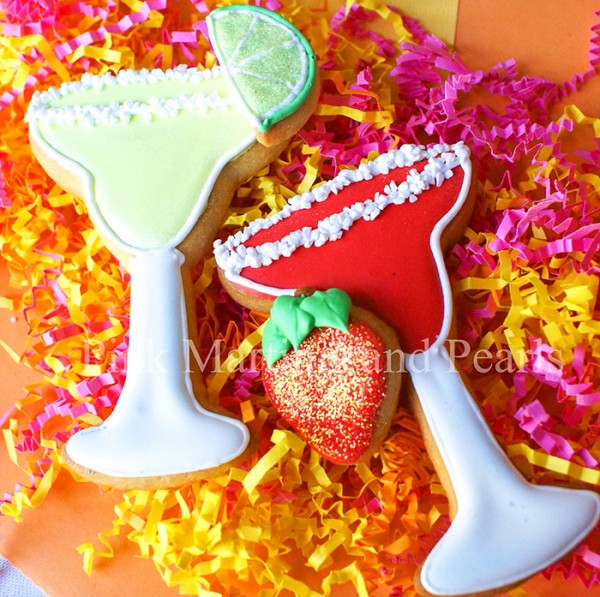 Margarita Cookie Party Favors! All dressed up and ready to go!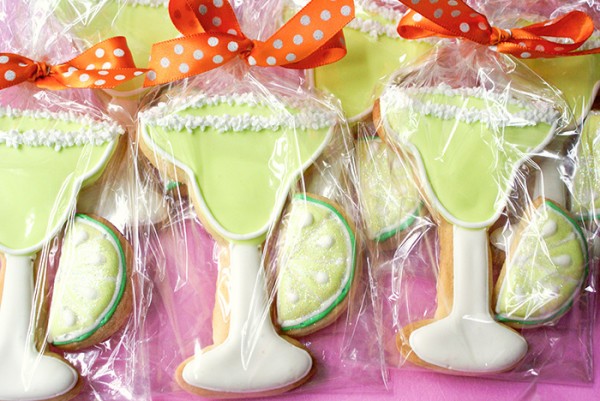 Have a great day!