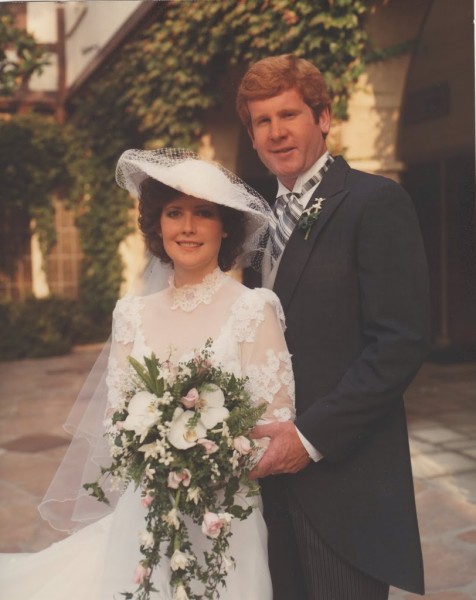 Twenty six years ago today I became your bride and you,
my husband.
What was a beautiful friendship for nine years became a walk down the aisle on this day.
With the dawn of October 8, 1983 came a soft rain and grey skies. I thought of the saying, "Happy is the bride the sun shines upon." I was worried there was no sun to shine on me and this was an inauspicious omen. At 4 o'clock the stained glassed windows brightened and prisms of rainbow light streamed over my bouquet as the procession began.
As I started down the aisle a sudden calmness embraced me that I have yet to explain.
At some point my attention turned from meeting the smiles of our guests as I slowly passed by them to you. As I drew closer you looked at me with a depth of love that was immensely private. It was emotional. Intense. Urgent. Unbelievably joyous. I will remember that moment for the rest of my life.
It still makes my butterflies take flight.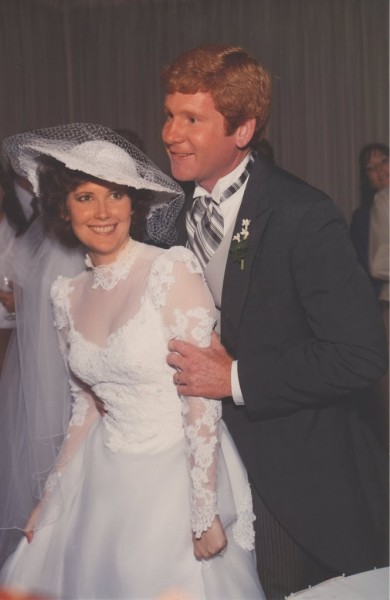 Could you ever have imagined these 26 years would pass by so quickly?
Could you ever have imagined on that day we would have such wonderful sons together?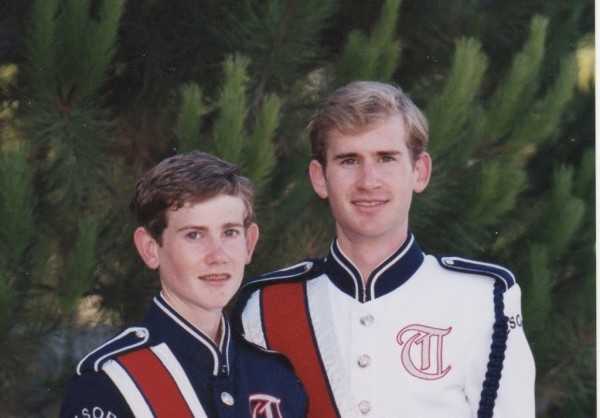 Would you ever have guessed anniversaries 19 through 25 would be spent on the high school bleachers as band parents and there wouldn't have been any other place we rather would have been?
Thanks to the announcer of the game who one year proclaimed over the PA system "Congratulations to (Mr. & Mrs. P. Martini) on their anniversary and here's hoping (Mr. P.M.) gets lucky tonight,"
every subsequent year the booster section would wish us their best, especially you!
It's always nice to be remembered.
For the first time in 23 years we are back to where we started on anniversaries 1 through 3 – just you and me. Years of feathering our nest on anniversaries has given way to the year of the empty one. How could we have completed this cycle already?
It doesn't seem possible.
Now we begin another with a rich history shared.
On our 52nd anniversary if you were to reflect and say to me,
"Would you ever have imagined…"
I already know the answer.
It is engraved inside your wedding band.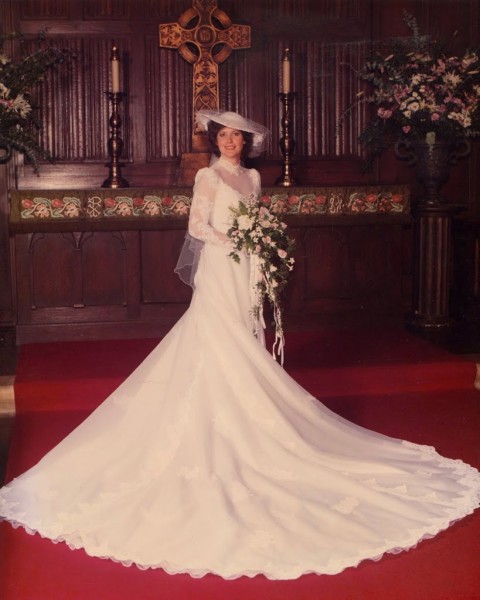 I have known it from that day forward…
For better, for worse, for richer or poorer, in sickness and in health, to love and to cherish.
It has been a beautiful life.
"You Make Me Feel So Young" ~ Frank Sinatra