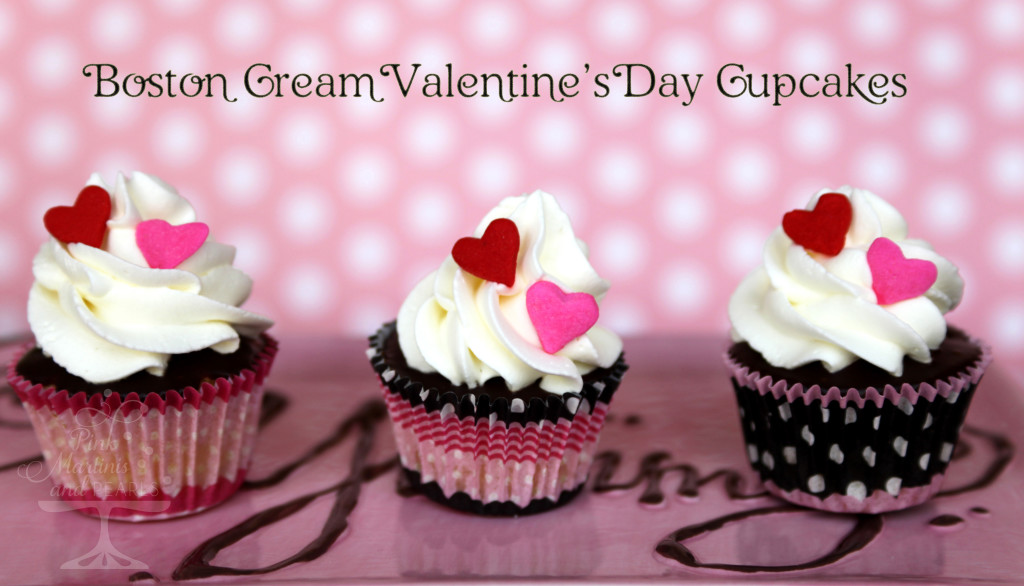 Three words…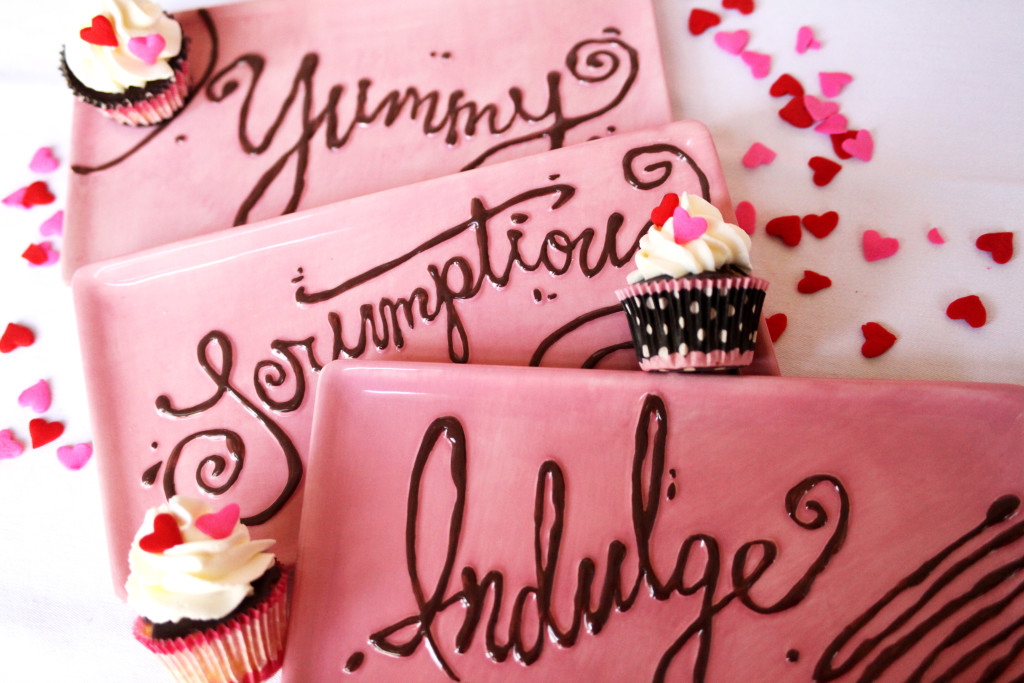 Begin with the cutest mini cupcakes wrappers ever by Meri Meri.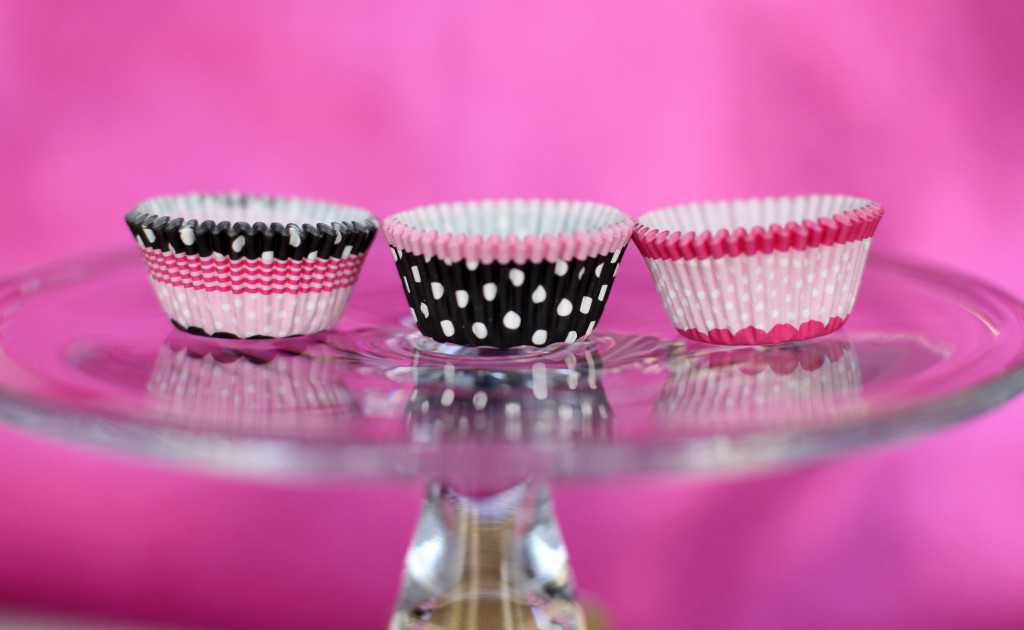 They are part of the give-away I'm hosting that ends on Friday.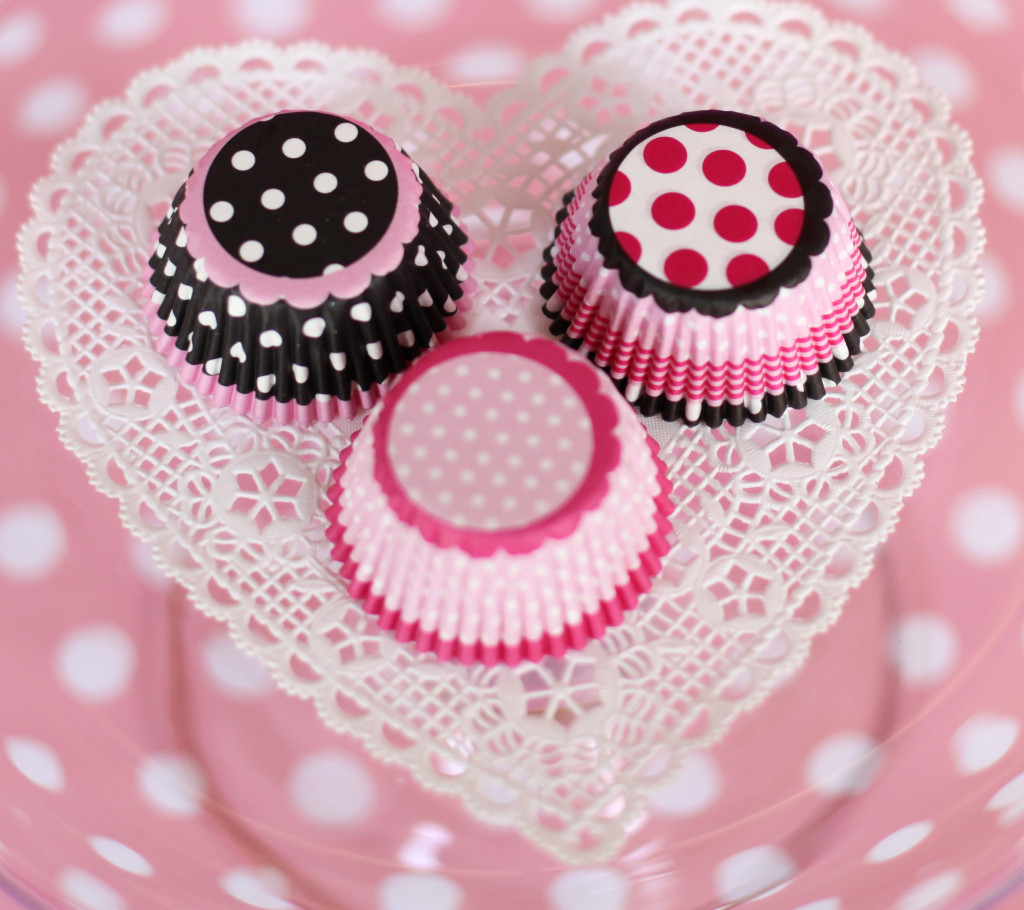 Fill them with your favorite vanilla cupcake batter. My recipe is at the end of this post, hot stuff.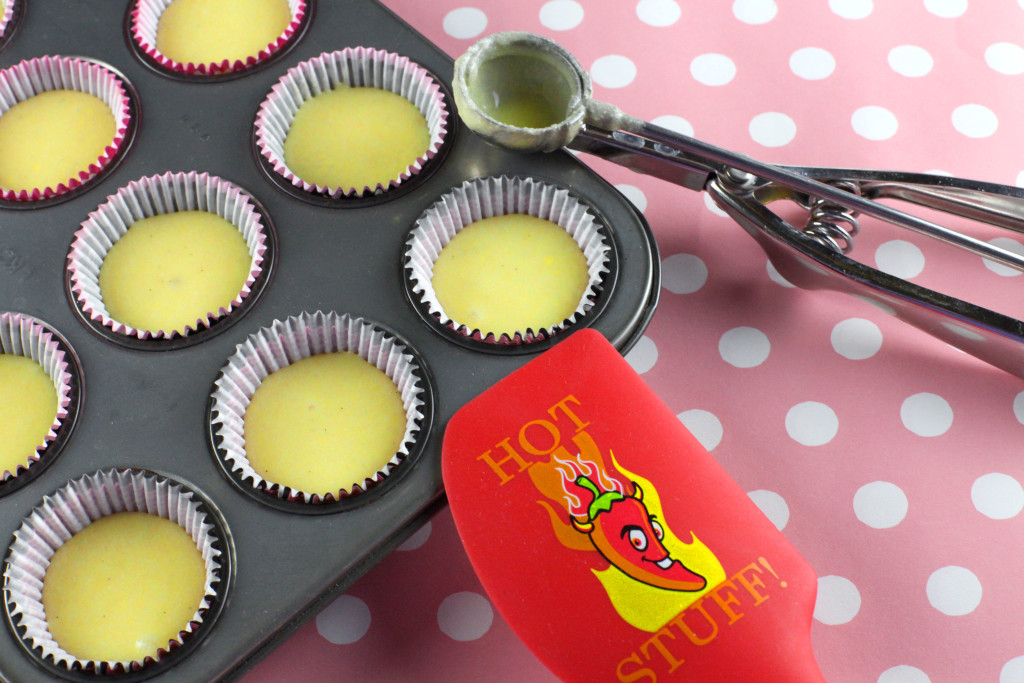 While the cupcakes baked I made Julia Child's recipe for pastry cream. And just like Julia, I made it thicker and added a little cream after it completely cooled to thin it out. As Julia said, you can always make it thinner, but not thicker once it's made. The pastry cream can also be frozen.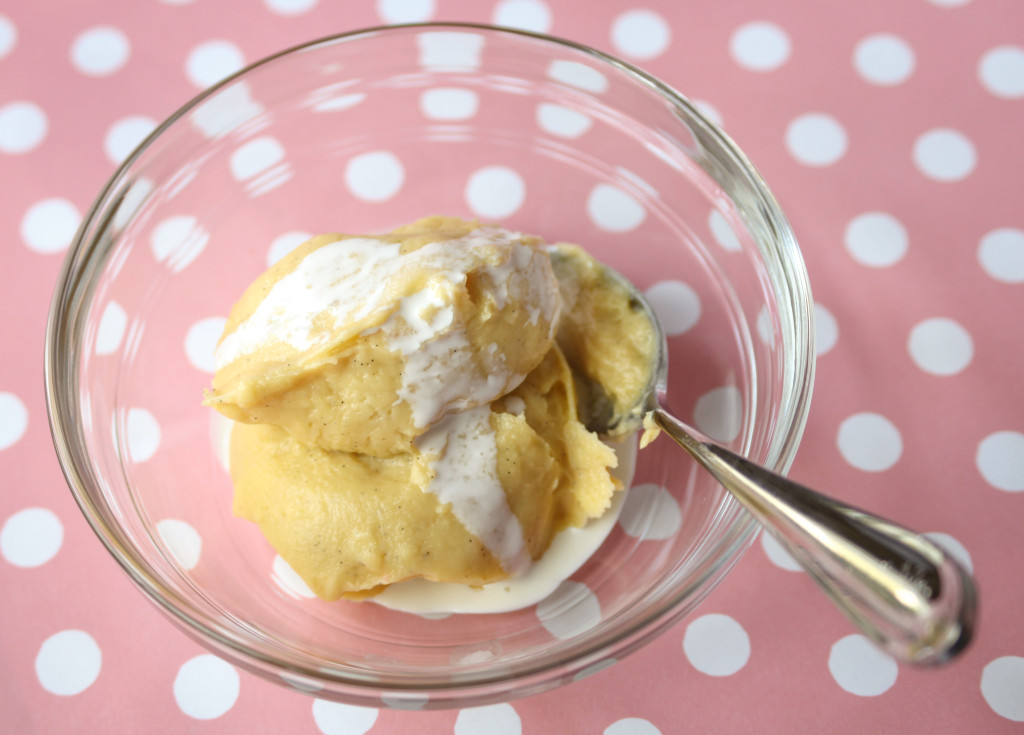 Julia also said, "If you're afraid of butter, use cream." What a wonderful philosophy to live by. No wonder I love this woman.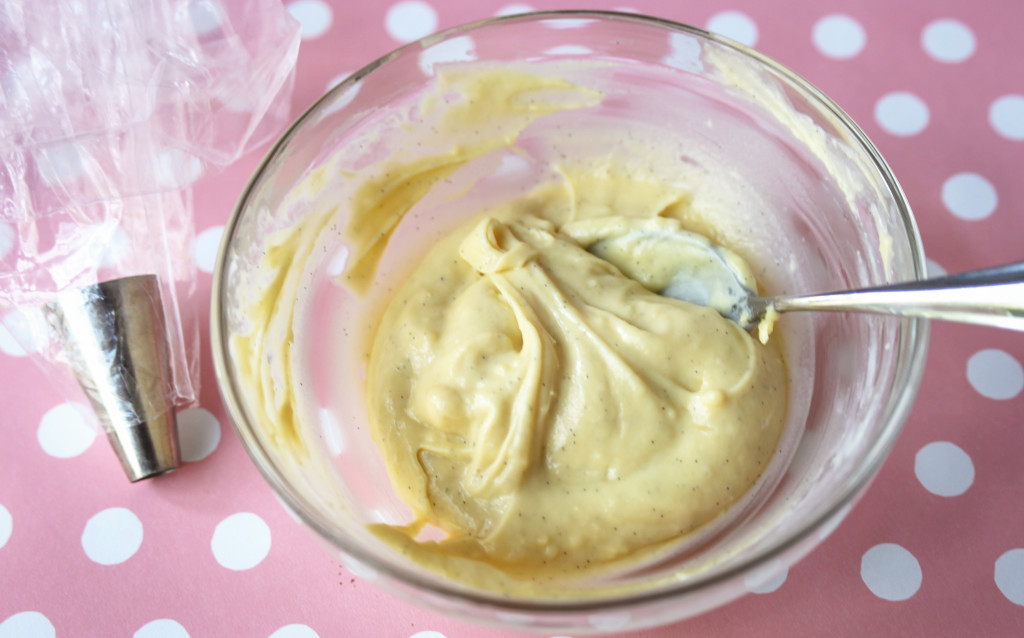 There are so many gadgets on the market to core out cupcakes. I used a large star tip by inserting it into the top of the cupcake, twisting and pulling it up. This worked perfectly.
Something as simple as a grapefruit knife or a small paring knife or a strawberry corer would work equally well. The trick is to go deep enough so you have a good cavity to hold the pastry cream.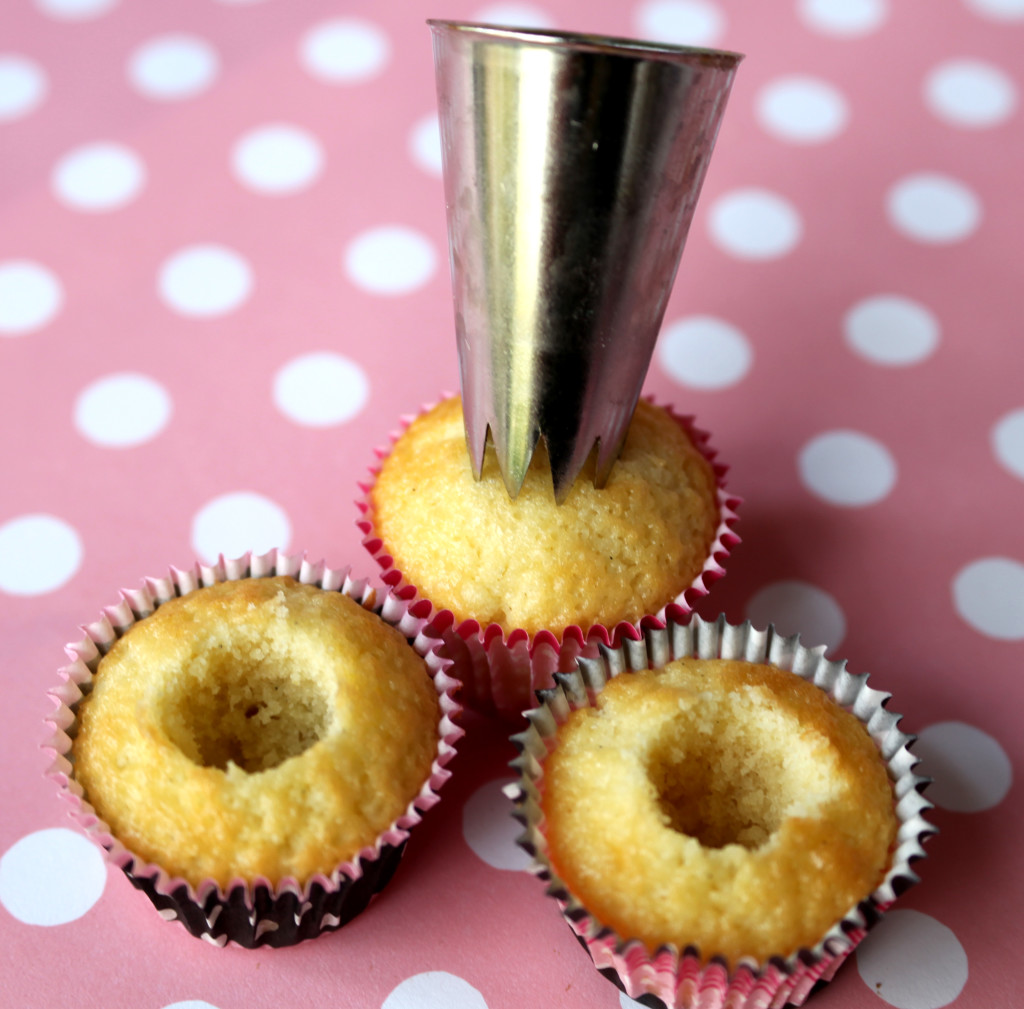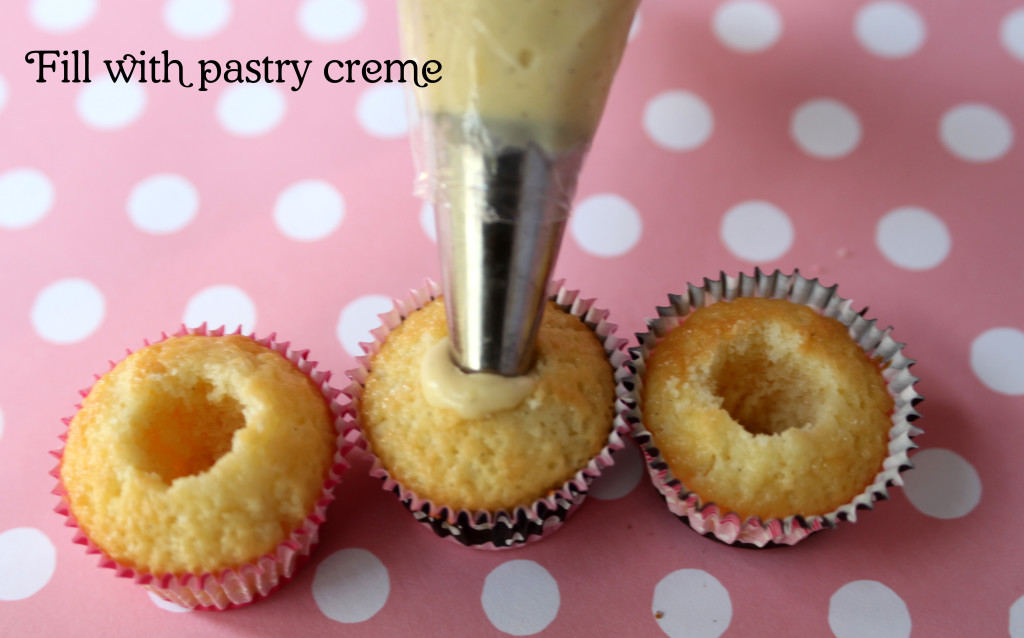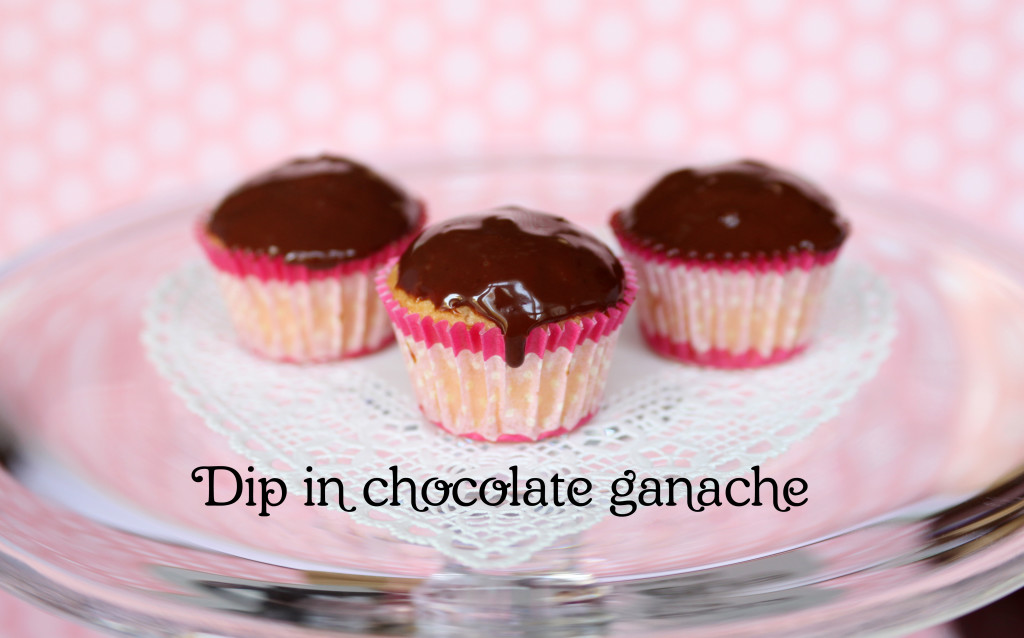 Chocolate ganache is nothing more than chopped dark chocolate with hot cream poured over the chocolate to melt it. Bam! You've got chocolate ganache. Couldn't be easier, really.
Finish with a swirl of sweetened whipped cream and decorate with the candy heart sprinkles (also in the give-away).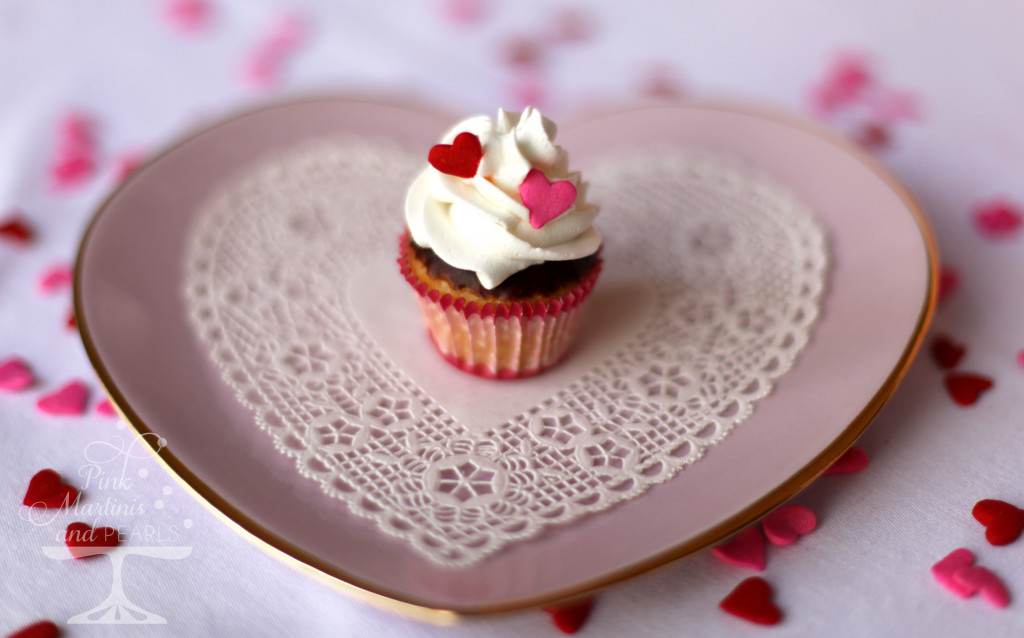 Plate.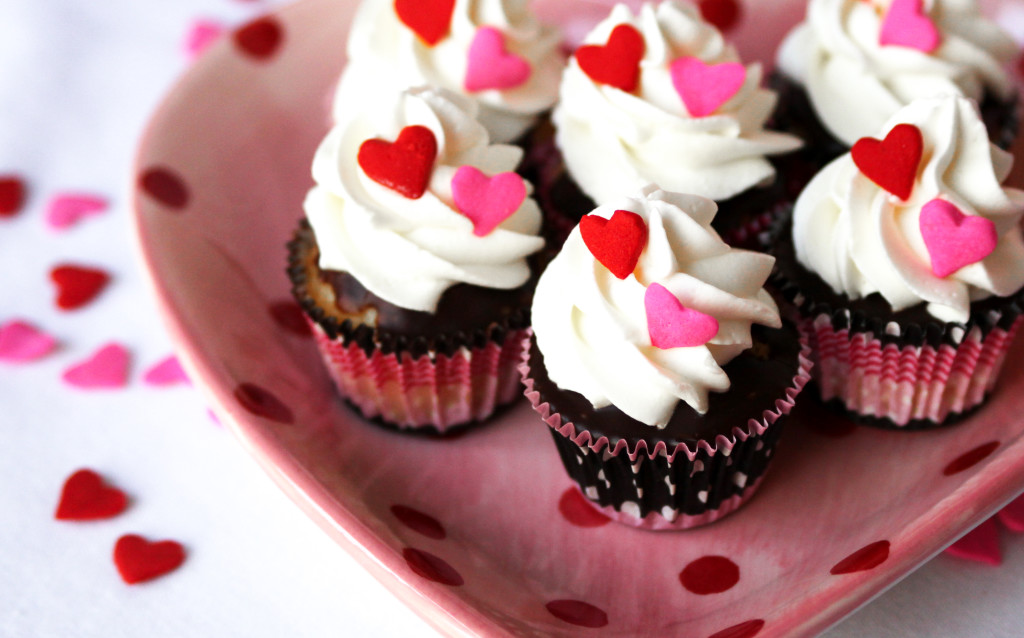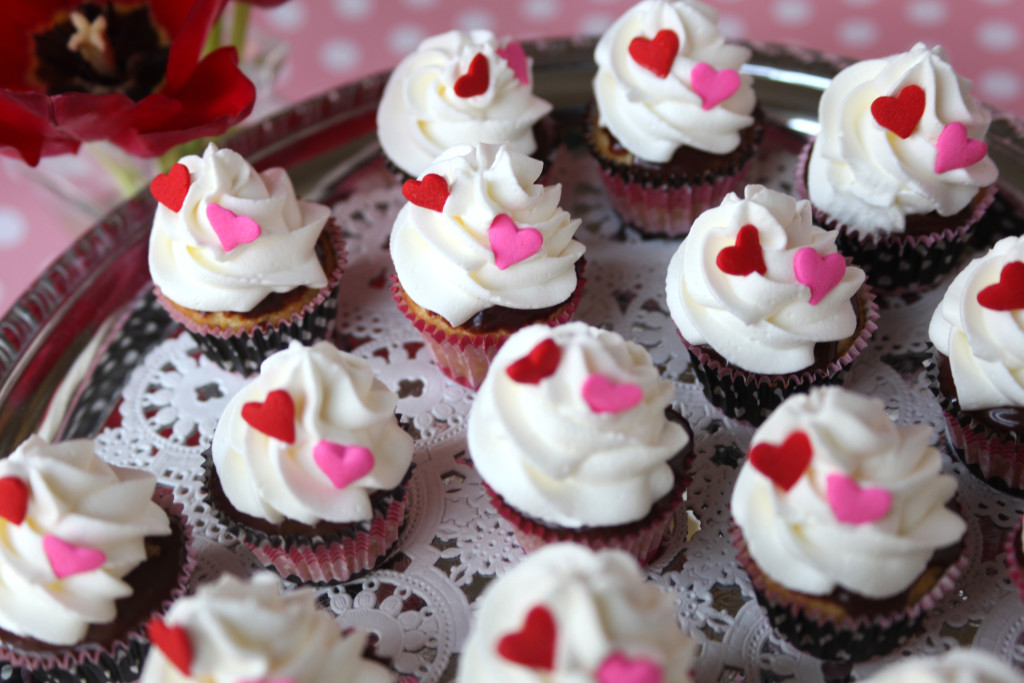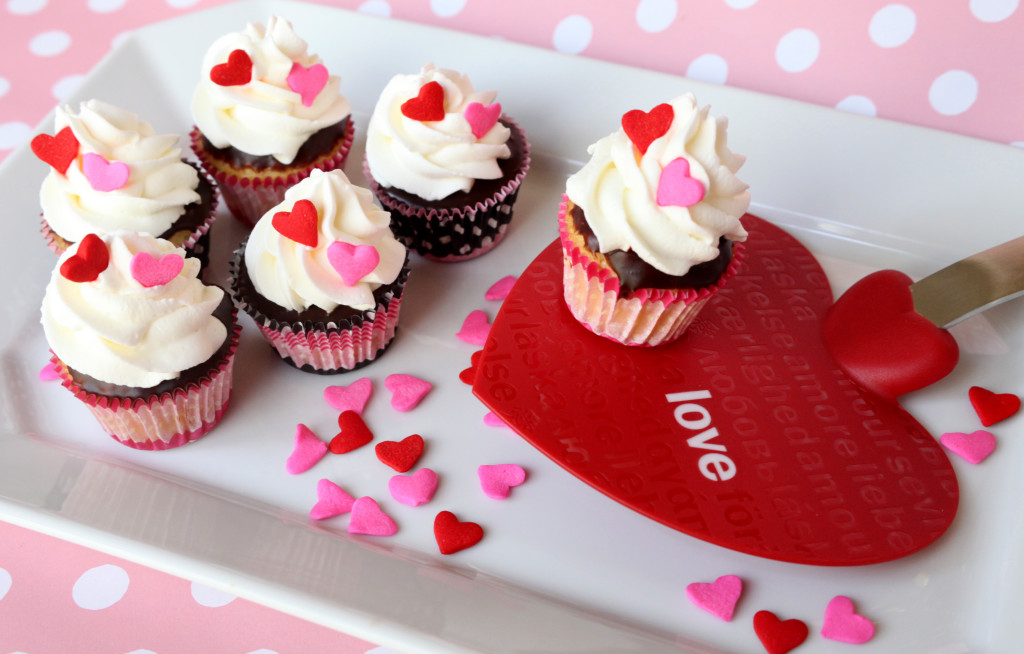 Yummy.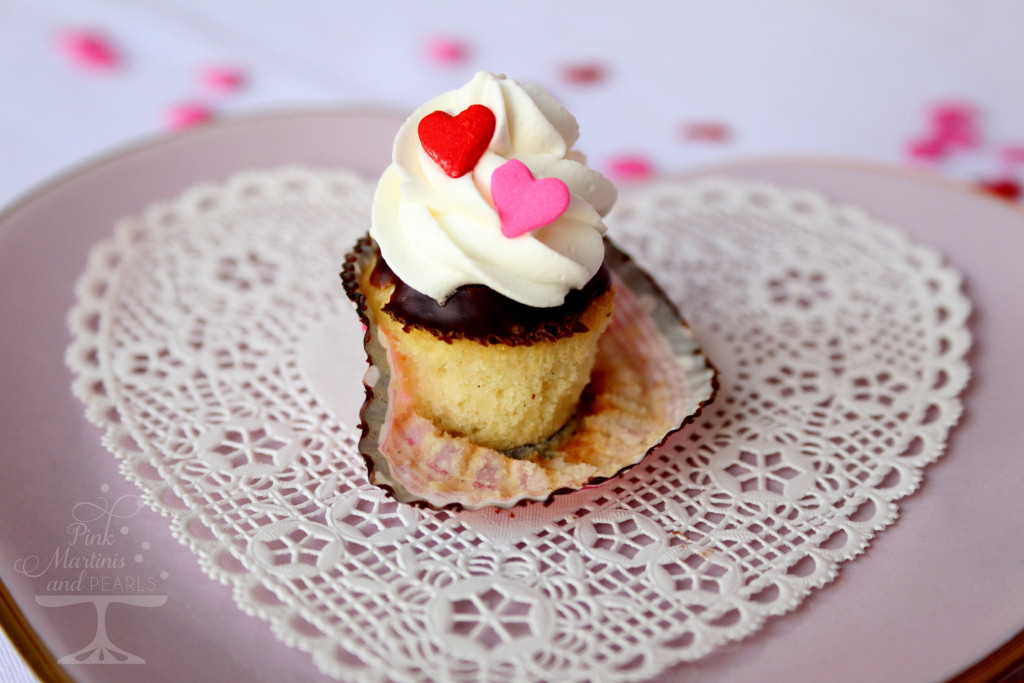 Scrumptious.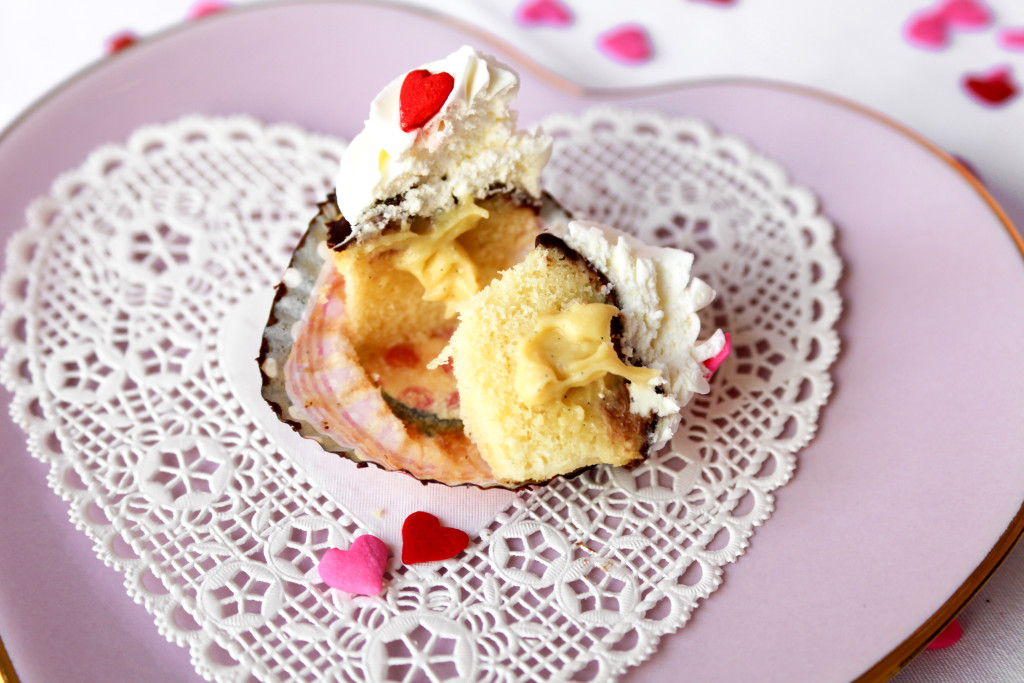 Indulge.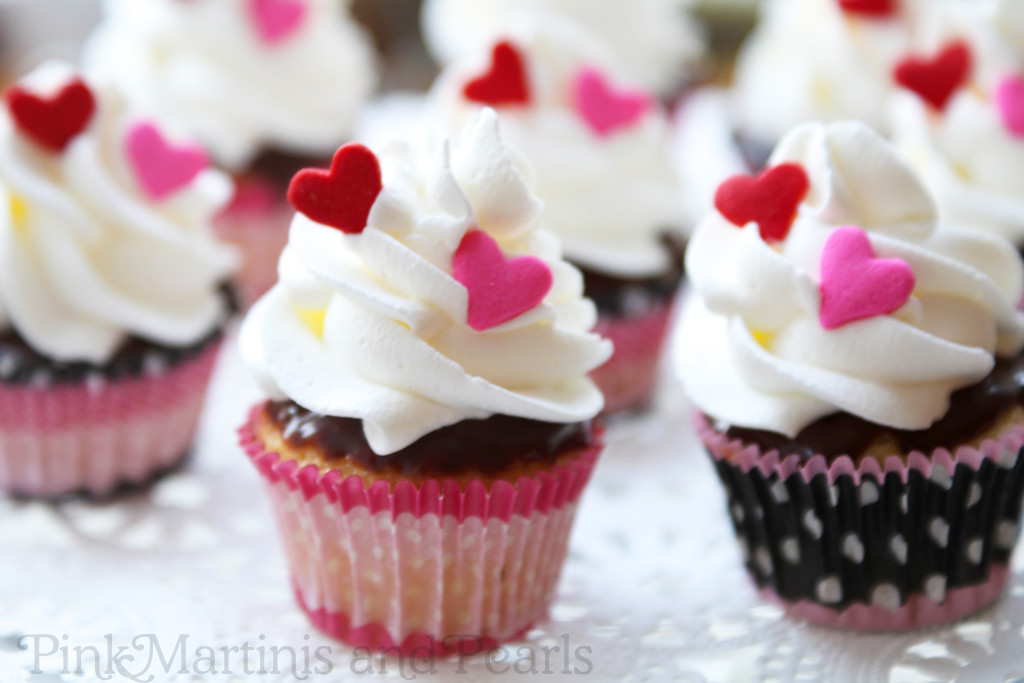 Enjoy!
To enter the Cupcake Goodies Give-Away enter HERE.
Crème Patissiere (pastry cream custard filling) Recipe found in, From Julia's Child's Kitchen, page 504
Vanilla-Almond Cupcake Recipe (see below)
Chocolate Ganache Recip (see below)
'Hot Stuff' and 'Love' Spatulas, glass prep bowls, glass cake stand – Sur la Table
Meri-Meri Cupcake Papers –Sur la Table
Serving Pieces – my own collection
Vanilla –Almond Cupcakes
1cup butter, softened
2 cups superfine sugar
3 cups pastry flour
3 teaspoons baking powder
1/2 teaspoon salt
4 large eggs
1 cup whole milk
2 teaspoons vanilla extract
1 teaspoon almond extract
Preheat oven to 350. Line cupcake pans with papers. In a mixing bowl cream the butter gradually adding the sugar and creaming until light and fluffy. Add eggs one at a time, beating well after each addition. Sift dry ingredients and add to the mixture alternating with milk, beating well after each addition until smooth.
Pour or scoop the batter into the cupcake papers. Bake for 10-12 minutes for mini cupcakes or 25-30 for regular sized cupcakes. Cool briefly in pans and remove to finish cooling on a rack.
Chocolate Ganache
1 cup heavy cream
6 oz. bittersweet or semi-sweat chocolate, chopped
In a small saucepan, heat cream over medium-high heat to where the cream bubbles along the sides of the pan. Do not boil the cream. Place the chopped chocolate in a bowl and pour the hot cream over the chocolate. Let the mixture stand as is for 3 minutes without stirring.
After a few minutes, mix the chocolate gently to a smooth consistency. Let it sit for another few minutes to thicken. If it stands too long and becomes too thick to dip the tops of the cupcakes in, reheat in the microwave. Can be refrigerated.
Featured on …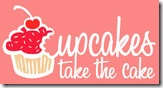 Cupcakes Take the Cake. Thank you!