Looking for something different to serve for a dinner party that will both nurture your body and soul?  That would be Shabu-Shabu!  I'm going to show you how to host your own Shabu-Shabu party!  It's so much fun!
I was first introduced to Shabu-Shabu when I asked a neighbor if she had any ideas of what I could serve for a high school marching band saxophone section party at my house.  "Shabu-Shabu!", she said.  I said, "Whaaaat?"  Thus began my knowledge of the most fun, original and interactive dining experience I have ever known.  Throw 15 high-spirited kids into the mix and it becomes a party they still talk about seven years later!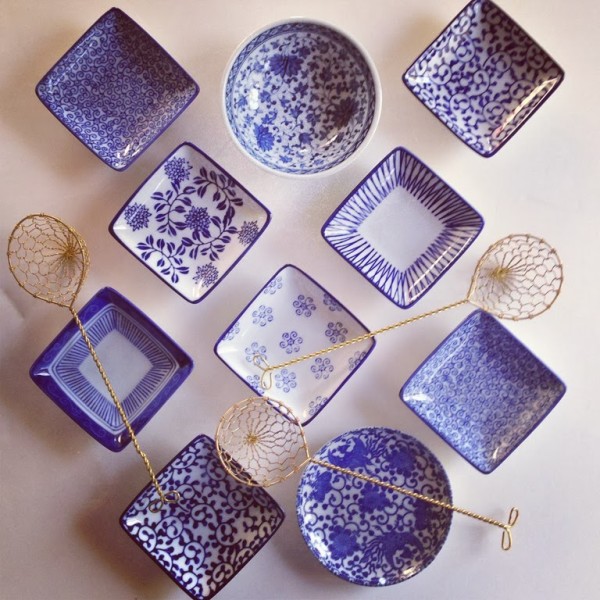 Shabu-Shabu is Japanese and consists of taking very thinly slice meats, such as ribeye steak and/or pork, vegetables and noodles and cooking all in a simmering pot that sits in the center of a table on a burner.  The cooking liquid can be water, vegetable stock or my favorite – dashi, a broth flavored with kelp.  Since everything is thinly sliced it cooks literally in a minute.  It's served with rice or noodles and accompanied with dipping sauces of ponzu (citrus flavored) and goma (seasame seed based).  All the sauces and broth are available ready made and bottled.  More of this is Part 2.
The name Shabu-Shabu is supposed to have been derived from the sound of swishing the meat in the liquid. Doesn't that sound luscious?
Shabu-Shabu is now a New Year's Eve tradition in our home where we invite family and friends to experience it with us.
Here's a quick Instagram video I made of our get together this year.  It'll give you an idea of how everyone participates and what Shabu-Shabu is all about!
I'm going to show you what you'll need to host your own party in two parts:
Part 1 – Supplies Needed – Cooking Equipment; Table Settings
Part 2 – What To Put In the Pot
BTW, it would be perfect to host for a teenaged Valentine's Day party since kids run in packs or for a couple's party too.  The conversation is always lively when cooking at the table.
The Cooking Equipment-
What you need is:
 One Shabu Shabu Nabe Pot (hot pot) (approximately $30) for every four people but you can stretch it to 5-6.  You want everyone to have easy access to the pot to be able to drop their food into it and fish it out without reaching over someone.
One portable butane stove per hot pot (less than $23 at an Asian market). You can find them online, or anywhere camping supplies are sold.
Canister of butane gas for the stove (these come in a four pack for less than $7.00) and last a long time.  I estimate one canister will get you through a few meals.
I found everything I needed at a chain Asian market in Costa Mesa, CA called Mitsuwa.  The supplies are available by mail order.  I've given you links to check out what they offer but you can do an internet search to compare.
What is very cool about the burners is that they come in their own case so they are easy to store.  They would be great to take to a tailgate because they are portable and lightweight.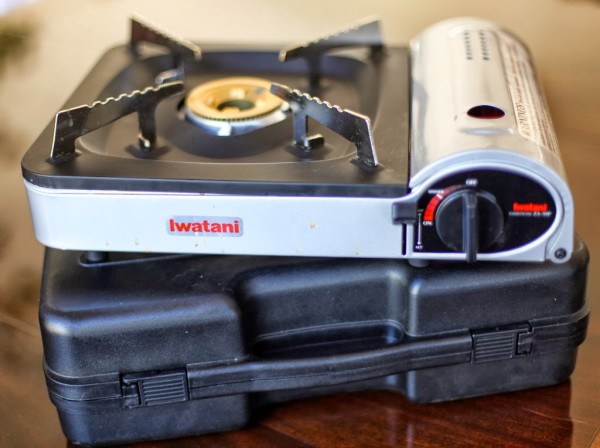 Butane gas canisters.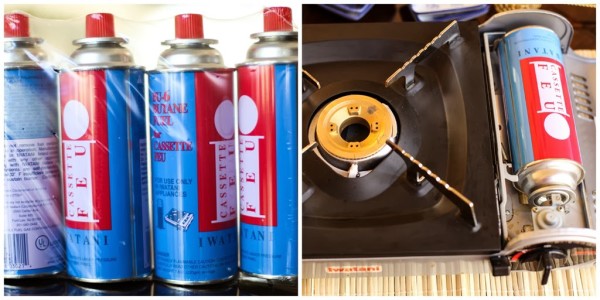 The stainless hot pot.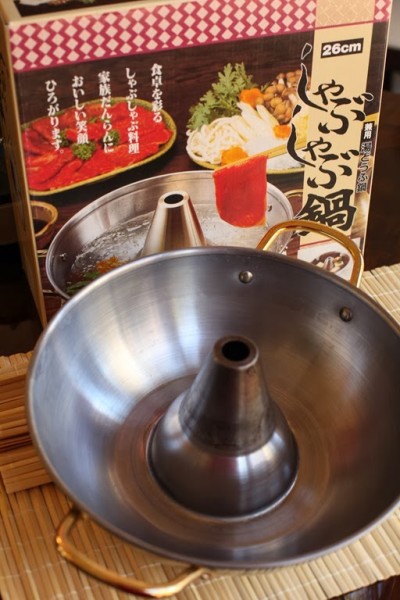 The Table Setting
What you need at the table per person:
Bamboo mat for a placemat (optional)
Dinner plate
Wire scoops (2 – 3 per pot)
Small bowl for rice or noodles
Chopsticks (optional)
Fondue fork
2 dipping dishes
napkin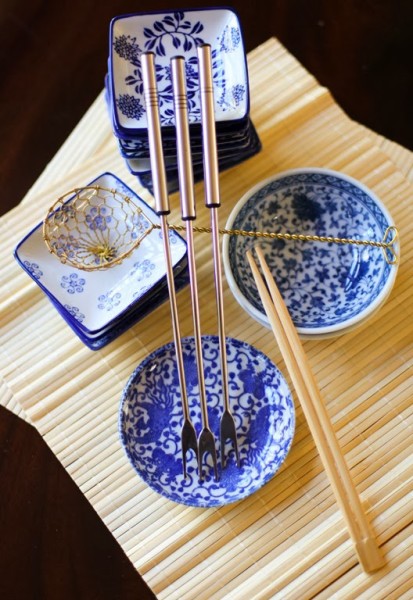 You can find the small dipping dishes and the little wire strainers at World Market or Pier One.  I like to mix it up using different patterns.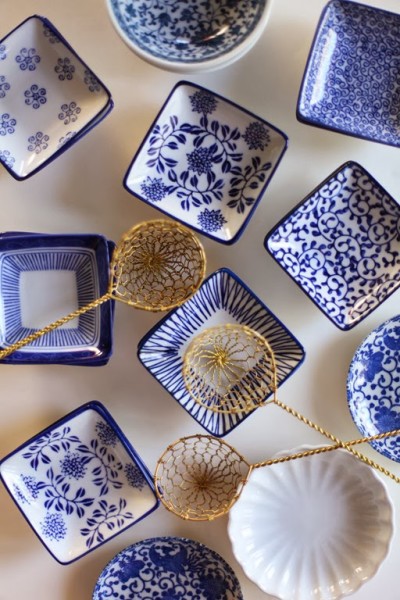 I found the fondue forks at Williams-Sonoma but you could also use bamboo skewers.  Something pointy will help remove the meat from the broth.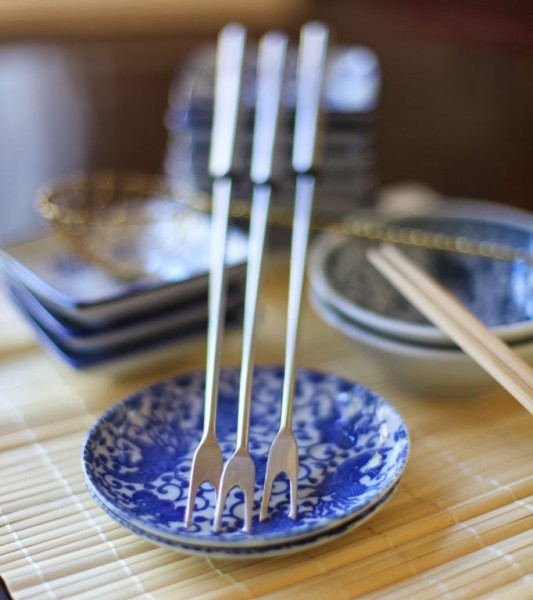 2 or 3 of the wire strainers can sit in the pot so guests can serve themselves to all the goodness that has been cooking.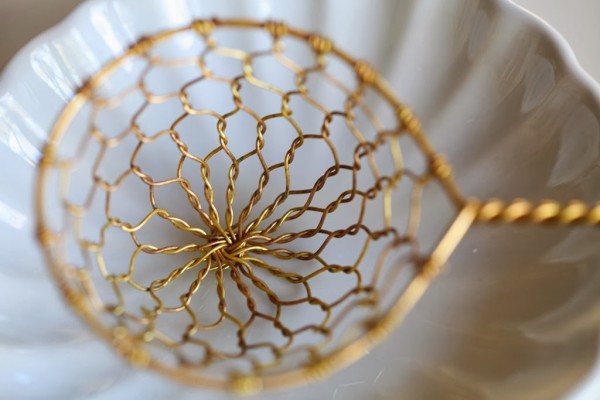 I love their decorative handles.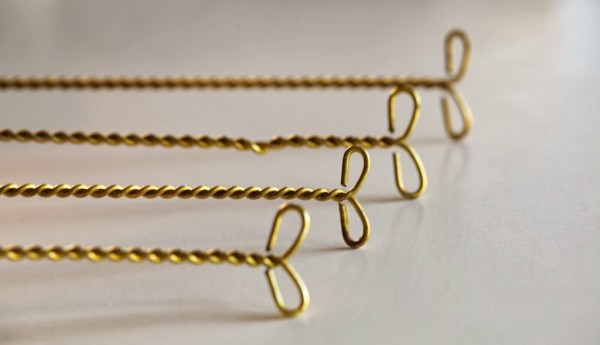 I recommend a simple place setting because you'll need lots of room on the table for the dishes and platters of food to cook.  Uh, an ironed table cloth would be nice if you were planning on using one.  🙂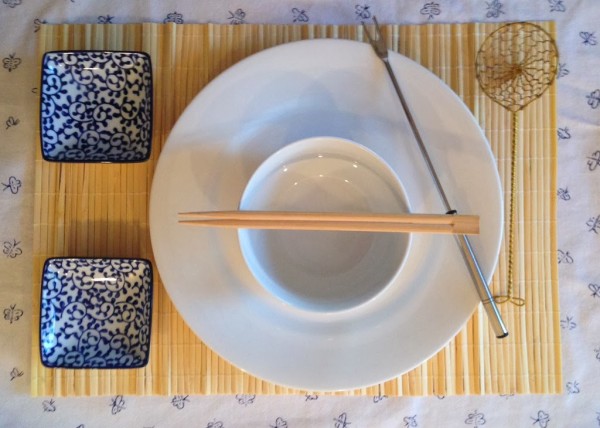 Next up:
What To Put In the Pot – Part 2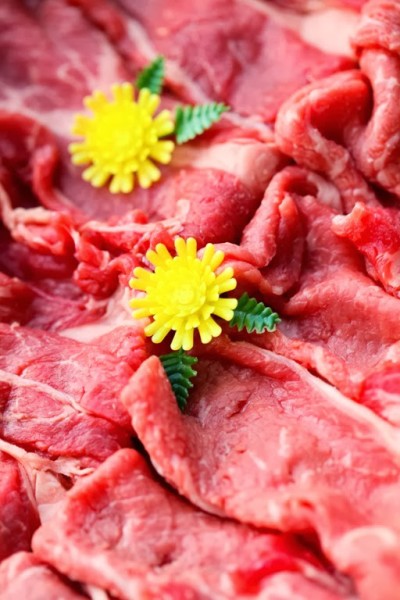 So, are you ready to give it a try?  Once you have the cooking essentials to prepare it, you'll always be ready to host an impromptu Shabu-Shabu shindig and you'll know what to do when a group of hungry saxophonists show up at your door!  🙂
Happy healthy cooking everyone!
p.s.  thank you for the sweet emails of support regarding my plans to live a healthier lifestyle.  xoxo
Related Post –