What do music themed cake pops with DIY washi taped covered sticks, DIY pennant cupcake toppers, DIY saxophone floral arrangements, Shutterfly graduation party announcements, thank you notes and "To Do" list party favors all have in common? They've all come together today on the blog to throw one swell party and you're invited!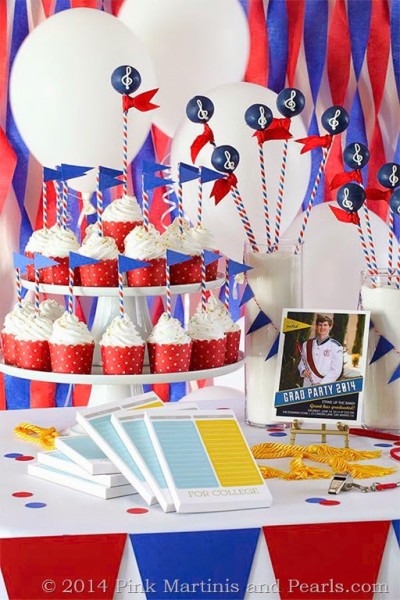 Can you believe it's time to start planning for graduation celebrations? Last week I was very busy baking, styling and photographing a project in collaboration with Shutterfly to mark these momentous occasions in our children's lives. It's such an exciting time for everyone and the graduate should be made to feel special with plenty of pomp for all their accomplishments and commitments and for a job well done!
When Shutterfly approached me to style a party to celebrate graduation I went directly to their graduation announcements page to gather my first piece of inspiration. I quickly got into the school spirit upon seeing the Petite Lemon announcement card, Formal Band, with a pennant and banner in its design. It spoke "marching band" to me and fit perfectly with my idea of honoring all those who participated in the marching band during their high school years. I know first-hand how dedicated these musicians are to working as a team!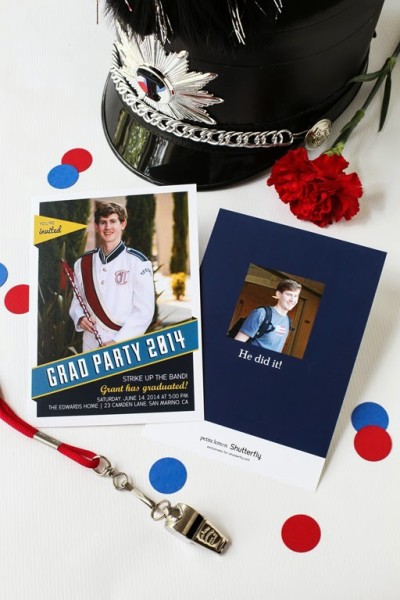 It was really fun creating my own card. I uploaded my own photo, (yes, that's a pic of one of two drum majors in our family but the name has been slightly changed as requested by the model, as was the address 🙂 Next, I chose the text – "Strike Up The Band" and all the pertinent party information that followed. I also chose the font style and was able to try out different looks to preview.
I love the back of the card as much as the front. I wrote "He did it!" and uploaded a more casual photo. I could have chosen a patterned background on the card but a solid ground with those three simple words just seemed to suit my son perfectly.
Thinking what the next step ahead will be for the graduate , I chose Special Tassel note cards with envelopes because of their classic and masculine feel in design, with the purpose of writing those thank you notes that graduates should do within the week of receiving a gift. When that week is up I start giving those friendly motherly reminders, if needed. Please tell me I'm not alone! 🙂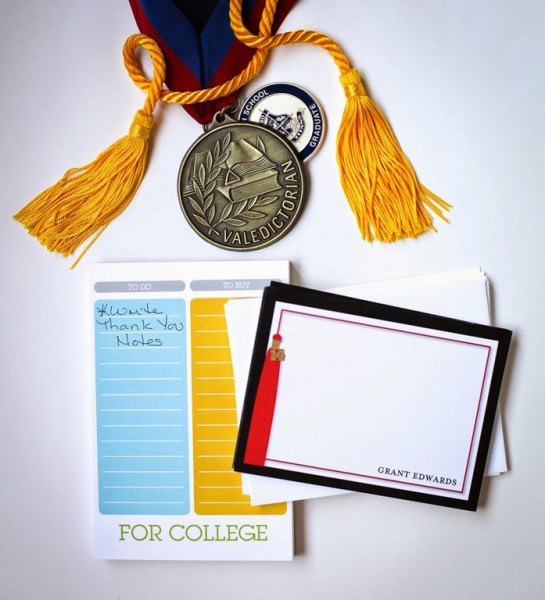 And since fellow graduate friends always drop by for a party, why not give them a little party favor to help them organize and prepare their collegiate "To Do's" and "To Buy's" specifically "For College"? I chose Colorful List 5×7 Notepads. It was easy to add "For College" when choosing my text and font to the pads. Maybe I should have had the pad read, "Plan ahead and shop early so you're not running around at the last minute buying stuff for your dorm the night before you leave causing your mom to go a little nutso." but I don't think that would have fit but that's what I was really thinking. 🙂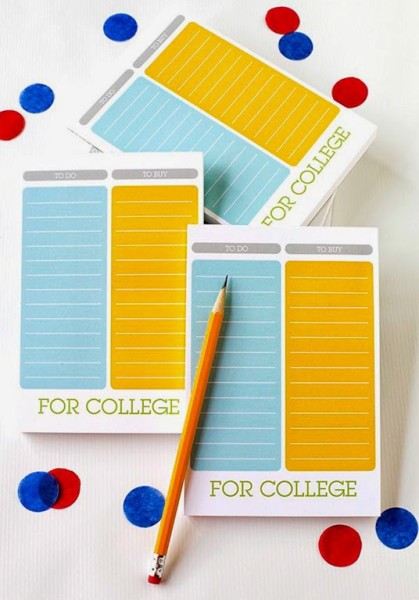 So, strike up the band! With the graduation announcements, thank you notes and thoughtful party favors all ordered it's time for the party to begin!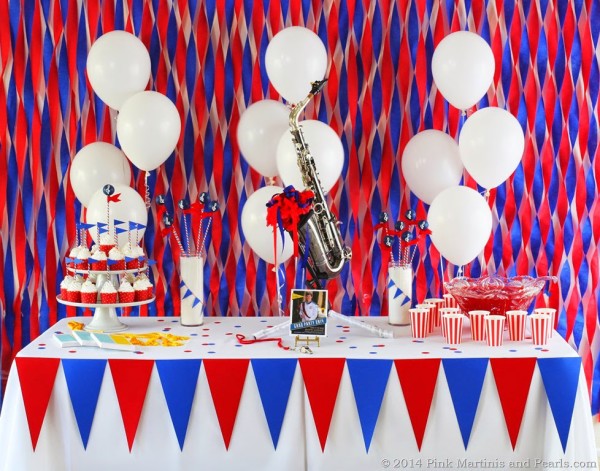 The marching band theme fit perfectly with a spirited old-school styling for the dessert table with the school's colors of red and blue.
The Back Drop – created out of twisted crepe paper
The Floral Centerpiece – my son's alto sax served as the DIY floral center piece (I'll show you how to put this together without damaging the instrument)
Cake Pops – placed on long DIY color-coordinated sticks to resemble mallets and decorated with treble clefs
High-top frosted cupcakes baked in paper cups with DIY pennant toppers
Striped paper cups in red and white surround the punch bowl (punch bowls are making a strong retro comeback lately)
Academic medals, scholarship tassels and the Drum Major's whistle add to the table decorations
1" round DIY confetti in red and blue
DIY Pennants to hang on the front of the table
White balloons
and room left open on the table to hold gifts that guests will bring
DIY Musical Instrument Floral Arrangement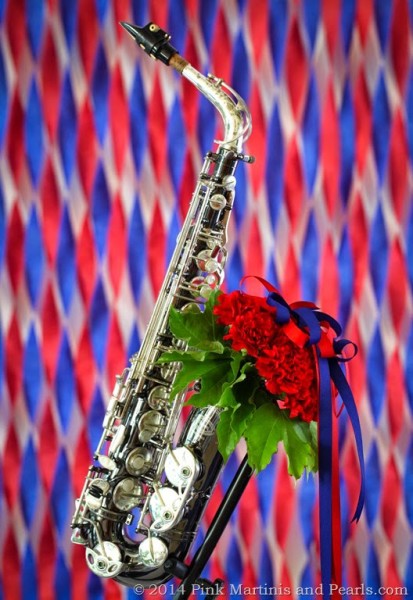 Things You'll Need –
Saxophone or belled instrument
Styrofoam cup
Floral foam
Scissors
Flowers
Ribbon (optional)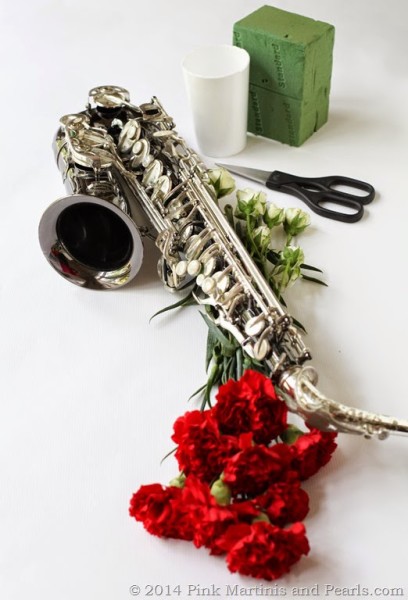 Take the styrofoam cup and cut it to fit in the bell of the instrument.
Cut floral foam to fit in the cup. Soak the foam in water 5 minutes. Add it to the cup and begin to add flowers.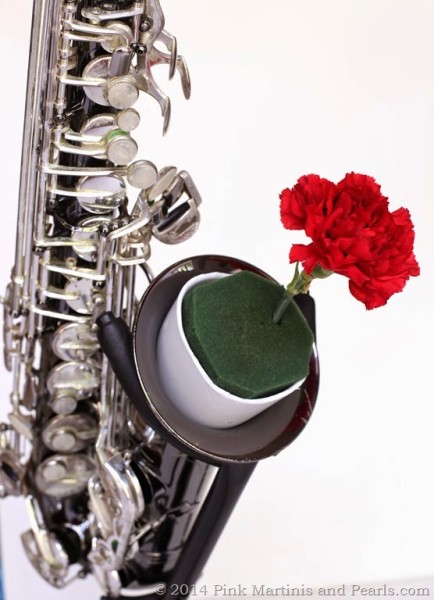 Using hardier flowers such as carnations, the arrangement can be made a couple days ahead. Take the cup out of the instrument and store it in the refrigerator to maintain freshness.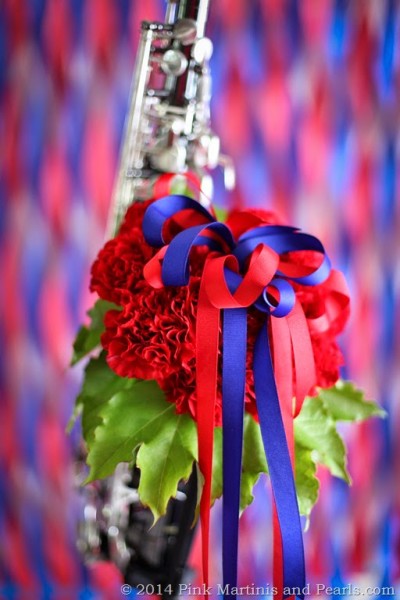 DIY Music Themed Treble Clef Decorated Cake Pops
Cake Pops are always fun to have at a party. Placing them on long sticks makes for a more dramatic presentation and using washi tape adds to your decoration and it couldn't be easier to do…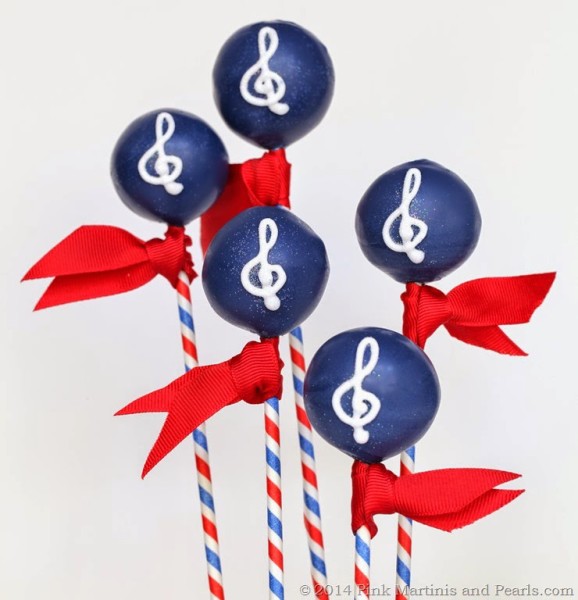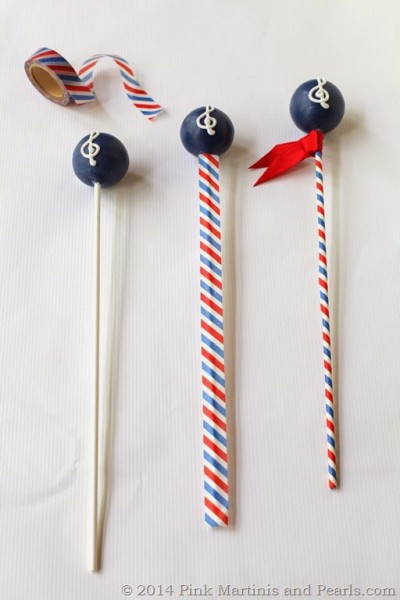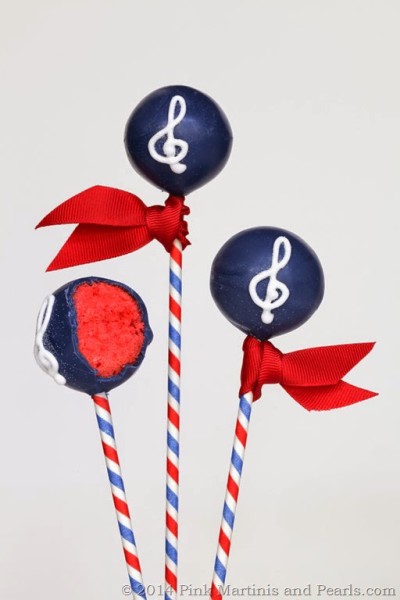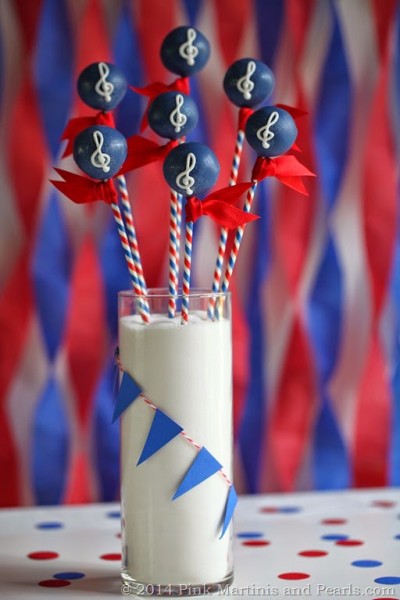 DIY Pennant Flag Cupcake Toppers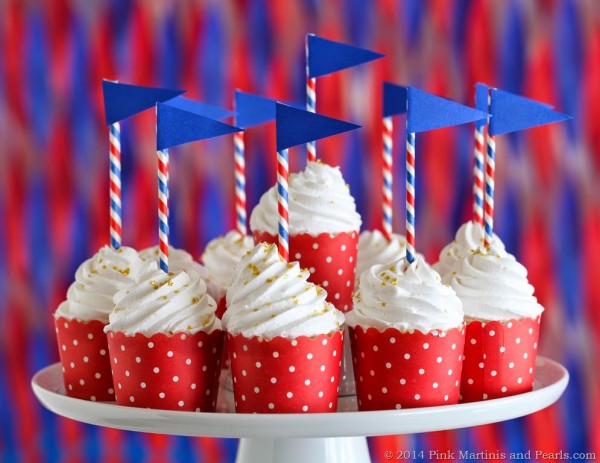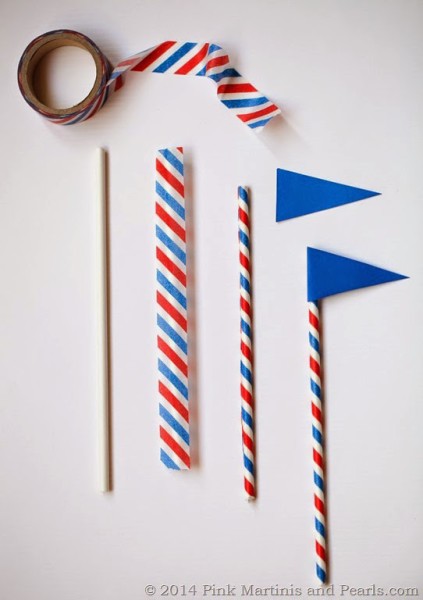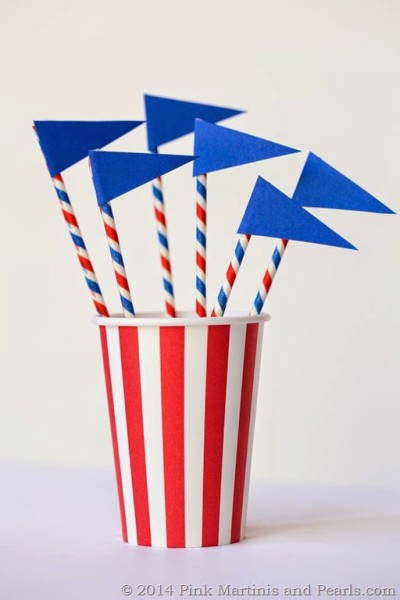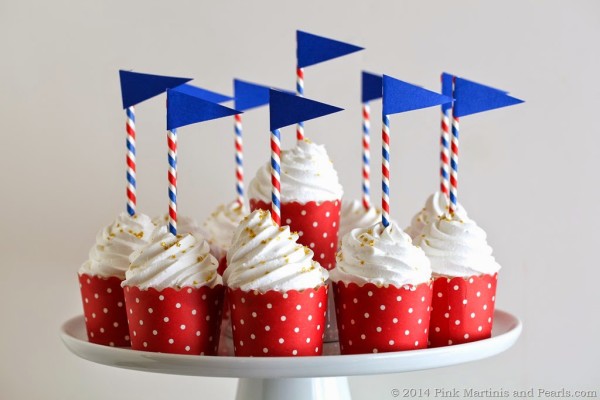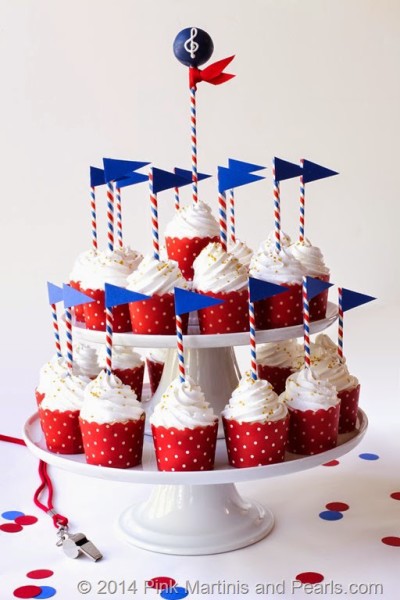 Shutterfly has great gifts for the graduate too – blankets, mugs, wall art, books, iPhone and iPad cases and all with your photos. They give you the ideas to help you make a memorable gift.
Acknowledgments – Thank you to the Tesoro High School Music Boosters for the use of the Tesoro Entertainment Units shako and plume for the photos. It brought back such great memories of my years serving in the ranks as a "plumer". My appreciation and thanks to Shelly Stephan for securing the contra-"band." xoxo