Happy July!  I think we're all in shock it's here already.
Today, I've written a guest tutorial DIY post for Danielle on her blog, Framed Frosting.  I shared how I made these daisy cupcake embellishments out of rolled fondant and how very easy they are for you to make them too!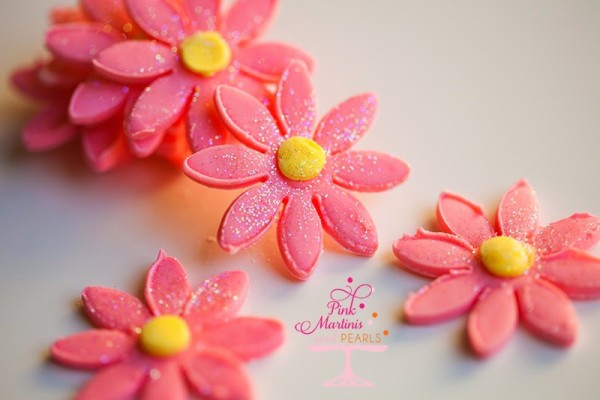 I had the pleasure and fun of meeting Danielle and her perky personality and helpfulness at the Wilton Sweet Up in April at Wilton Headquarters outside of Chicago.  Danielle is also a Wilton brand Ambassador like me and a very busy college co-ed.  I liked Danielle so much that I tried to lobby her to be my future daughter-in-law, but she's taken!  🙂 haha!
I hope you visit Framed Frosting and say hello to Danielle and see all the fabulous treats she makes too.