I've got some news that I'm pretty proud of. I was asked by Wilton, to be one of a dozen bloggers chosen to be a Wilton Ambassador and a member of their Wilton Sweet Treat Team! Yay!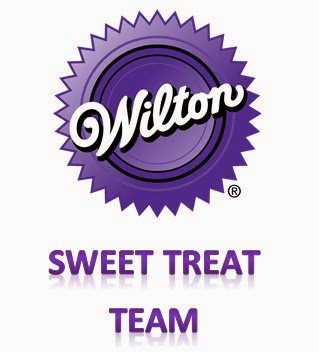 This is a huge thrill and honor for me since I've been using their products for over thirty years! Yes, I know this dates me but I feel I'm in very good company.
Before I was married, I learned cake decorating using their techniques and products. The Wilton Yearbook was my decorating bible. I bought one every year and I'd spend hours slowly combing through the pages. I'd teach myself new techniques that I hadn't learned in class and just from being familiar with the basics, new tricks were easy to pick up. It was my inspiration that started my passion for baking, decorating cakes, cookies and desserts.
So, what does it mean besides that I get to proudly display their cool logo on my side bar and what does this mean for you, the readers of my blog?
Well, for the next year, I'll have the fun of creating all things yummy with new and existing products that Wilton sends me which I'll post on the blog. Every box is like Christmas morning! I have no idea what's in it until I open it. It also means we can create together as I'll be hosting some awesome give-aways sponsored by Wilton just for you!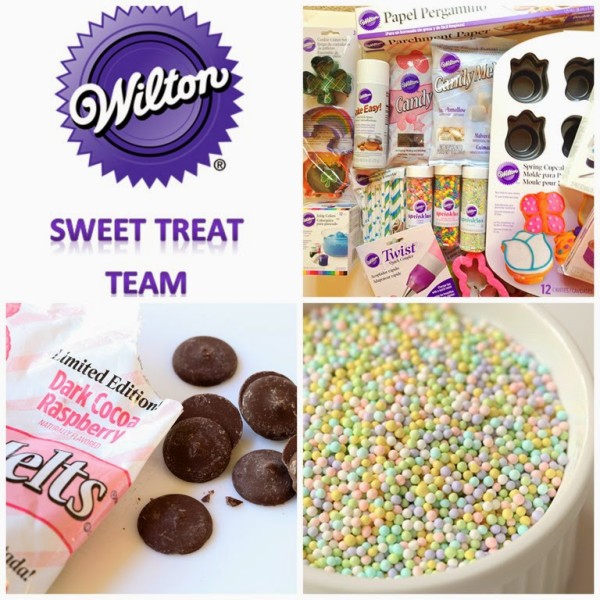 I'll be giving my honest opinions and recommendations regarding products that I have an opportunity to work with and to show you. I could never do anything less and Wilton insists!
I'll share with you one thing right away – if your're a candy maker and use Wilton's Candy Melts, the Dark Cocoa Raspberry is out-of-this-world. Having the bag open in the kitchen is heaven scent. You'll find yourself going over to the counter just to take a little sniff now and then.
And take a look at those pastel sprinkles!! That's what I call Springtime!
So are you ready to find about some products you may have not known about before, get some creative ideas (no pressure there) and enter some terrific give-aways?
I am… with YOU!
What would you like to see in our first give-away?
Leave a comment and tell me!