Have you ever bought the cutest cupcake wrappers only to lose the pattern once you've baked the cupcake and you don't like the gap of placing your cupcake into another wrapper once it's baked? Me too, so I decided to test my theory.
Knowing that cupcake wrappers stay together well if you don't separate them, what about using two unseparated wrappers during the baking process?
It works!
The key is not to separate them otherwise they will turn out as if you had just placed your original cupcake into a new outer wrapper.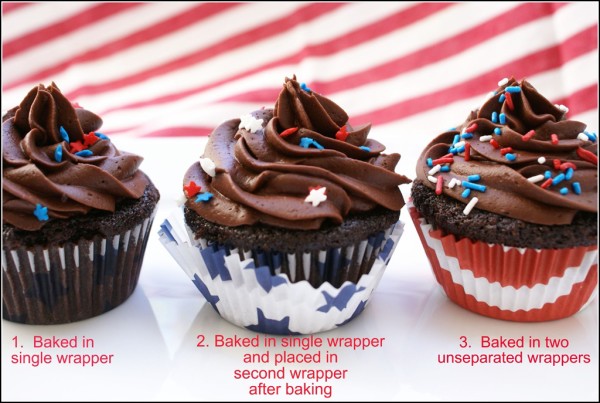 It might depend on the paper used in the wrapper but it's worth a try. 🙂
Happy Baking!