The weather report is in for this week's
"All Things Summer Give-Away"

Temperature's rising and things are getting steamy this summer!
It's time for you to create your own high pressure system with
…
T
he

B

ombshell

M

anual of

S

tyle
.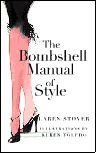 It's a fun hard cover read by Laren Stover with flirty and chic illustrations by Ruben Toledo of how to live the bombshell life from fashion to making an entrance complete with insights on famous bombshells like Liz, Jayne and Marilyn.
And where would a bombshell be without
pretty pucker power?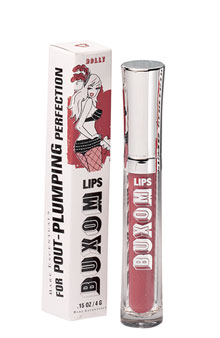 Bare Escentuals Buxom Lip Gloss
will plump your summer pout to perfection.
Your choice between a cool or warm shade.
If you haven't tried the Buxom line it is cool and tingly, has a fragrance that is yummy and the colors are gorgeous.
Ok, you've seen it ~ you've read about it and now it can be yours to complete your bombshell persona…

T
he
B
umpit!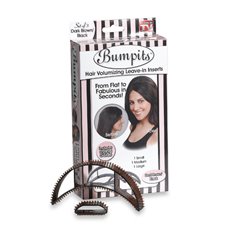 Your choice of blonde, light brown or brunette.
(Depending on availability when a winner is chosen.)
Your gift will consist of 3 pieces.
So turn up the heat and enter!
1 Comment =
1 entry with a degree of hotness.
Tell me if you are a cool or warm shade of fabulous and your bumpit color du jour this summer.
A follower of my blog =
An additional entry and tropical heat wave status!
Post a link over to my blog with the Martini Sippin' Birthday Girl from my sidebar =
An extra entry and a full fledged hurricane named after you!

Thank you to all the gals who left a comment for
Week 1's "All Things Summer Give-Away."
What fun it was!
Week 2 give-away ends Thursday, June 11 at midnight Pacific time.

Pink Martini says,
"It's time to detonate your inner bombshell!"
The best of luck to all! 🙂
'Va Va Va Voom' ~ "Brick House" – The Commodores