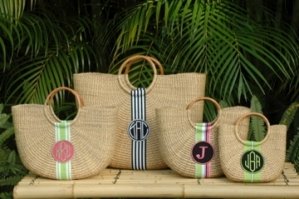 I've always liked these monogrammed straw bags.
Very cute and summery.
Just add a colorful Lilly shift, sandals and walk out the door with confidence.
…. and speaking of monograms…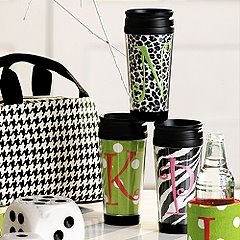 Fill 'er up and toss the paper cup.
Instant cheer in the morning!
… and speaking of monograms and cups…
I love Tervis cups!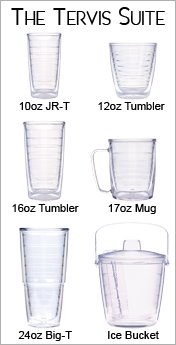 Being a cold drink aficionado and ice chewer (yes, my dentist and I have the on-going discussions about the evils of ice), I collect them as souvenirs on my travels when I can find them. Mine represent Hawaii to Nantucket. They remind me of summer and nothing holds a cold drink like these double wall insulated poly plastic tumblers.

On the website you can order just about anything to be placed inside the walls.
Online at Ballard Designs, you can even add your 3-initial monogram for a hefty sum.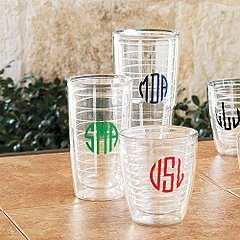 When it comes to who gets the 'good glass', I always get first dibs.