Today I'm over at Tiny Prints where I posted a Lemonade Love Party Lanterns DIY inspired by their Lemonade Love invitation to a summer party.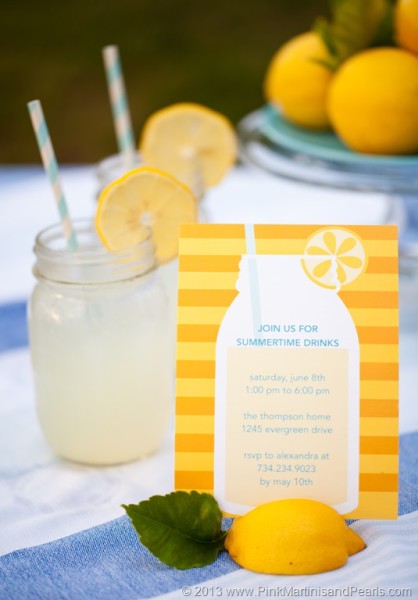 Using the mason jar theme, you can add to your party's ambiance with pretty ribbons that catch the breeze and add color during the day then gives a soft, flickering glow at night.
Come visit to see what supplies you'll need and how to make them for your outdoor entertaining. I hope you find some inspiration too. If you have any questions or just wish to leave a comment I'll make sure to answer over on the Tiny Prints blog.