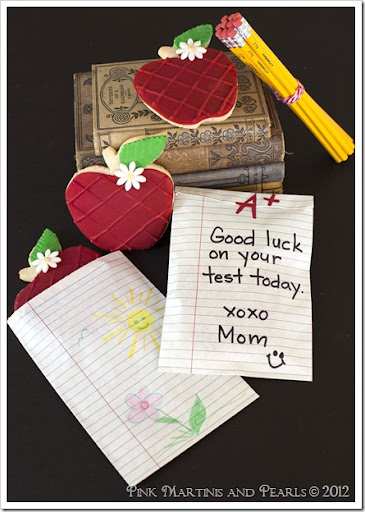 When I saw these notebook lined paper Bitty Bags I immediately thought of decorated apple cookies for school lunch treats and classroom parties.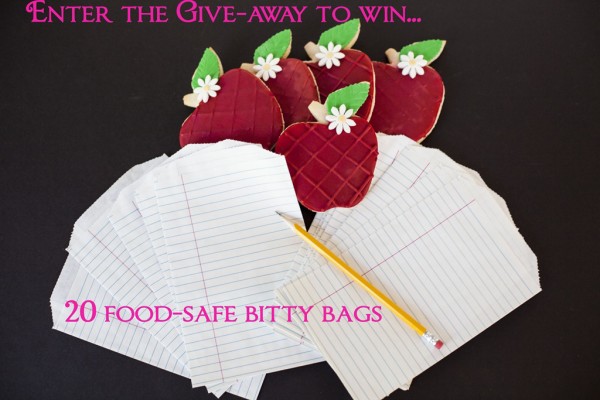 I can't tell you how much I love these bags.  They have so many fun applications.
For encouragement …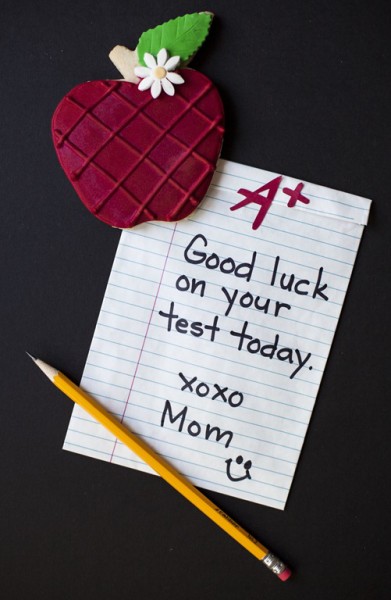 For classroom treat bags…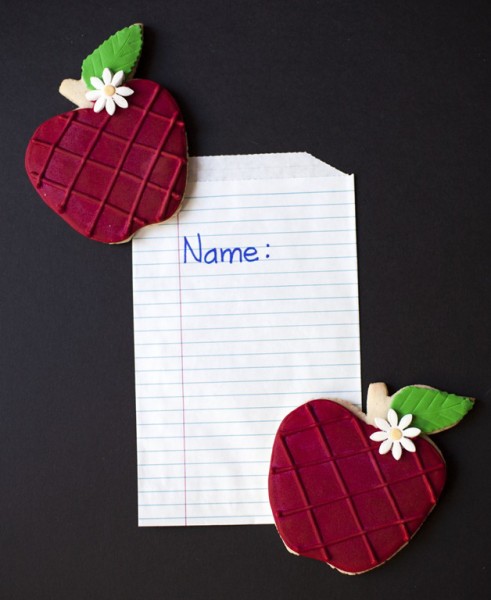 For a classroom craft…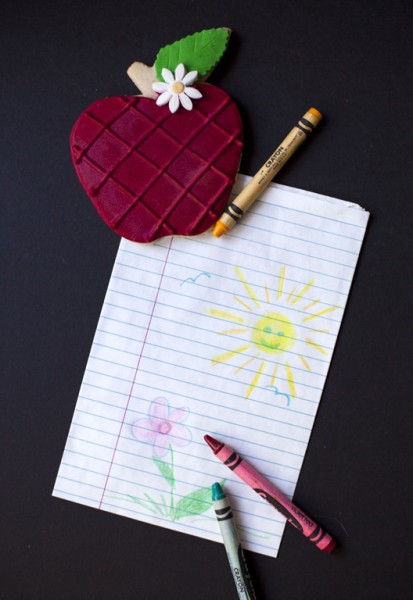 Or wherever your imagination takes you because the new school year is a blank slate.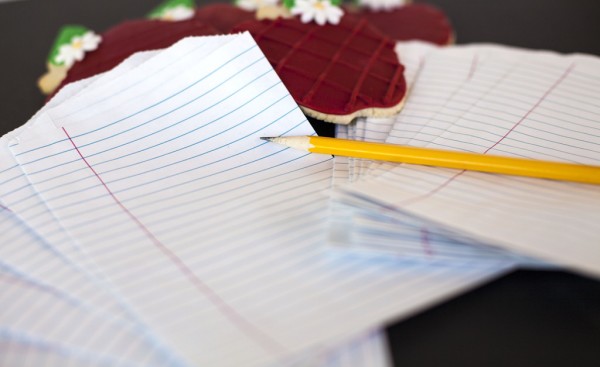 Every school paper needs an "A+" so I made "A+" stickers with a Xyron Create-a-Sticker for the seals for the treat bags.
Here's how I made the stickers:
I drew an "A" and a "+" sign on red art paper and cut it out with an X-acto knife.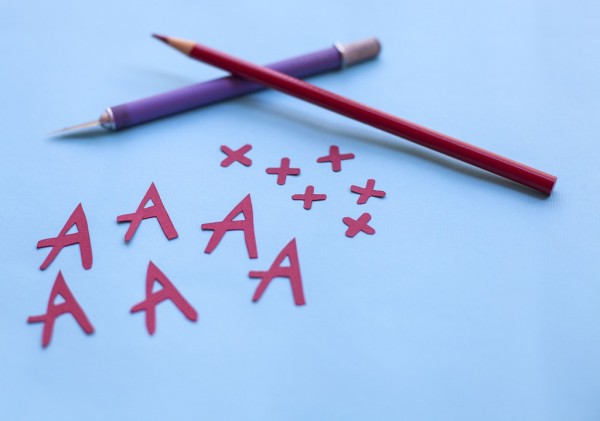 The Xyron Create-a-Sticker is so easy to use.  Just drop the cut-out or whatever you want to be made into a sticker (even ribbon) into the top of the Xyron, pull the tape down and out it comes out as a sticker. 
The adhesive sticks to the back of the cut-outs. Pull the cello topping off the tape and you have a sticker! Fun!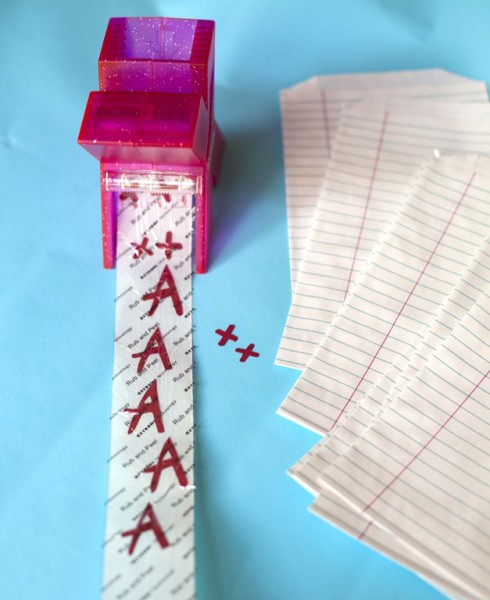 Below is a photo of stickers I made with the Xyron for a nautical wedding that were placed on flags for cupcake toppers.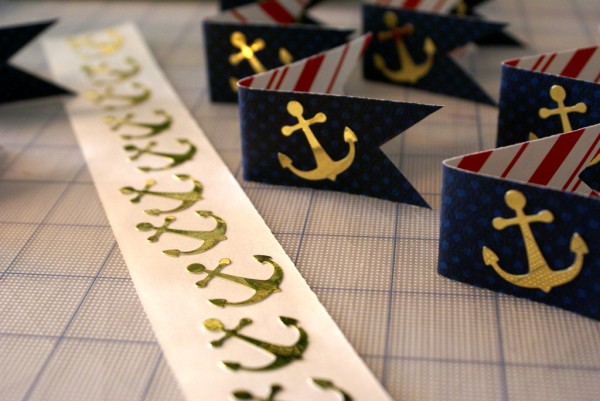 The school year has yet to be written. If you win, what will you write on your notebook paper goodie bags and what stickers will you make with your Xyron Create-a-Sticker?
The Give-Away: 20 Notebook Lined Paper Bitty Bags from Whisker Graphics & a Xyron Create-a-Sticker machine.
To enter –
Follow Pink Martinis and Pearls, leave a comment and a contact email.
Extra Credit – Go to Whisker Graphics FaceBook Page and leave a comment that you've entered the give-away at Pink Martinis and Pearls.  Make sure you let me know if you did because if you win there's an additional prize if you do.
One winner will be chosen at random on Sunday, September 9, 2012.
Good Luck!