I met with lovely Michele, our local
Vera Bradley
rep last week and she showed me the
Metropolitan
travel bag. *LOVE*!!!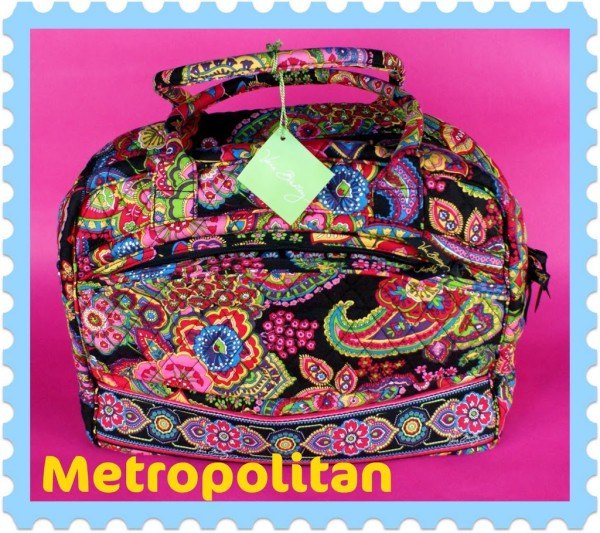 Lady Kate, my best friend from college, and I, met for lunch at the Mission Viejo Mall where we ventured into a store with a plentiful VB collection. Lady Kate, who is a Congressional wife, travels to DC frequently for extended stays so I wanted to introduce her to the Metro bag. I knew it would be perfect for her. She loved it, as I knew she would, and decided to make it her own. The hard part for her was deciding which pattern to take home!
I asked her if I could take photos of it to share with you before it hits The Hill.
You'll love the organization which is typical Vera B.
I want one too!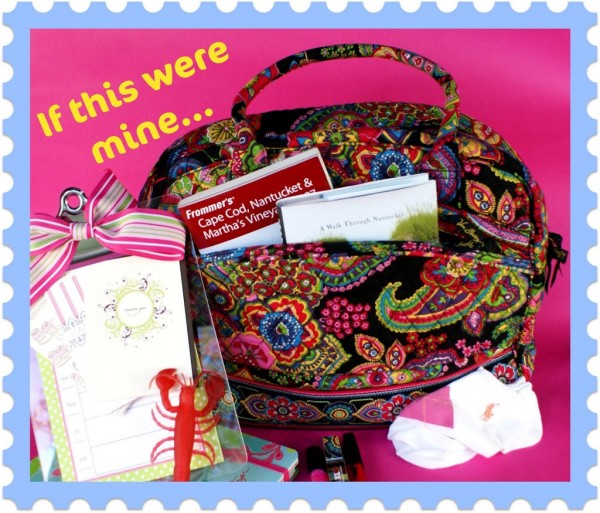 Let's take a peek inside…
A padded sleeve protects your laptop, iPad or Kindle.
The Velcro flap makes sure it stays in place.
This would be a great place for a camera to stow-away.
Love this!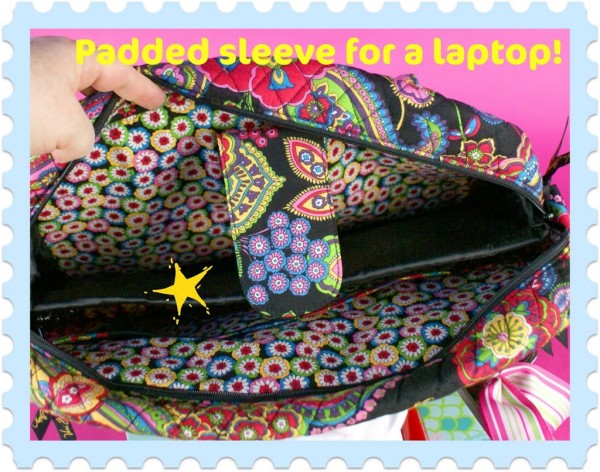 On the other side of the sleeve are pockets.
Perfect for a paperback and a glitzy journal.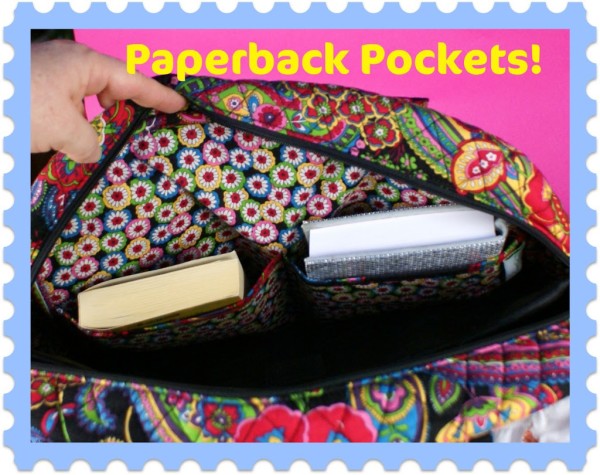 What is very cool about one of the outside pockets, besides all it can hold, are zip down gusseted sides so you don't have to dig down to find what's on the bottom.
Great logistics. Thanks VB!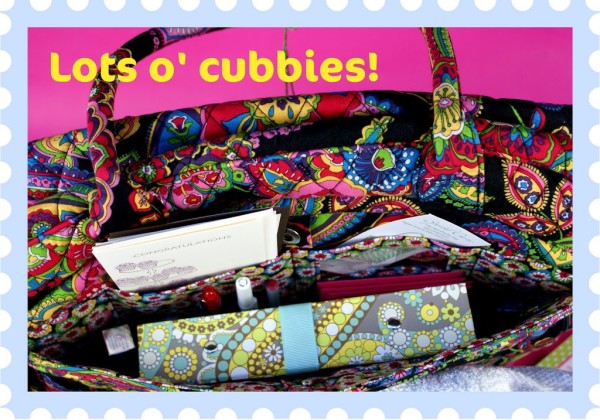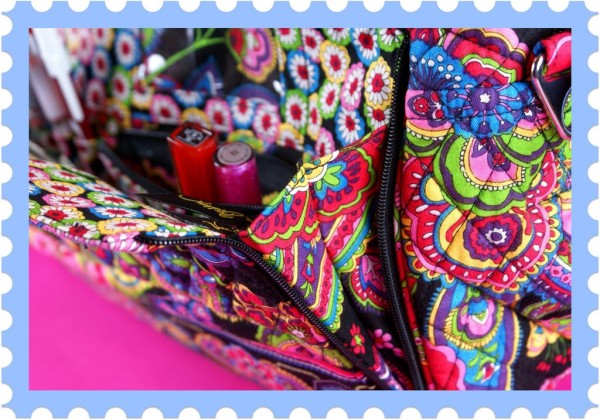 But here's the *best* part. Are you ready? Drum roll please….
The Metro slides over your luggage handle! *LOVE*
Big time *LOVE*!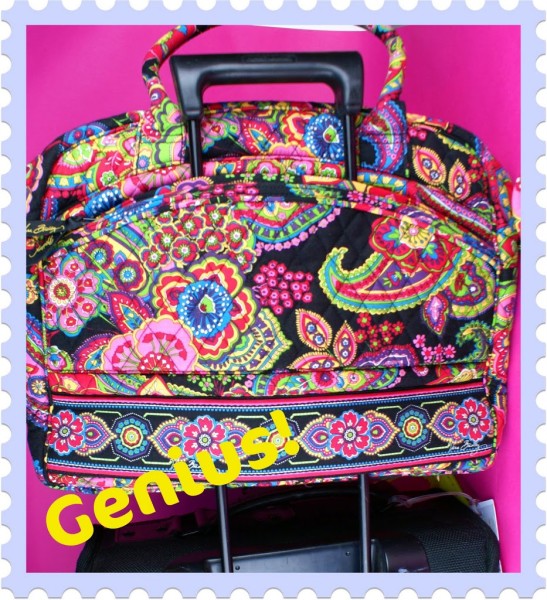 This is another big pocket in disguise with 2 multi-directional zippers.
The bag also comes with a padded shoulder strap and has a removable hard bottom.
I think it's very fabulous and so very, very Vera.
So what do you think? Do you love Vera?
I think it's time for a little VB give-away next week. 🙂