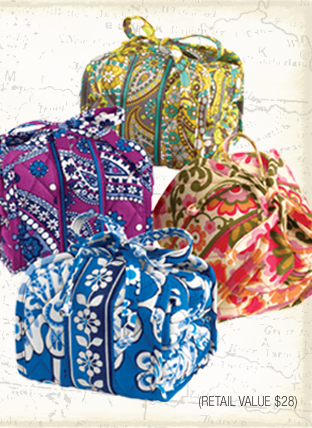 Little $18 promotional Vera Bradley jewelry cases called 'All Wrapped Up'.
*LOVE*
They were very difficult to find round these parts as not every VB retailer carried them but they are as cute as can be as in 'adorable' and 'girlie' and 'you've got a find one and make it your own'. Definitely worth the hunt if you can still find them even if perhaps they have gone back up to $28.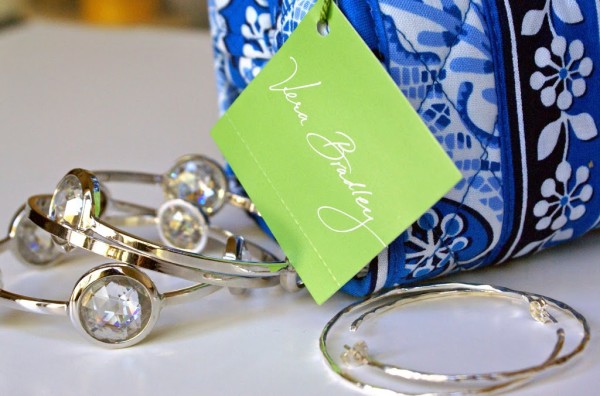 Up close and personal~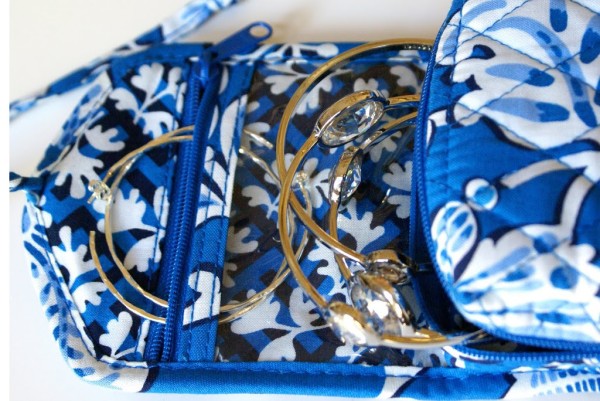 A magnet keeps the compartments stationary and in a stack.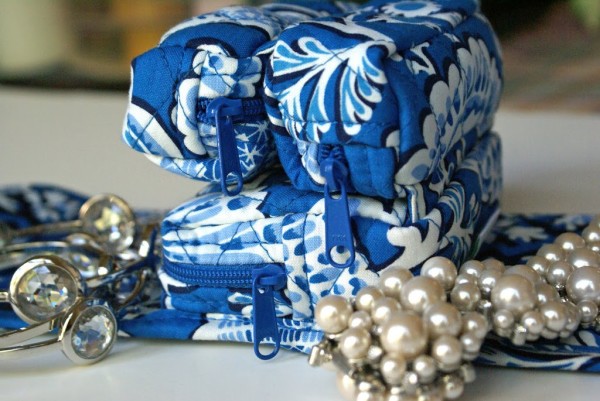 And who can resist little secret nooks? I can't.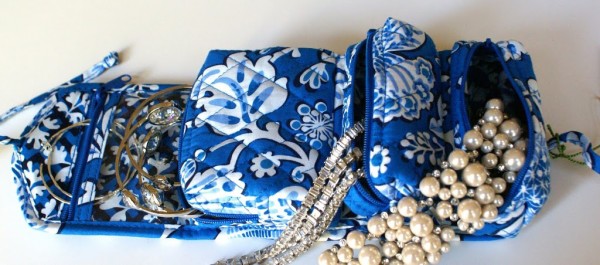 Doesn't it say, 'tuck me into your duffle and let's go away for the weekend to find the perfect Merlot'?
That's what I'm hearing.

And I always listen to my jewelry.