I'm very excited, thrilled, elated, to begin a collaboration with Tiny Prints today!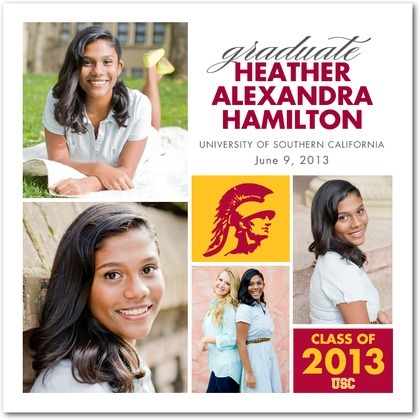 When Tiny Prints contacted me to write guest posts on their Tiny Prints blog featuring my entertaining ideas and treats, I couldn't believe it! Since graduation season is upon us (and for my son too), we paired their USC graduation announcements with my USC Cake Pops. They just seemed to be a match made in heaven by Tommy Trojan himself.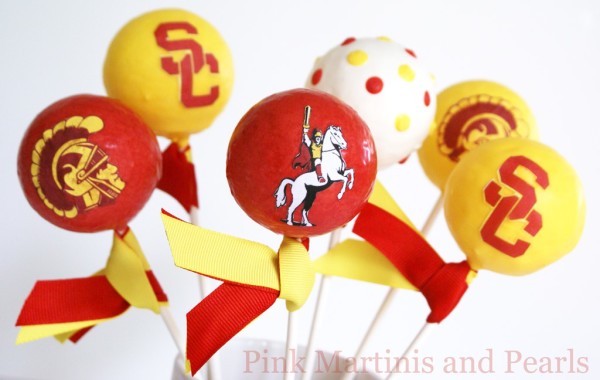 We have more guest posts planned for summer entertaining that I can't wait to share!
Tiny Prints first came to my attention when I received a baby shower invitation and was inspired to create baby elephant cookie party favors from the design on their invitation for my great-nephew's pending arrival .
I'd love it if you would visit the TP blog and say hello. There are many other variations available of graduation announcements, collegiate and generic, which reminds me I've got to start planning son2's graduation bash. It just sneaks up all of the sudden. These four years have flown by, I can't believe it. I started this blog when he was a senior in high school!
On the home front, I've finally recovered from all the entertaining festivities in April and I'm back in the kitchen making some special cookie favors for an intimate engagement party in Newport Beach for this weekend, fraternity cookies for the parents' weekend winery tour and for the summer Tiny Prints posts. I'll be sharing it all with you as soon as the last ribbon is tied.
To all the wonderful mothers, enjoy your special day this weekend. We rock!
xoxo
DIY Collegiate Cake Pops Tutorials – Baking & Decorating