I hope you'll allow me my '15 seconds, minutes or written lines of fame' 'cuz this is going to be one braggy blog post.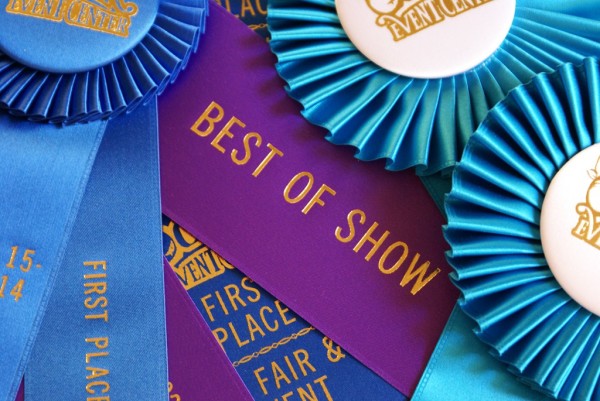 It's my story of entering the 2011 Orange County Fair Culinary Arts Division this summer.
It all started with my husband who lovingly encouraged me to enter cookies I made for my niece's wedding this past May. Those who love you are always your biggest fans.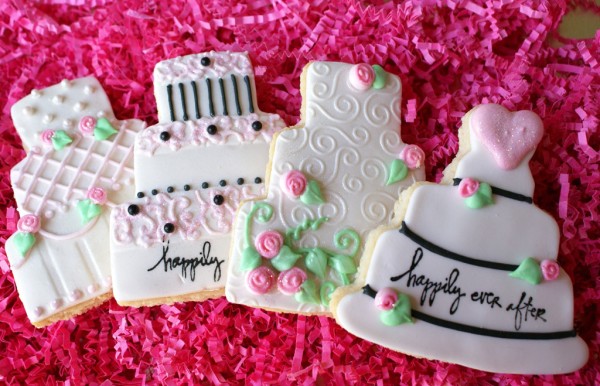 Since I had a few extra left over I thought, 'why not.'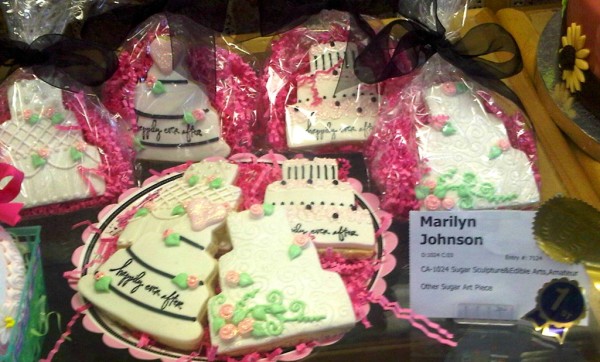 Awards:
1st Place in Sugar Sculpture and Edible Sugar Arts

Division Winner in Sugar Sculpture and Edible Arts
And while I was at it I thought I'd enter my family's favorite chocolate cake just for fun because they won't let me make any other cake. I was curious to see if it was really that good. I decided to call it "All-American Chocolate Layer Cake."
Of course, of all the cakes and cupcakes I've made with the recipe, I've never taken a glamor shot of it because it isn't glamorous. It's just the best darn chocolate cake. Ever. Plain and simple. At least to our family.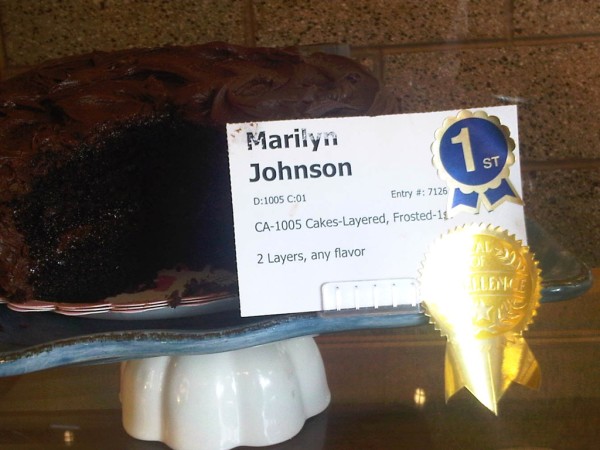 Awards:
1st Place 2-Layer Cakes

Division Winner for all Frosted Layer Cakes
There is a story behind this particular winning entry, however.
I had to register my intended submission entries online by June 1. Son2 was still up at college and I had never considered he would be interested in my culinary adventures. Now it was July and he was home for the summer waiting for his internship to begin (as my husband and I were also waiting for the internship haircut to happen). It was the night before the actual cake was to be entered in the fair for judging. Not wanting to lose him for the evening to his laptop in his bedroom upstairs, I suggested he make the cake so I could spend the time with him in the kitchen gabbing as the mixer blended away. I volunteered to be the "icing tester" (sorry excuse, I know) as he made the batter and icing. It was decided I should be the one to take the cake out of the pans (experience needed) and to frost the cake.
Besides winning 1st place and the division win, beating out all other single, double, triple and colossal cakes, we found out later the cake missed Best of Show for all cakes by 2 votes! This included the big fondant multi-tiered showy cakes. Son2 was a very happy baker.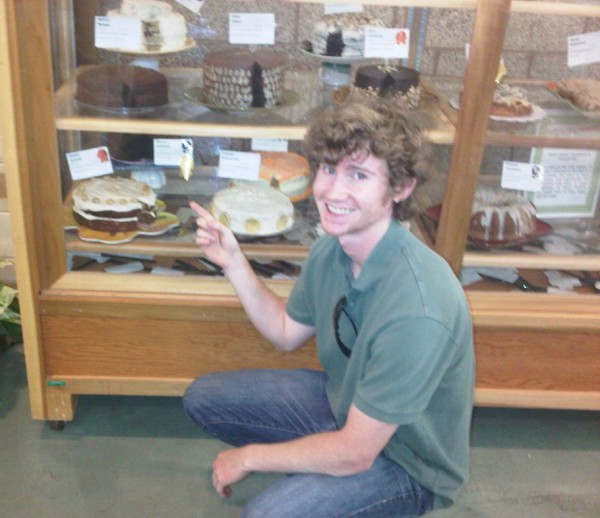 It was the only cake with a third of it gone which we thought was funny.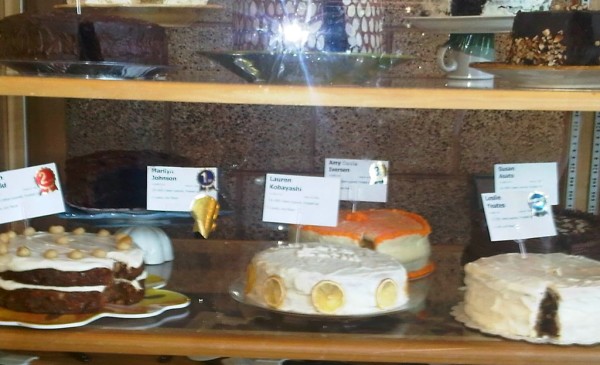 (bottom shelf, back left)
The icing on the fair cake, so to speak, was for a blog post I entered that originated right here on Pink Martinis and Pearls!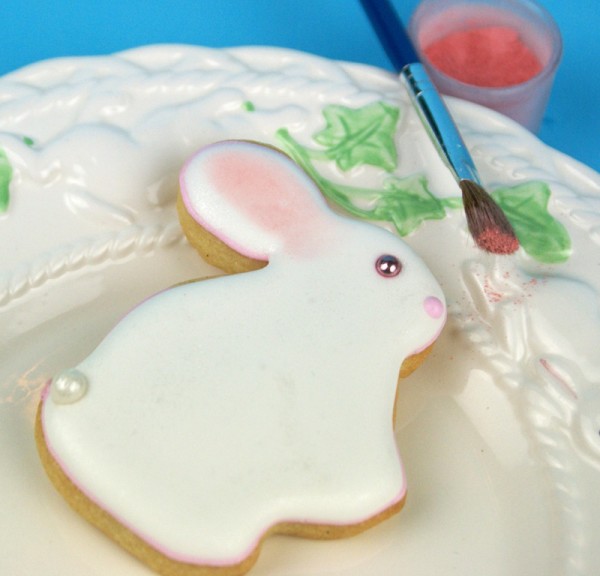 There were three classes of culinary related blog post entries –
Directional Blog Post – Method, Step-by-Step or "How-to" format with recipe

Personal Blog Post – Memoir or Personal Story with recipe

Informational Blog Post – Descriptive, Historical, Event Coverage with recipe
I submitted my post on Decorated Baby Bunny Cookies under the Directional Blog Post Class.
I was flabbergasted when I walked over to the display case and saw the card with my name and blog post name on it with a fancy blue ribbon attached to it and utterly astounded to see the big purple ribbon denoting I had won the big daddy $100 award for Best of Show for the Best Overall Blog Post from all the classes combined!
There were so many blog post entries that I feel particularly honored to have been chosen.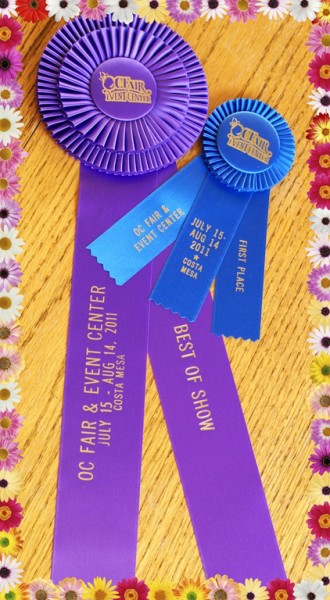 They are printing and enlarging my post for display but I haven't seen it. They were having 'technical difficulties' when I was at the fair last and it was not up yet. Hopefully, it will be up for the award ceremonies.
Yep, I had a great OC Fair experience. Beginner's luck to be sure.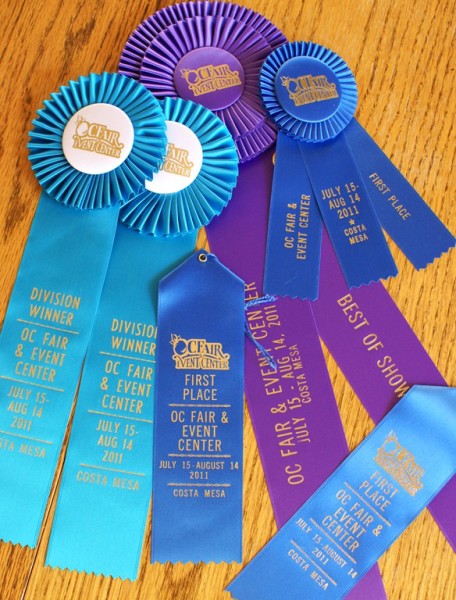 Although our family recipe for the All-American Chocolate Layer Cake has the honor and distinction of being included in the 2011 Orange County Fair Online Cookbook and it is a great thrill and honor to have outside validation that others appreciate one's work and skills when it is shared in a public venue, the real prize was sharing the experience with my son…
… in the kitchen past midnight, licking the beater, agonizing whether we should just dig into the cake with big glasses of ice-cold milk and forget the competition (we came sooo close), carefully driving 30 miles with a cake on his lap, wondering what was going to happen, hoping others liked it too and how wonderful and amazing it would be if we won.
My personal Best of Show was seeing the expression on his face when he realized the cake had won and listening to him laugh and yell out as we rode on a spinning ride high above the midway where blurred neon lights mimicked the heady, dizzying celebration of the night .
In time, the colors of the pretty ribbons will fade but I hope these memories of participating in the OC Fair with my son will stay with us both, always.