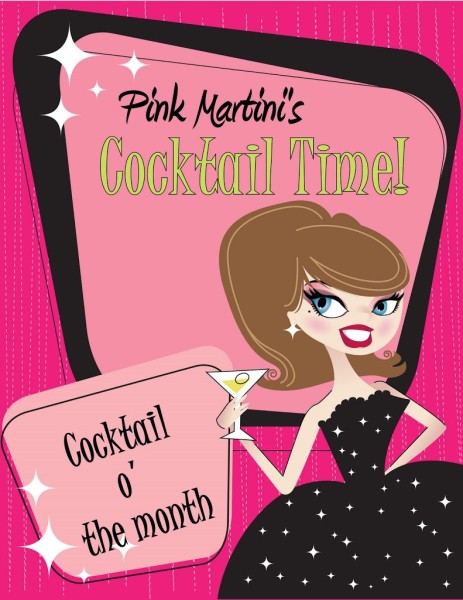 This month's cocktail is all about this…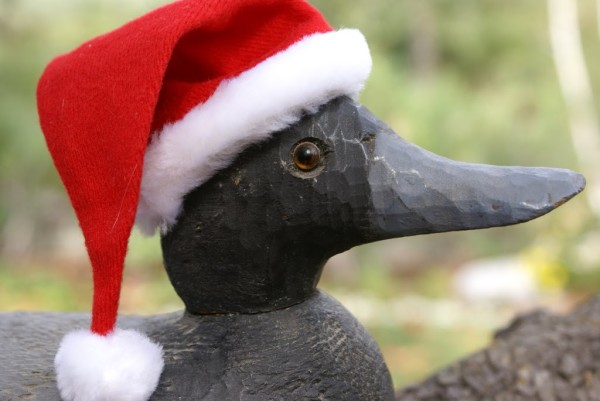 No, not my attempt of an artsy shot by putting my antique duck decoy in our evergreen pear tree pretending it's a partridge but
This is the cocktail we are going to make.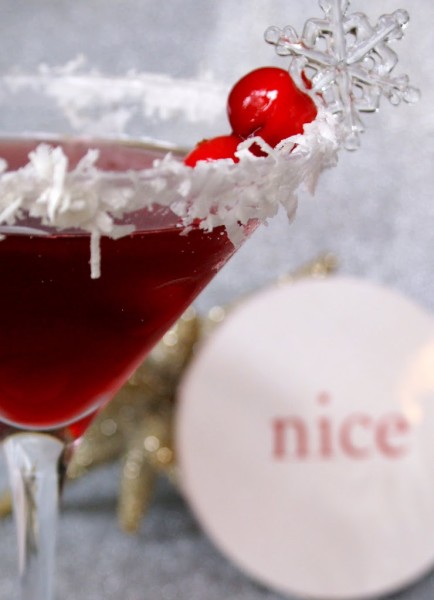 The cocktail needs to be a deep pink or red.
I have chosen 3.
2 rum based and 1 vodka based.
"Oh, yum!"
Let's make the Santa's Hat part first since it can be made days ahead.
3 Tablespoons powdered sugar
1 Teaspoon water
1/2 cup sweetened, flaked coconut (makes 4 or more)
Combine the powdered sugar and water
.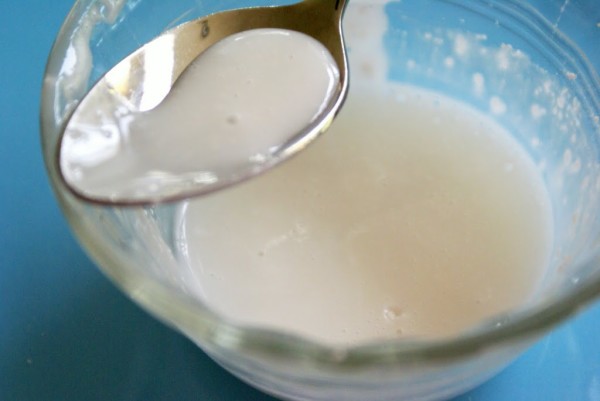 and place the mixture on a plate.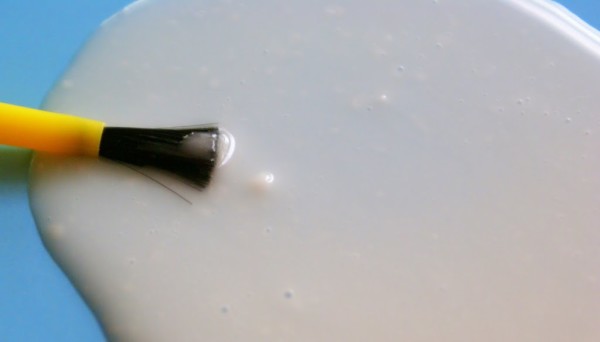 Roll the outside of the rim of the glass in the sugar mixture or brush it on fairly thick and about a half inch wide starting from the top of the glass. The coconut needs something to adhere to. If the rim is coated too thin both in mixture and width the coconut will not stick very well and that wouldn't be jolly now, would it?

Take the sugar rimmed glass and press a handful of coconut to the rim.
You could use a finer textured coconut but I like the snowiness of the flake ~
"Heeeeeeere's the Santa's Hat effect!"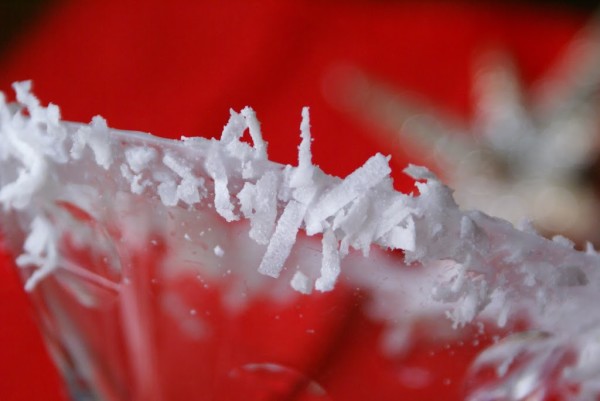 So festive!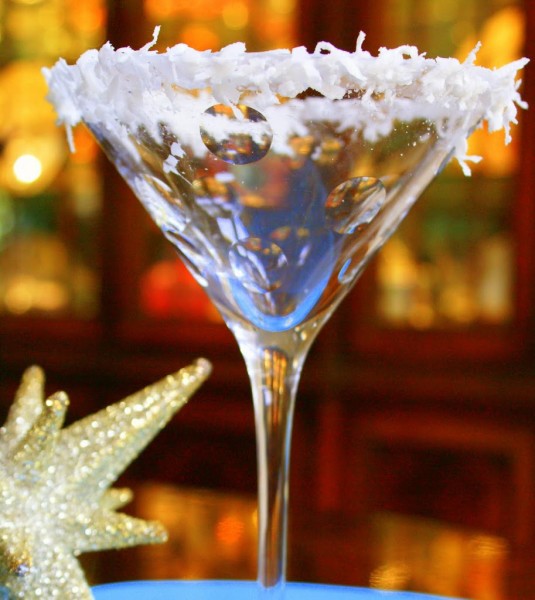 If you prep the glasses at least the night before and set them out with your cookies and milk perhaps Santa will fill them up for you.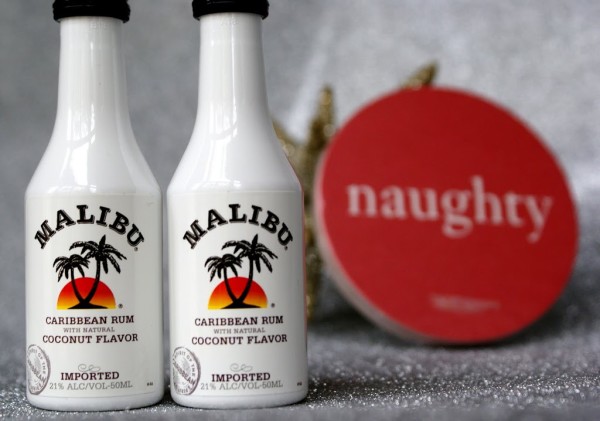 ~ The "Naughty but oh-so-Nice"
2 parts Malibu Rum (it's coconut flavored)
Splash each of Triple Sec, pomegranate juice and cranberry juice
Dash of lime juice
* combine all ingredients in a shaker with ice ~ shake ~ and pour.
~ The "Santa Baby"
3 oz. red cranberry juice
1 oz. Malibu Rum
1/2 oz. grenadine
* combine all ingredients in a shaker with ice ~ shake ~ and pour.
If you're thinking I made up the drink names, you're right! 🙂 HoHoHo!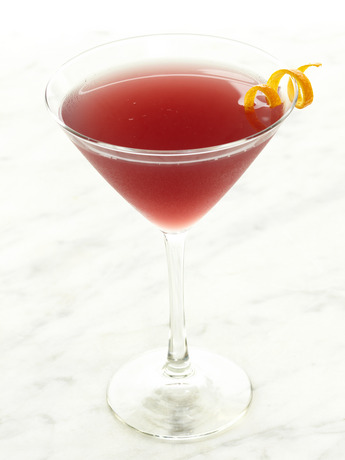 ~ Pomegranate Cosmopolitans
(makes 6)
by Ina Garten
2 cups vodka (I use citrus)
1 cup Cointreau
1 cup cranberry juice cocktail (Ocean Spray)
1/2 cup Pom Wonderful bottled pomegranate juice
1/2 cup freshly squeezed lime juices (roughly 4 limes)
~ This makes a tart drink but adding
**
simple syrup to taste will sweeten it up depending on your guest's preferences.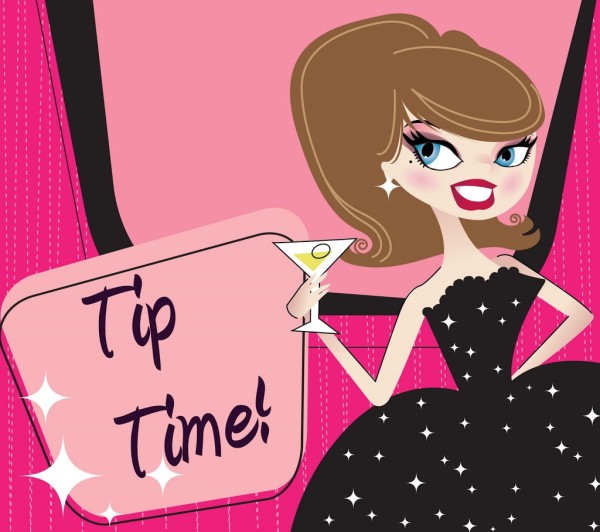 Make a batch of martinis in bulk a couple days ahead.
Keep in a pitcher in the frig but not in the freezer. The cocktails will not dilute to the right strength if they are too cold going into the cocktail shaker. Place the pitcher on the bar and shake per order.
Fill a cocktail shaker half full with ice and pour in enough of the recipe for one or two cocktails. This is the time to add some simple syrup. I shake for a full 30 seconds or until my metal shaker is frosty and icy cold.
The coconut rim really can be made days ahead. Once all that sweet yum-yum dries together it's as set as can be. Did I mention to make your cocktail mixture ahead too? I think I did. See? Now you're all done and you can concentrate on your prime rib and Yorkshire pudding.
Wearing a firm support body shaper to control anything jiggling while shaking is highly recommended.
2 parts sugar
1 part water
Combine the water and sugar together.
Bring to a boil to dissolve the sugar.
Cool and store in the frig indefinitely.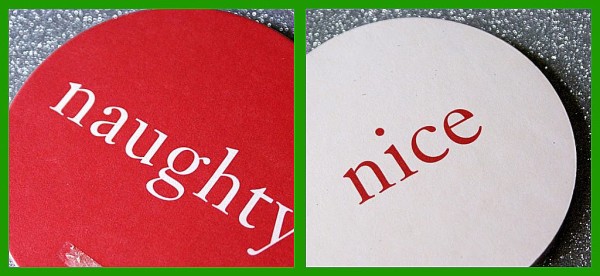 Just love these coasters I found in Ladera Ranch at Confetti.
They are non-committal as they flip to one side or the other or they could be a suggestion…
Because this post is so long I'll post the hot coffee cocktail separately.
Did I mention it's 10 AM and I've been making martinis and shooting these photos all morning long?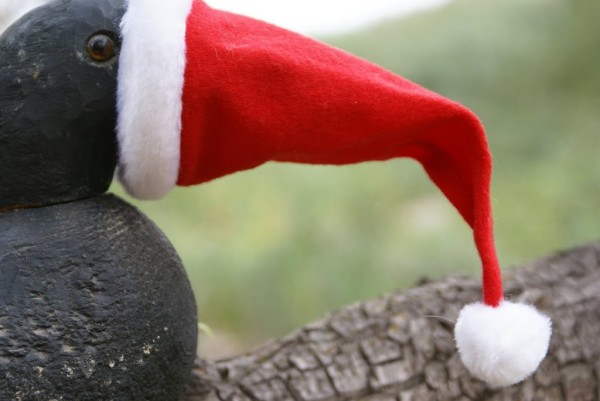 It's gonna be a
great
day!
yOu AhVE oNE tOo.
h
ic