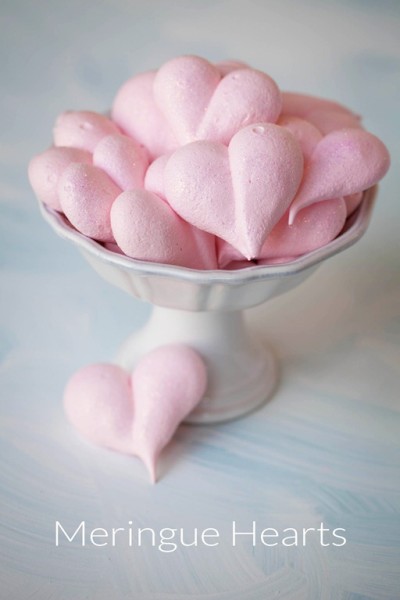 Chocolate might reign supreme as the sweet choice for Valentine's Day but if something lighter tickles your fancy, meringue heart cookies just might make your heart go all aflutter.
Made with ingredients most of us already have on hand in our kitchens, the ingredients are simple: egg whites, cream of tartar, granulated sugar (either 'super fine' or regular), and vanilla. The pink food coloring for tinting the meringue is optional but soft pink hearts are the language of love on this day and whisper, "Will you be my Valentine?"
Meringue cookies are fast to whip up and easy to form whether the meringue is dropped by teaspoons onto cookie sheets to resemble chocolate kisses, or, as I've done, by piping the meringue through a 1/2 inch plain, round cake decorating tip placed in a pastry bag.
Chocolate treats still might be the royal standard to accompany a bouquet of roses but giving your Valentine these delicious, light and airy crisps of vanilla will definitely have your someone special looking at you through rose colored glasses.
Follow the photo tutorial instructions for "Piping the Hearts" after the "Recipe" and "Tips" section.
Let's begin with…


1/2 cup Egg Whites (approx. 3 – 4 large eggs, room temperature)
1/4 teaspoon Cream of Tartar
1 cup Granulated Sugar
1 teaspoon Pure Vanilla Extract
2 drops or more of Food or Cake Decorating Color, of your choice. I chose Americolor's Soft Pink.
In addition to the above ingredients you will need:
3 – 4 baking sheets
parchment baking paper
pastry bag
1/2 inch opening plain, round decorating tip
Disco Dust, rainbow or baby pink for decoration (optional)
Preheat oven to 225 F
Line 3 – 4 baking sheets with parchment paper.
Place eggs whites in a bowl of an electric mixer fitted with a whisk attachment.
Beat on medium speed until egg whites are foamy.
Add cream of tartar and continue beating until stiff peaks form.
Keeping the mixer on medium speed, begin adding sugar one tablespoon
at a time, waiting thirty seconds between sugar additions.
With all sugar added, beat meringue on medium-high for an additional eight minutes to
dissolve any remaining granulated sugar. Scrape down sides of bowl.
With the mixer on low, stir vanilla into beaten meringue to incorporate.
Add food or cake decorating coloring a drop at a time for desired tint.
Scrape the bowl. The meringue is ready for the pastry bag.
Place a plain, round decorating tip that has an opening of approximately
1/2 inch in the pastry bag. Fill the bag with meringue mixture.
See the sections, TIPS and PIPING THE HEARTS photos for piping and decorating instructions. Pipe meringue onto paper lined baking sheets, spacing 2 inches apart. The meringue will not spread when baked.
Bake 1 hour at 225 F. Turn off oven and let the meringue hearts cool completely with the oven door shut.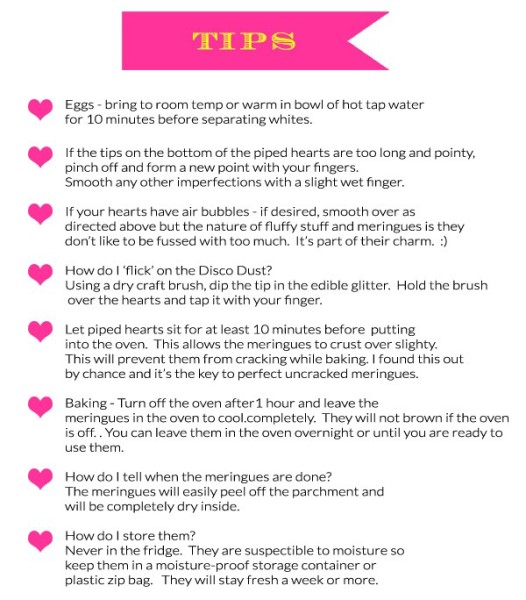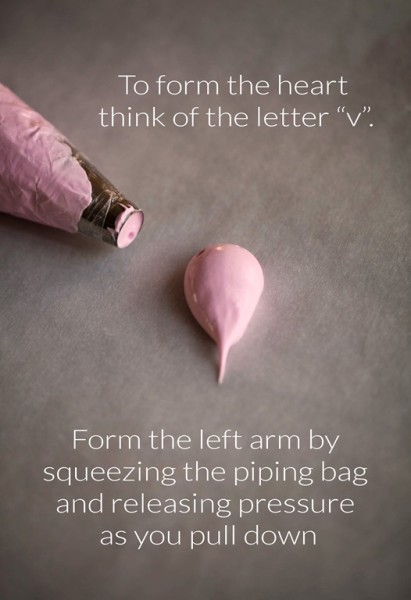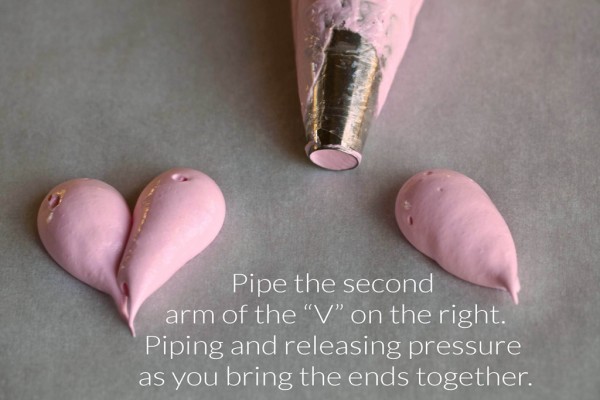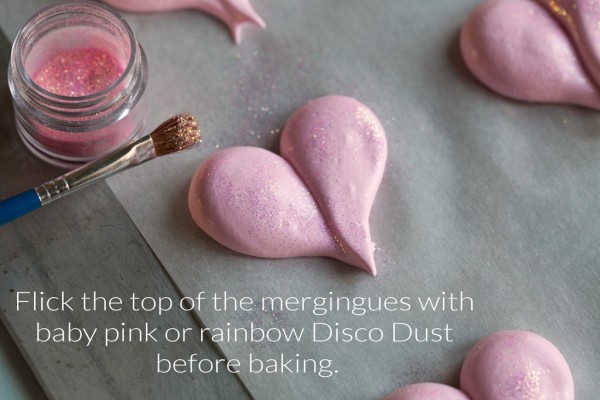 Disco Dust is edible decorative "glitter" made from gelatin and is available in cake decorating stores and online.
Ready to bake.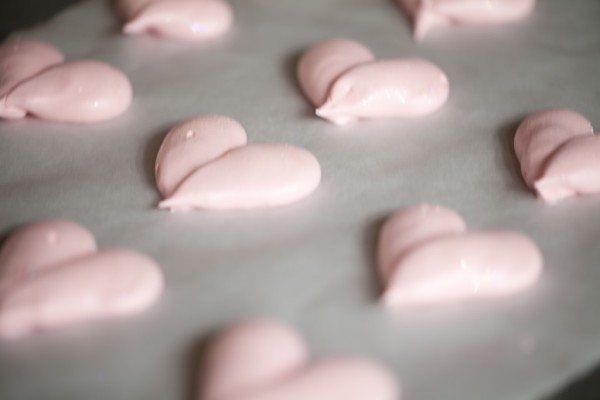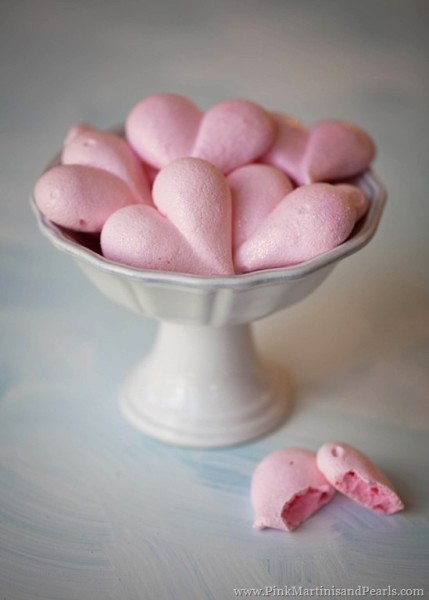 Bet your Valentine can't eat just one… or two!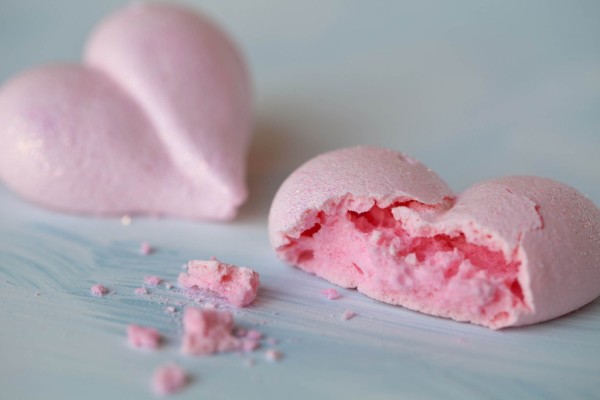 Have a sweet Valentine's Day.