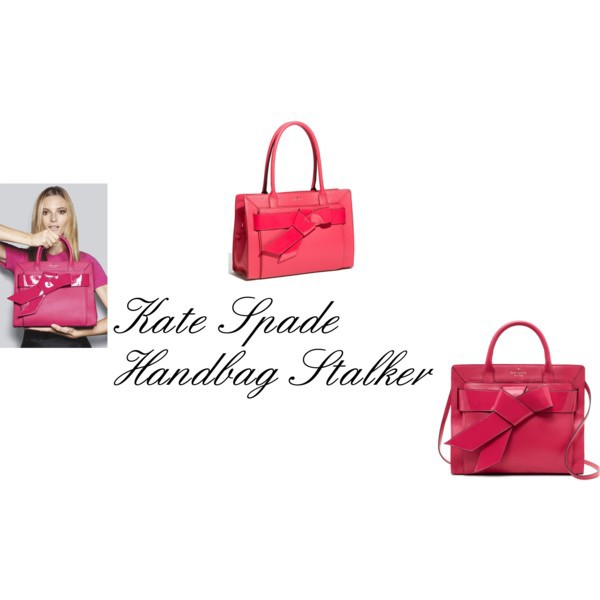 That's been me this past week.
I confess to falling in love with Kate Spade's "Bow Valley" bag when we first locked eyes this past Sunday in Fashion Island in Newport. Nordstrom's being my first stop, I obsessed the rest of the day over this soft, buttery leather bag with a shiny patent half bow.
The one thing I was obsessing about was the cost. Ugh.
This is when I became a stalker. I saw the black version was on sale at KateSpade.com so I thought the pink must have been an exclusive to Nordstrom. I stalked the Nordstrom site online. Morning. Night. And finally I found it had been reduced 33%!
I quickly made my purchases (I'm seeing which one I like since the store only had the smaller bag).
Which one do you like? The smaller, more prim bag or the shoulder tote?
Decisions. Decisions.
Also Kate Spade's Spring 2012 hit today. Very mod and very pink. Love!
This is also my first attempt at Polyvore. Be kind. lol!