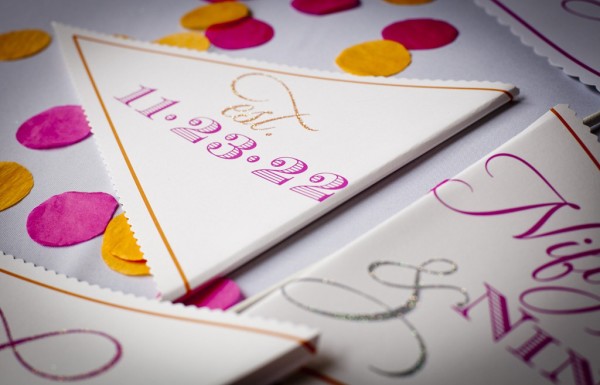 If you've been following the progression of birthday planning posts I've written, you'd know this past weekend was the big "Jeanapalooza Birthday Extravaganza" for my mother-in-law's ninetieth birthday hosted at our home.
Balloons and birthday pennants greeted the birthday girl and forty-three guests as they walked through the front door.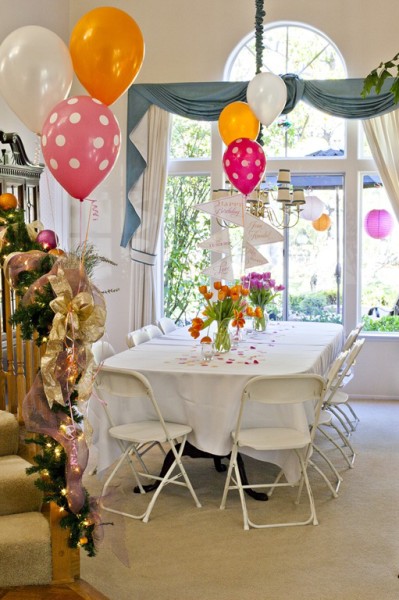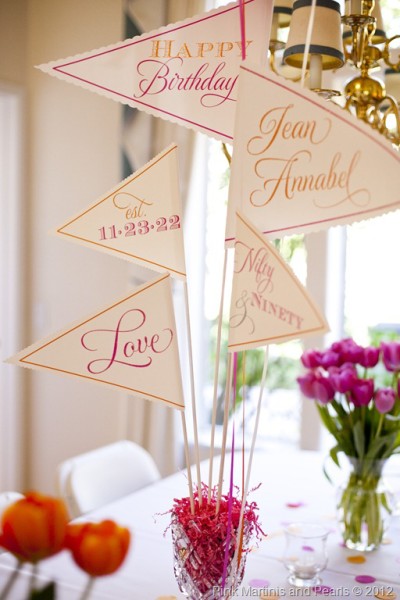 The buffet held the birthday cake and party favors of custom m&m's, foil wrapped peppermint patties and cookies.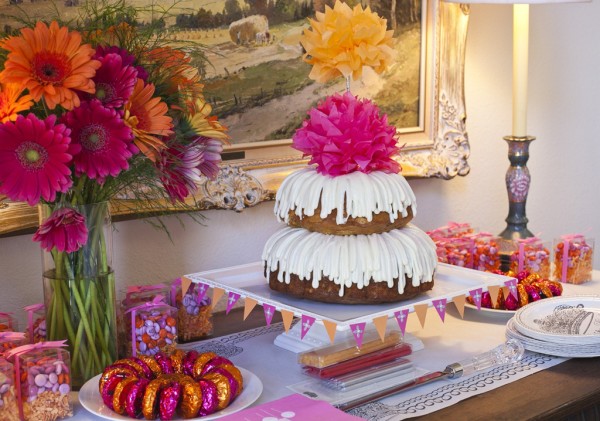 There is a cake store that only makes Bundt cakes, if you can believe that, called Nothing Bundt Cakes. A couple weeks ago I bought a mini twelve pack that was equivalent to a dozen cupcakes in all the flavors available. I gave them to Jean to sample with her friends so she could decide on which flavors she liked. They were so delicious I decided to buy her two top favorites in a ten inch and an eight inch and stack them together. I made the poofs out of tissue paper and thread them through a wooden skewer I wrapped in glittered silver tape that does not flake off, found at Paper Source.
I also made the pennant border for the cake plate with card stock, little glittery stickers with pearls and silver cord, all from Paper Source.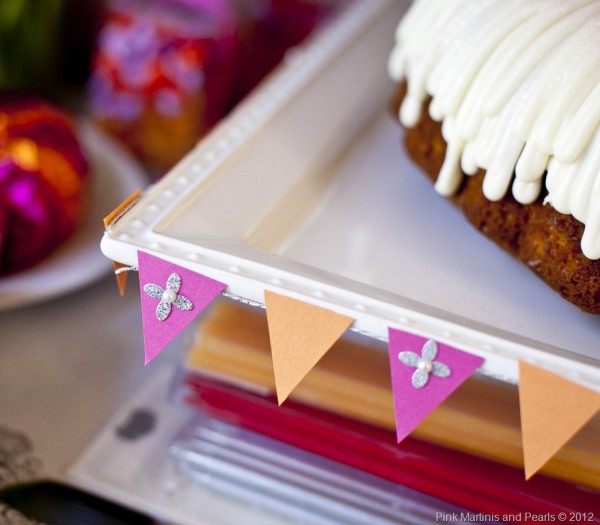 Cookie party favors made very late the night before the party. Even my brother-in-law, Randy, got in the spirit and piped on some icing dots.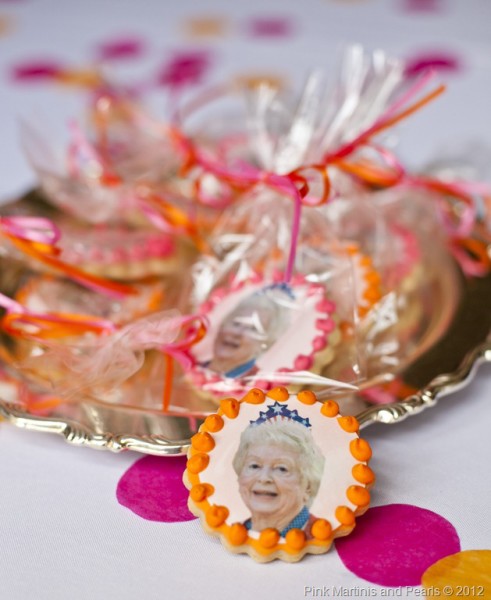 Remember the m&m's favors I posted about? Here they are again.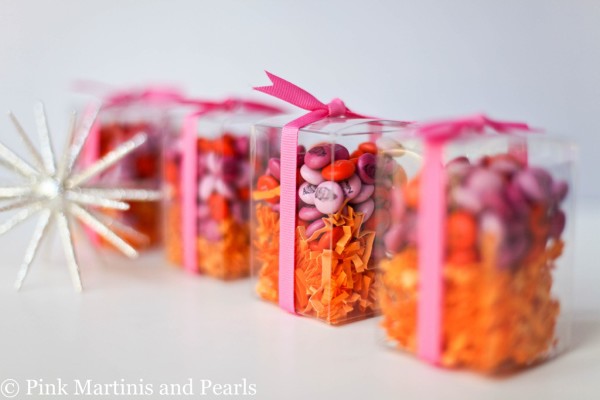 A mixture of pink and orange tulips ready to be arranged with pink and orange tissue paper confetti. I made the confetti 1 1/2 inches in diameter using a cookie cutter as a template. I found the best method was to trace a circle on top of layers of tissue papers and to cut them by hand.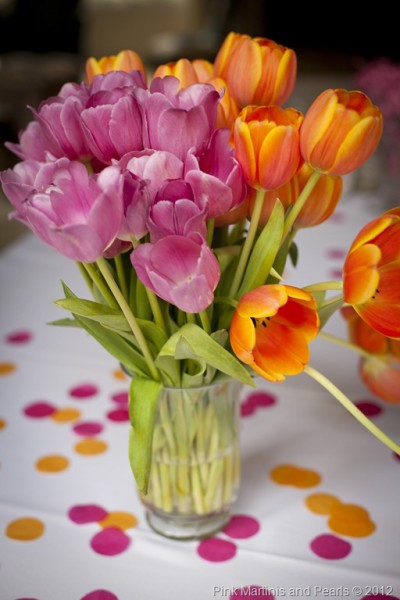 A birthday lunch.
A vintage cake plate held a stack of paper plates that resembled a cake.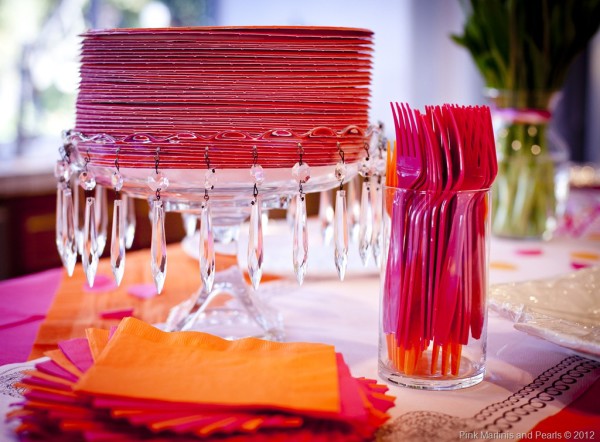 The birthday girl's youngest son, Rob and eldest son, Randy deep in discussion over the guest list.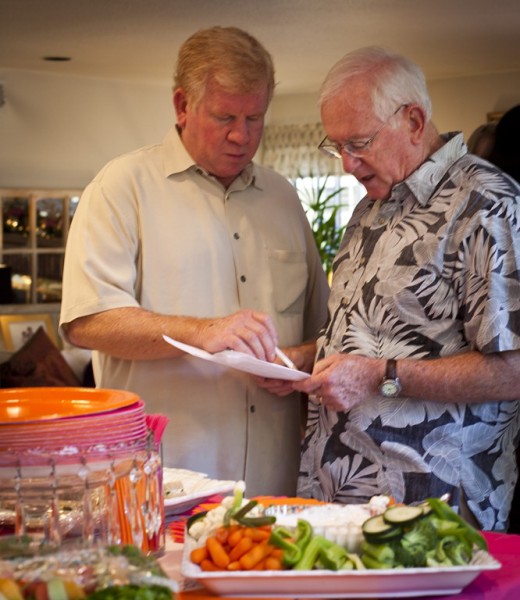 The social butterfly finally made it to the lunch buffet of tea sandwiches, mini croissant sandwiches, fresh fruit on mini skewers, crudités and asparagus tips wrapped in puffy pastry with herbed cream cheese.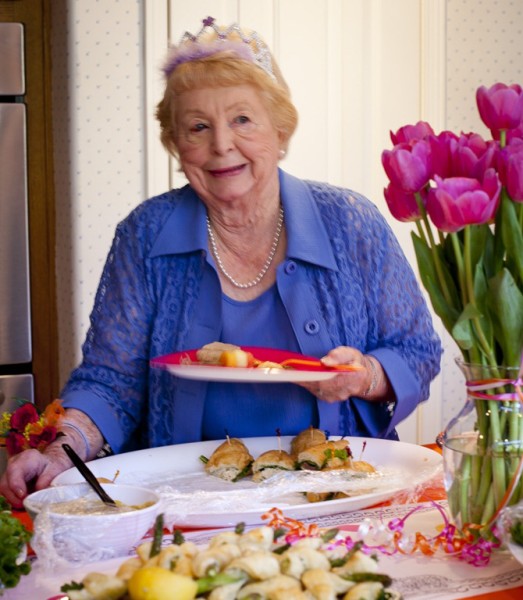 The weather was sunny and warm. Absolutely beautiful and perfect for a party.
The two without a 'stache are mine. One is their cousin. Can you tell which one?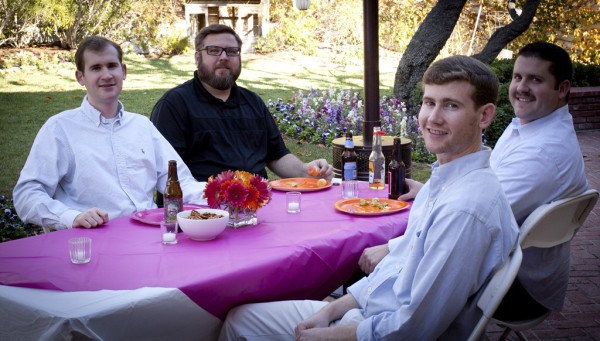 Jean's grandson, Scott and his lovely wife, Lela.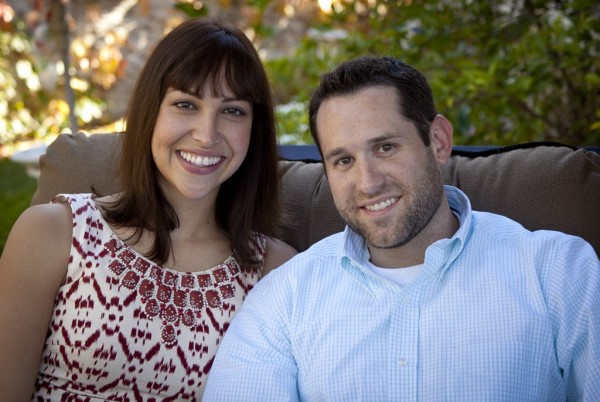 The birthday toast. Crème de Mure, which is a sweet, blackberry liqueur topped with champagne garnished with a blackberry were served to guests on silver trays.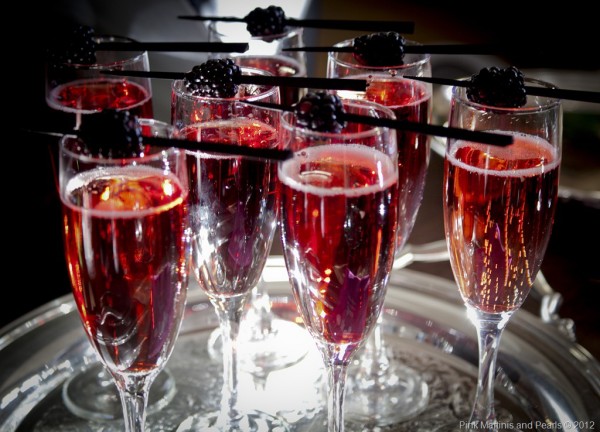 The birthday girl had the best view in the house of all those who came to wish her the best. Each of her three sons lead everyone in the toast.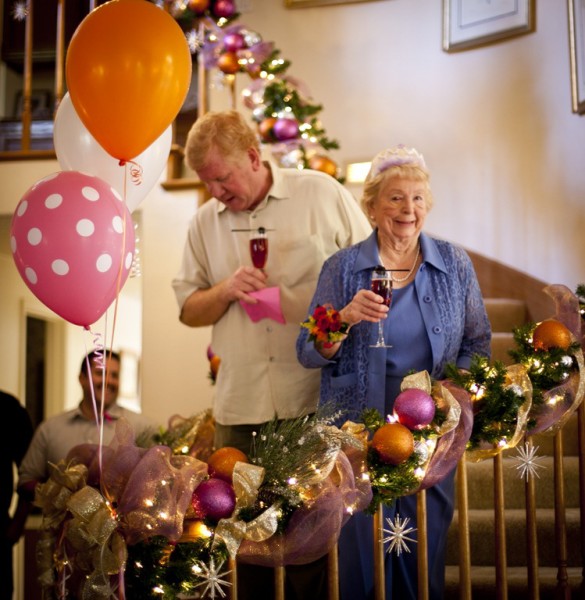 The birthday girl's brother, Jack.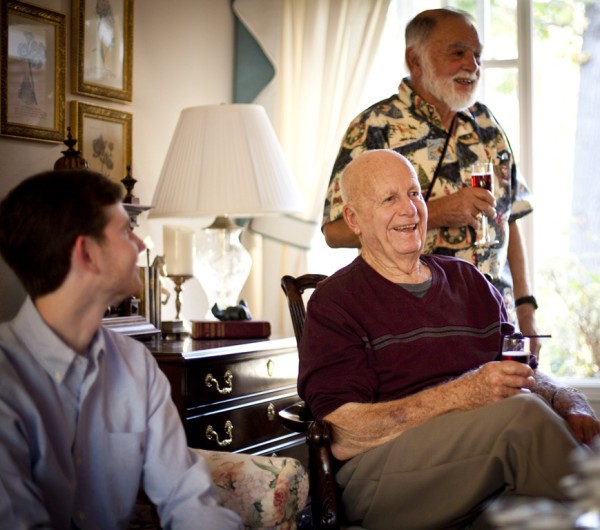 Cake time!
Making a birthday wish with her middle son, Russ.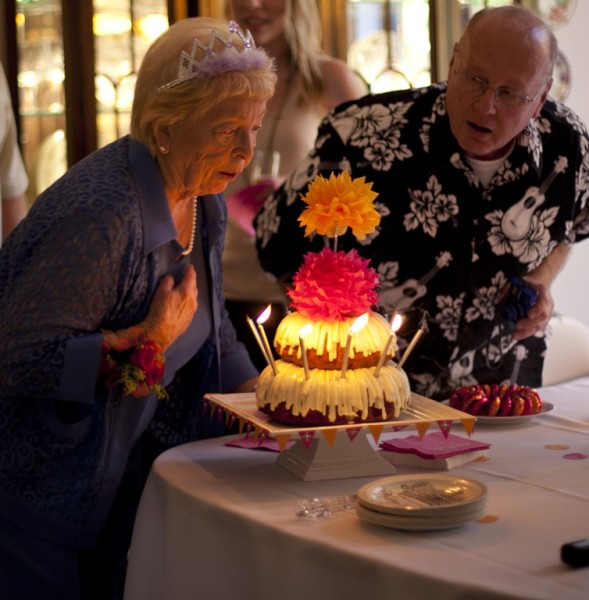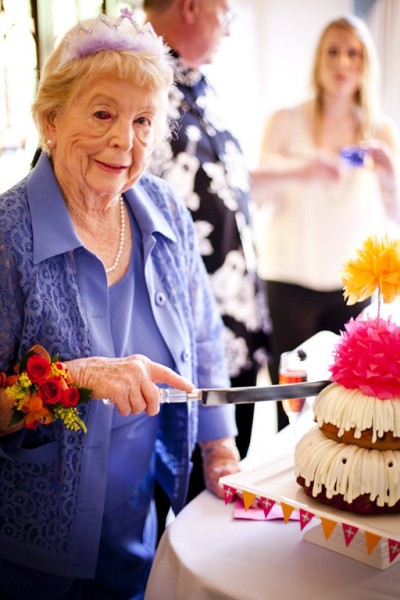 Our inscribed Waterford cake knife was used at our wedding twenty-nine years ago!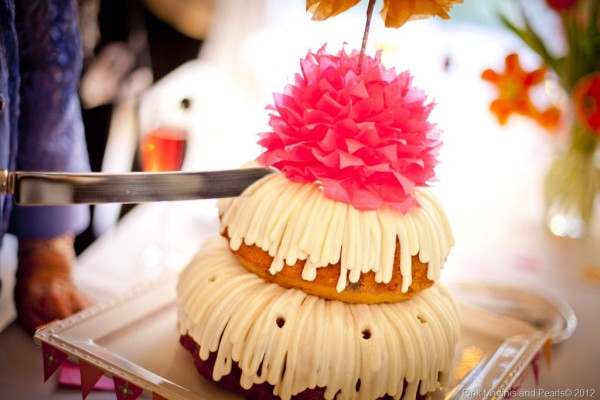 Eight grandchildren, four grandchildren-in-law, one very proud grandmother.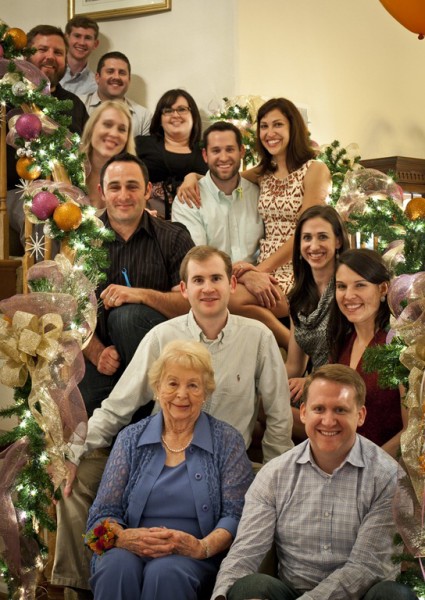 The perfect ending to a most perfect palooza.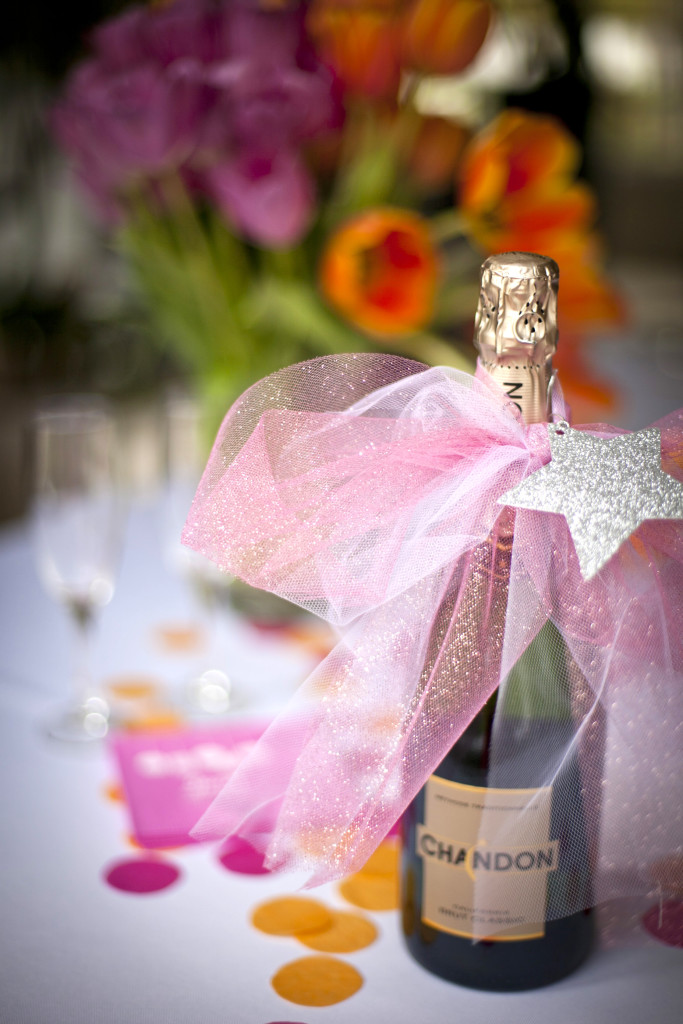 I hope you enjoyed the party. Thank you for dropping by today.
Related Posts:
Planning A Palooza (Custom m&m's)
Packaging Palooza Party Favors
Party Prep Weekend (Custom Party Napkins)
Pink and Orange Foil Wrapped Peppermint Patties