When I saw these cute mini martini glasses I had to have them!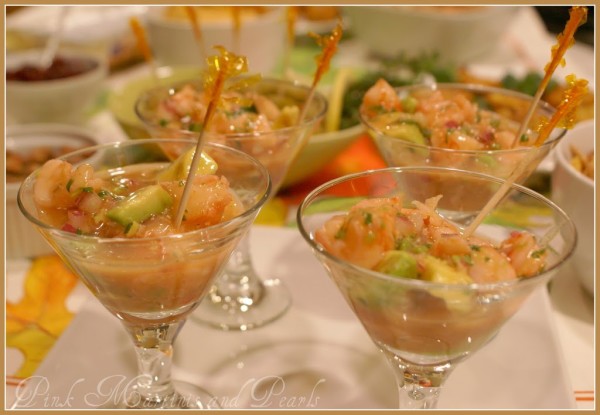 Inspired by their size I thought they would be perfect for the Mexican Shrimp Cocktail Appetizer I made this past weekend for a get together with very special friends.
The recipe is easy and so good with chunks of avocado mixed with the shrimp and savory spicy flavors in every bite.
It starts out with cooked peeled and deveined shrimp.
I roasted mine tossed with EVOO, salt and pepper in one layer on a baking sheet at 400 degrees for 8 minutes. Thank you, Ina.
Once you've roasted shrimp this way you will never poach it again, I promise you.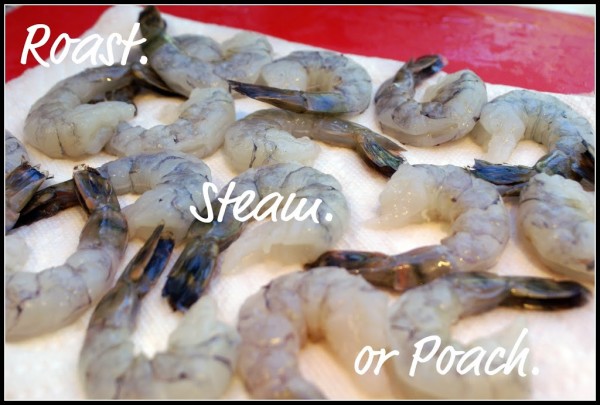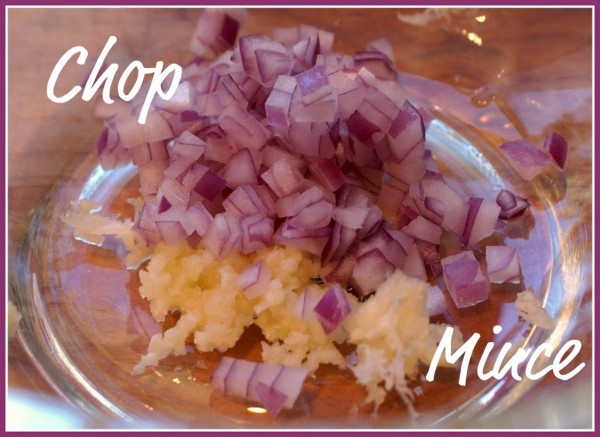 Mexican Shrimp Cocktail
~ makes 10 small appetizers, double recipe for a first course.
1 lb. cooked shrimp, peeled and deveined
1 1/2 tsp. crushed garlic
1/4 c. finely chopped red onion
1/8 c. fresh cilantro, chopped
3/4 c. Calmato or tomato juice variety
1/8 c. ketchup
1/8 c. fresh lime juice
Tabasco or other hot pepper sauce to taste (1/2 tsp. to 1 tsp.)
1/8 c. prepared horseradish sauce*
1 ripe avocado, chopped
~ Place the chopped shrimp in a medium bowl. Add the red onion, garlic and cilantro. Mix in the tomato juice, ketchup, lime juice, hot pepper sauce and horseradish. Gently stir in avocado. Cover and refrigerate 2-3 hours. Spoon into mini martini glasses or small cups. Use a party pick to spear the shrimp and avocado pieces. Best made the day of the party.
* Omitting the horseradish will give the mixture a more red color. Adding the horseradish gives the mixture a pinker hue. If you are going to omit the horseradish for whatever reason, I recommend adding more lime or lemon juice and Tabasco.
Recipe found on All Recipes.com by Sarah Zeigler
Mini Martini Glasses ~ Pier 1