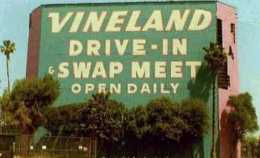 I have the best memories of summers at the drive-in theater in San Gabriel on Valley Blvd. My cousins and I would lay in the back of our station wagon munching on popcorn in brown paper bags brought from home while washing it down with 7-Up from the slender necked green bottles. James Bond with all his suave and sexy moves loomed larger than life on the screen. I fell hard and fast for Sean Connery and knew that's how I wanted to be kissed someday especially by Paul McCartney. And the sooner the better.
Many kisses later, not by Paul but still loving Sean, I get the bug to go to a drive-in during the summer. None exist around here and since I never took my kids when they were small to experience and gain appreciation for how it was done' back in the day' I'm sure being parked behind a Suburban or Hummer without surround sound wouldn't seem like a good time. Car heights in the 60's were created equal. It didn't matter who you were parked behind. I'm not even sure I'd like it now unless I was being kissed Connery-style and then, of course, it wouldn't matter if I could see the screen or not.
The outdoor venue of the big screen movie night continues to gain popularity. We hosted one in our backyard for the high school's marching band a couple summers ago complete with a popcorn machine and concessions stand.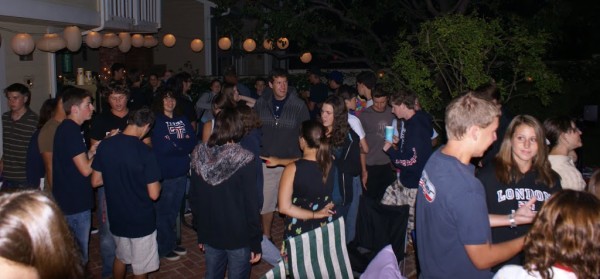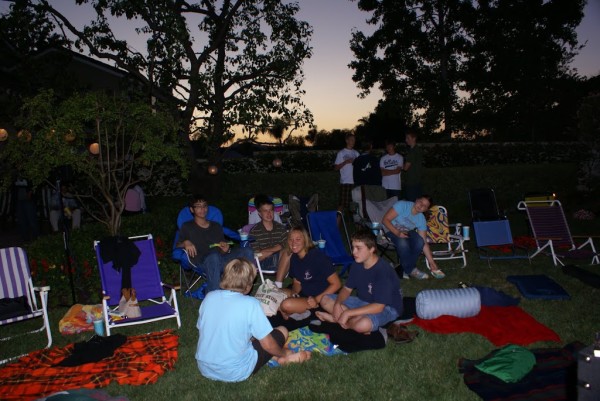 Even our little community has Friday Night at The Movies and the OC Performing Arts Center offers something similar.
But I need something unique. Completely 'un-OC'.
I've decided to turn up my nose at my local fare and 'go Hollywood' but only for a short visit.
How about a Saturday night movie at the Hollywood Forever Cemetery?
Dare I say this is on my… bucket list?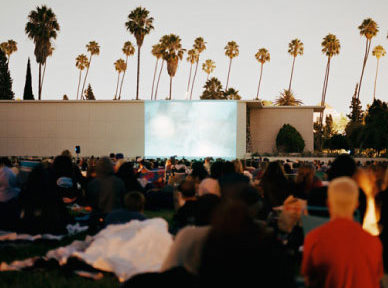 Picnics and alcohol permitted. Blankets and pillows welcome. DJ spinning before and after. Minimal donation of $10. No reservations needed above ground.
I think some of the permanent residents which include Cecil B. DeMille, Jayne Mansfield, Douglas Fairbanks and Tyrone Power would approve.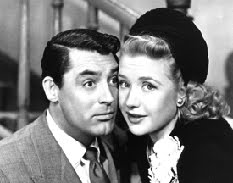 Now showing July 10 ~ Arsenic and Old Lace