Chocolate covered O'reo patties for St. Patty's Day ~
O'Yum!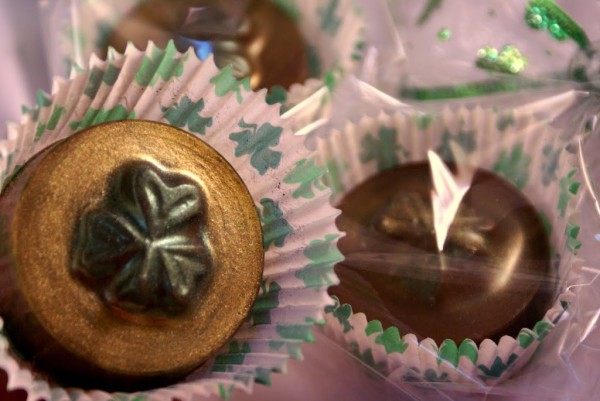 These were made in a mold just for this purpose.
No dripping messes. How genius is that?
I knew I had to get this mold when I saw the shamrock pattern already in place.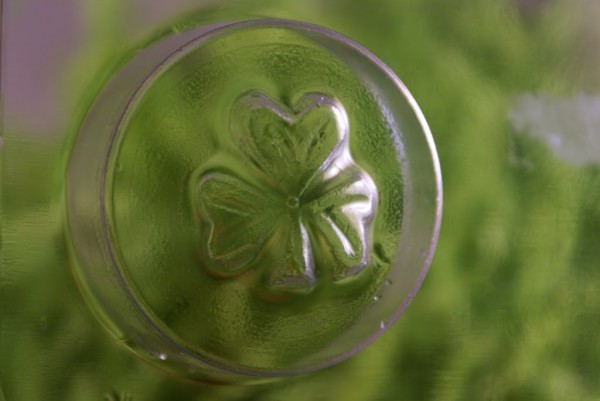 Here's what you do:
Buy a bag of Double Stuff Oreos.
If you buy the cookies a few days before making these, make sure you save enough to actually make your project.
Don't ask me how I know this. 😉
The individual cups were filled 3/4 full with melted chocolate.
Drop in an Oreo.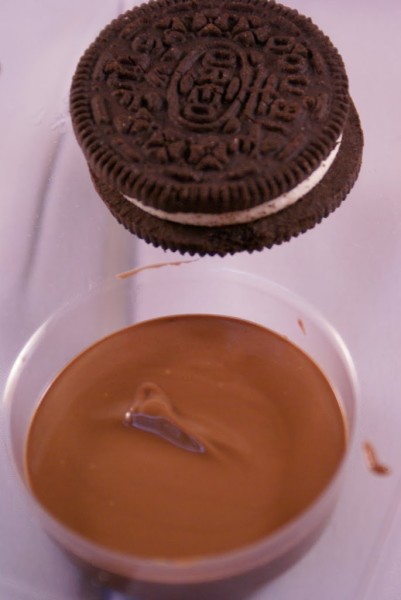 By pushing the cookie down into the chocolate, the chocolate wraps itself over the top and envelops the cookie.
It looked so good I almost dove in after it!
… and that's no blarney!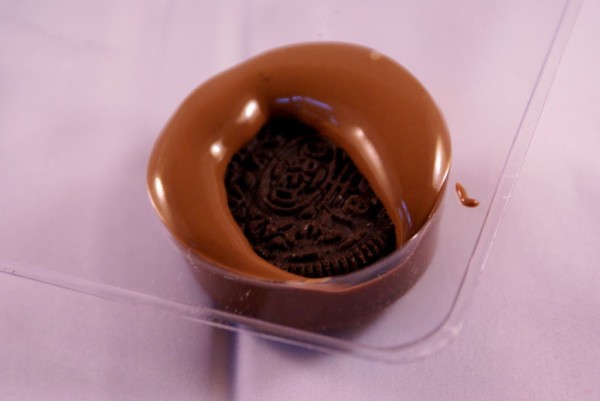 After it sits in the frig about 10 minutes to harden, the mold comes out. Flip it over and the cookie easily releases. Now the fun part ~
I had a rich iridescent mallard green luster dust ready to go. I thought it would be pretty brushed on the shamrock with an over dusting of sparkly gold dust.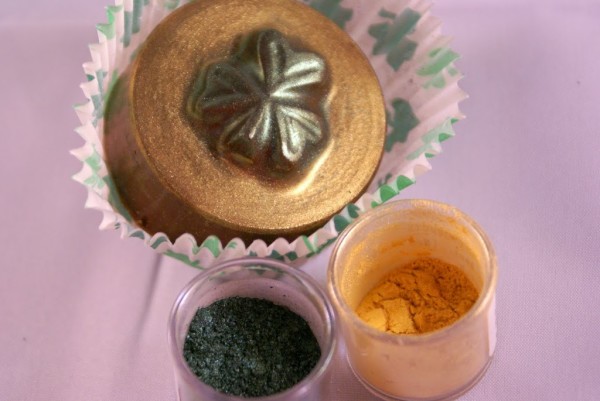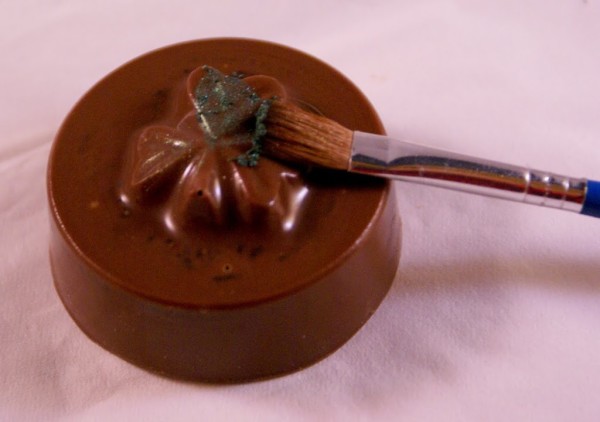 White chocolate made some pretty cookies too.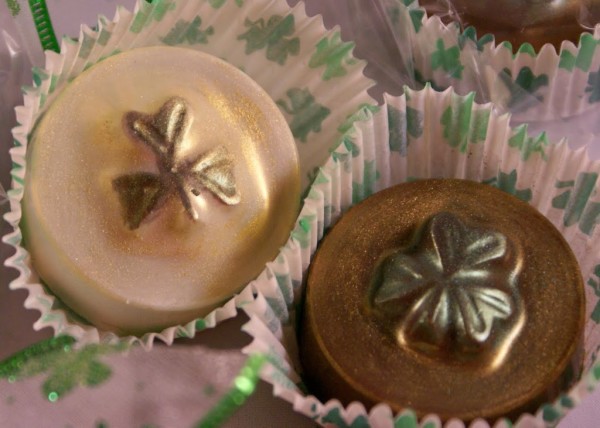 Maybe I should call them Blarney Stones for fun!