I'm waiting for these.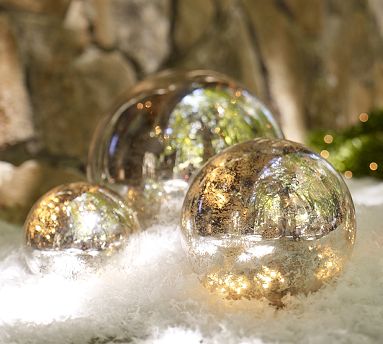 According to the PB sales associates at my local store they weren't even aware these gorgeous globes were being offered this season until I happily educated them. What a pity since I took this to mean they probably won't be displayed as part of the season's change out.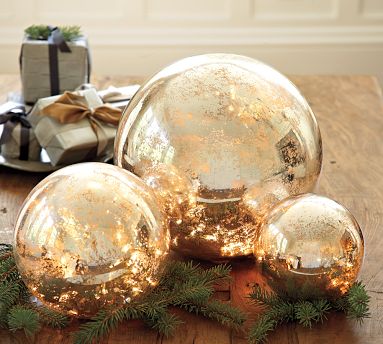 Curious, I returned last week knowing the display elves had completed their holiday magic and they were no where to be found.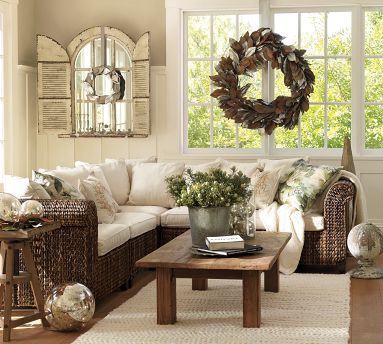 The catalog states they will be shipped Dec. 13 which unfortunately might be too late for me. I think they should be discounted by then, don't you? I wonder what the hold up is?
PB has beautiful mercury glass candle sticks that are tall and spectacular. I did happen to buy a small vase and a cachepot so I didn't leave empty handed but these glowing spheres really said cozy, sparkling holidays to me.
Is there something you are coveting this season?