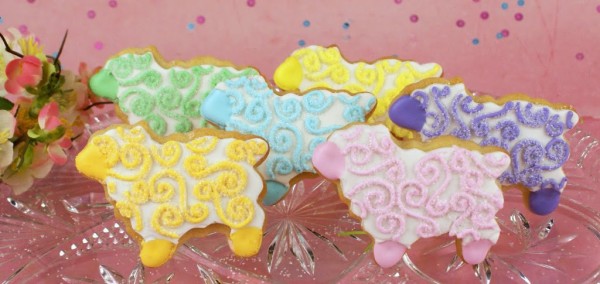 Here's the quick recap ~
Roll the embossing sheet over the rolled out fondant.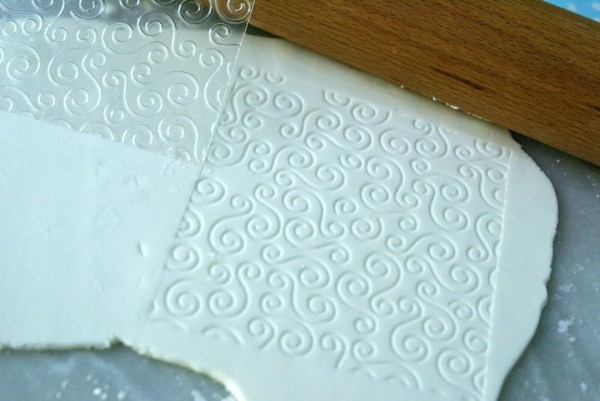 Cut out the cookie shape with the cutter.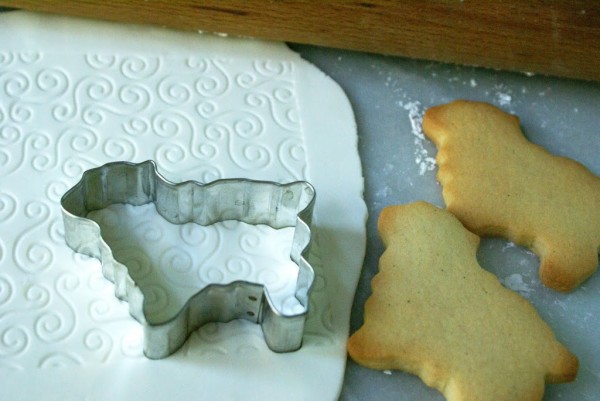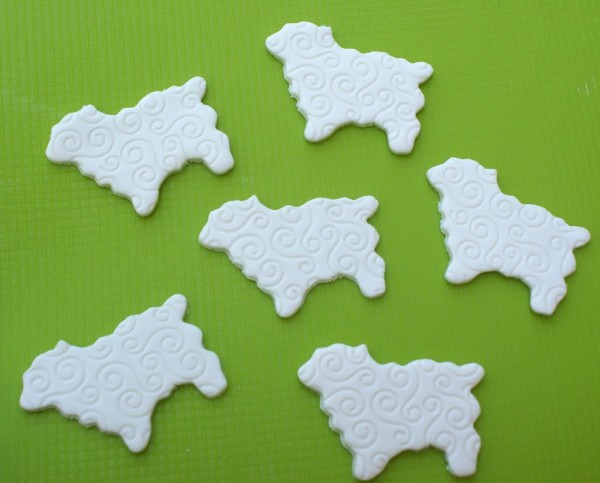 On some of the cookies I wanted to make a colored face so I took a decorating tip and used it as a cutter for the face and legs. It has a natural curve which looks nice.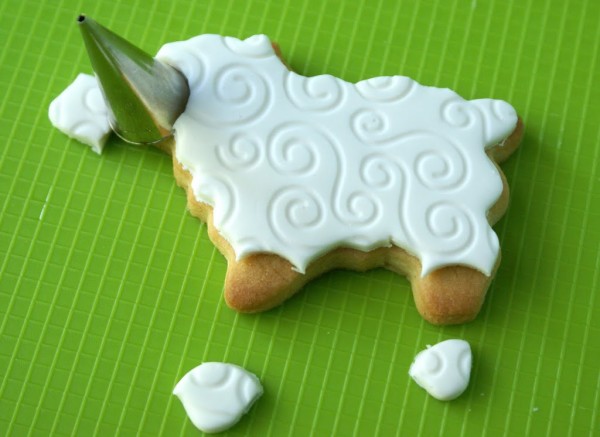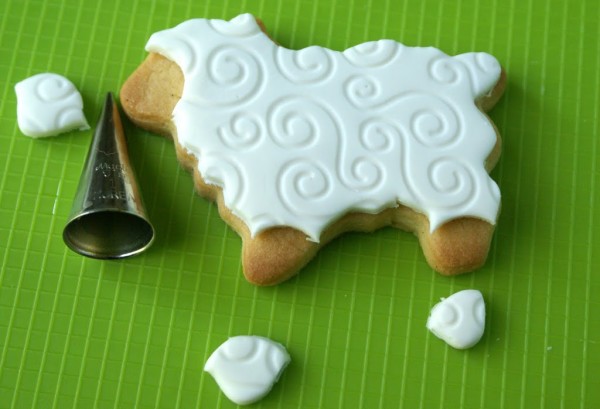 Bond the fondant to the cookie with piping gel.
I used the embossed swirl pattern as a guide to make royal icing swirls using a #2 tip.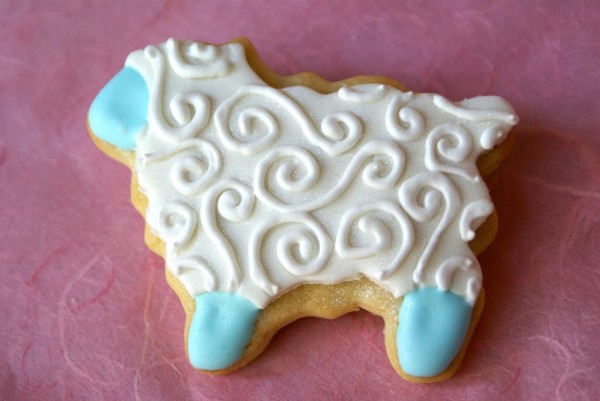 Here's a different color combo that's waiting for a shake of fine sanding sugar.
Little lambs for a baby shower?
Have a sweet day today, blog friends!