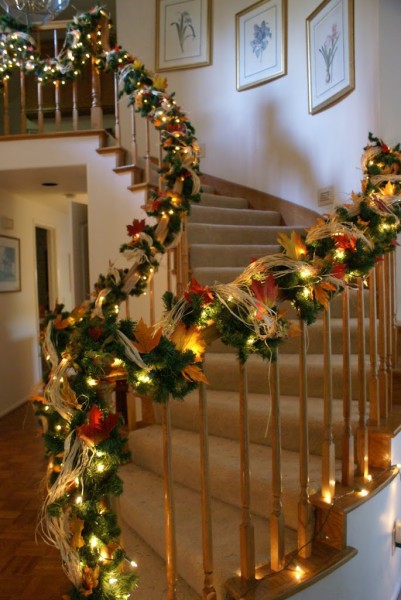 I love my winding staircase and I particularly love it all lit up and decorated for the holidays but it always seems to be a scramble to get it up right after Thanksgiving so we have more time to enjoy it. With both boys making a limited appearance for T-day before they return to school, I rather be enjoying our time together instead of fussing with decorations especially in the other room.Thanks to a friend I saw at the high school's football game last week (that's right, you can't keep a good marching band booster alum away when its the cross town rival game) she gave me a wonderful idea to incorporate my fall decorating into the basics for Christmas ~
I thought her idea was genius!! It was like my own personal V-8 moment.
It makes so much sense.
Here's Julie's tip ~
Put up the green garland on the stairs now and decorate with raffia and colored leaves for Thanksgiving.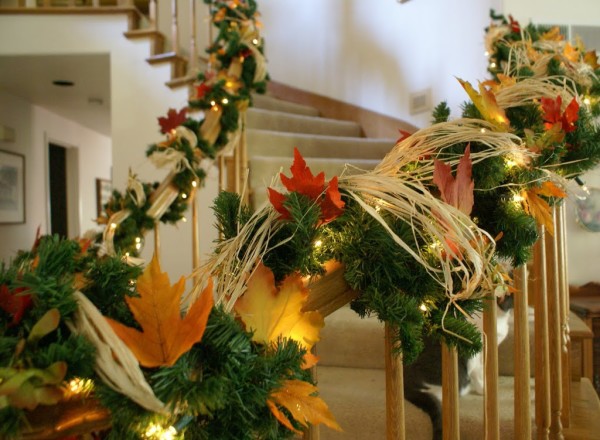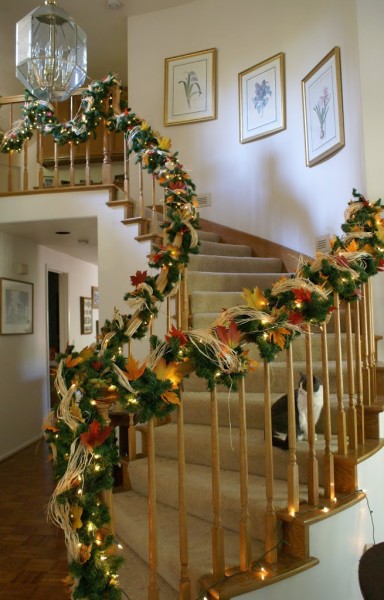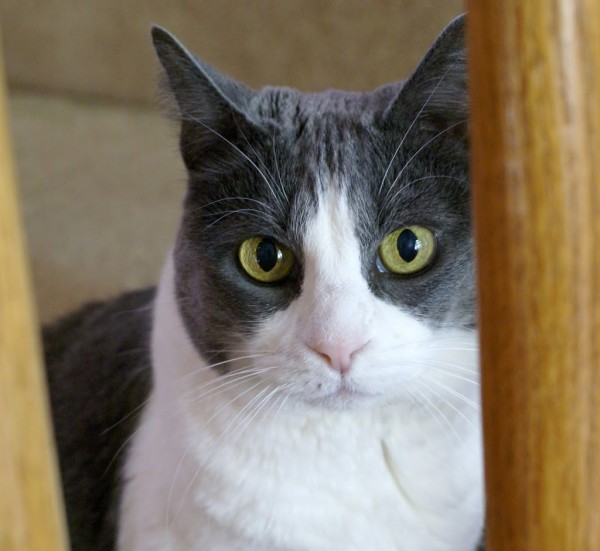 My beautiful, faithful, BBF helper, Violet.
With the most cumbersome task for my Christmas decorating finished we can sparkle for our dinner party this weekend and for the entire Thanksgiving holiday. Then I'll just change out the leaves and raffia with the base structure already in place.
Now it's your turn!
What are your brilliant time-saving decorating ideas?