Feeling incomplete from my mall snafu on Friday and obsessively needing to try on the
Steve Madden shoes with the zipper on the back of the heal,
I went back and made a wrong turn into Williams-Sonoma. I say wrong turn only because I haven't been there for a long time and I went there first and left with 2 heavy bags to cart around with me but it was worth it.
They were doing something I have never seen them do before ~ having non-publicized discounts on many things!
The
"only through this weekend"
kind of promotions.
So here are some of my finds. I hope they are available near you too.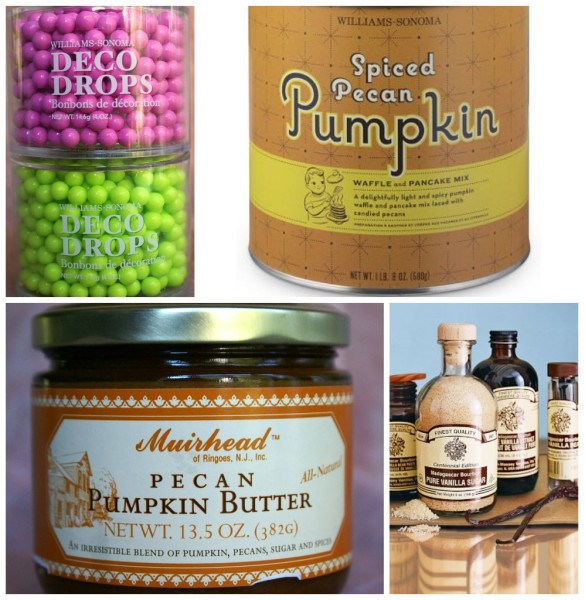 Deco Drops
~
Okay. Not on sale. Pink & green. Dragees on steroids. How could I resist?
Available in stores only.
Spiced Pecan Pumpkin Waffle & Pancake Mix ~
Normally I wouldn't have given a pre-made mix much thought but they were making mini pancakes in the store and they were so good I had two! Beyond delish and smartly pared with the Pecan Pumpkin Butter that was packed with flavor… definitely an 'OMG/eye roll' moment. I bought 2 of each. I'm thinking for the Walton family breakfasts during the holidays we all look forward to.
"Good morning John Boy(s), look what your mama has made for you"!
Normally ~ $14.95/ea. Set of 2 special ~ $12.00/ea. Saved ~ $5.90
Discount available in stores only.
Pecan Pumpkin Butter ~
Stock up it's seasonal, is all I can say. Can you imagine muffins made with this and then spread with it too? On the pancakes it was incredible. The very nice sales person at WS wrapped one for me in a cello bag and tied it with ribbon. I gave it to my MIL last night after we took her to dinner for Thai. She had just returned from seeing the touring production of South Pacific and I thought this would be a nice surprise to finish her day.
I think she thought it was too. 🙂

Normally ~ $9.95/ea.
Set of 2 special ~ $8.00/ea.
Saved ~ $3.90
Discount available in stores and on the website
Nielson-Massey Vanilla ~
Call me a vanilla snob, but is there really any other kind?
4 oz. Normally ~ $10.00 Special ~ $8.50 Saved ~ $1.50
Discount available in stores only.
One more thing…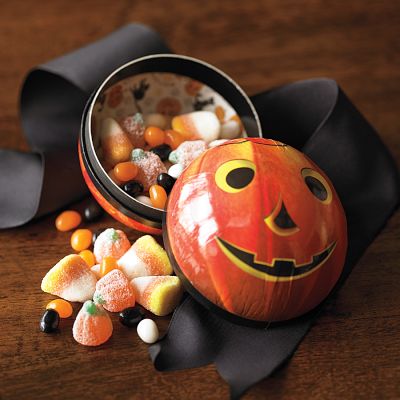 I am strangely attracted to these slightly creepy grinning paper mache pumpkins and am using them for a project which I will post about this week.
Normally ~ $14.95 Now ~ $10.99
Discount available in stores and on the website.
Note: Yes, I know WS isn't the most cost effective place to shop but they did have these unique items and holidays always provide an excuse to splurge. I also used to work there in the South Coast Plaza store when I first was married and relocated to OC. This was while I was waiting for a job in advertising to open up which it did a few months later. I was a Media Director until I was became pregnant with son1 and then became a SAHM. Little tidbit there. I don't know why. I think it's the fall weather today. It tends to make me retrospective and think about all that has passed.