I'm headed to a silent auction this weekend for my son's fraternity.  They're hosting "Parent's Weekend" (translation – fundraiser, where the parents bring the funds).  It will be very nice. There's a BBQ at "the house" on Friday (I saw photos of the house.  Assorted bed sheets adorn the windows.  I am choosing to avert my eyes and focus on the love).  The boys have also organized winery tours via a chartered bus for Saturday followed by dinner at a local hotel with a silent auction.  I can't wait!  What a terrific Mother's Day weekend!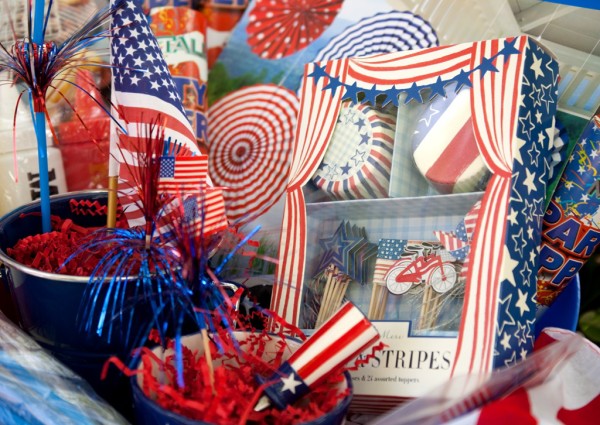 We're donating two baskets for the auction.  One was easy to come up with – I'm featuring some of the Vera Bradley items from the VB event I attended – a tote bag, ID holder and lanyard all in Doodle Daisy and a "cheaters" glass case in a complimentary pattern.  I then included a few other items – the philosophy travel set, the philosophy Cocktail Party set (senorita margarita 3-in-1 bubbly fun and melon daiquiri lip gloss) and the cutest roll-able wide-brim visor I found at Nordstrom.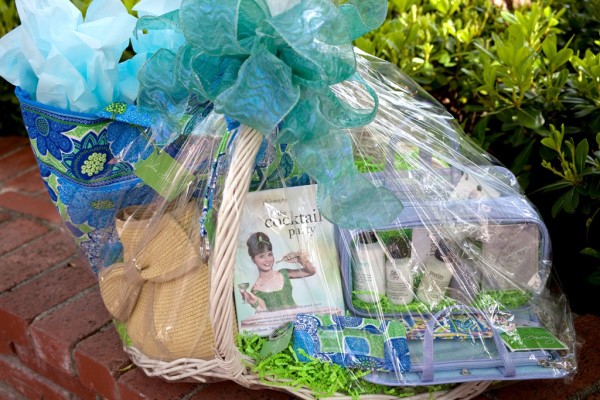 Below is a close-up of the bow detail which does double duty as an adjustable velcro closure.  It comes in the prettiest colors of pink, green, blue, black, and natural, which I thought would be the safe choice for a gift.
The visor is very similar to the Kate Spade Visor which Nordstrom also carries but comparing the $28 price tag to the $78 Kate tag made it an easy decision.  Truth be told, I liked the feel better of the Nordstrom visor over the Kate Spade.  If you like contrasting trim and a stiffer brim, then the you'll like KS's with the black trim.  So cute.
Any ideas of what to name this basket?  I need your creativity!!
One thought was, "A Mom's Get-Away" since it's Mother's day weekend and this is clearly intended for a mom attending the event.  Everything can fit into the tote and is travel friendly and ready to go but I think you'll be more creative.
For the second basket, I thought a summer party theme would be especially fun and it doesn't get more colorful and festive than the 4th of July!  The winner will have extra enticements to host a party with all the goodies to fan the flames of party planning creativity.
It all started when I saw the sliders press and grilled basket on sale at Sur la Table.  I then thought it would be nice to add our recipe for The Best BBQ Burgers Ever! and it went from there… a fireworks melamine platter to hold the burgers, burger baskets and liners, condiment squeeze bottles, patriotic ceramic dip bowl and spreader, utensil pail, festive straws and picks (for burgers bun tops or fruit pieces), napkins, Meri Meri 4th of July cupcake kit, party poppers, paper fan decorations, a pinwheel (for the lawn or to be placed near the entrance to the party) and a blue drink tub to hold it all.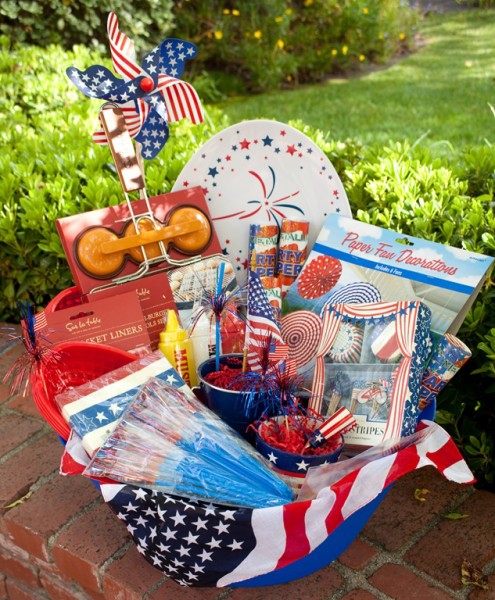 Because I am a known party supply hoarder, I used a few of my own picks and a straw that are the same as the ones packaged to add a little decoration sparkle in the presentation.  I found the fireworks straws and picks at Pier One.
I didn't know if July 4th decorations would be out yet in May but there they were -  all star-spangled and waiting for the grill to be fired up!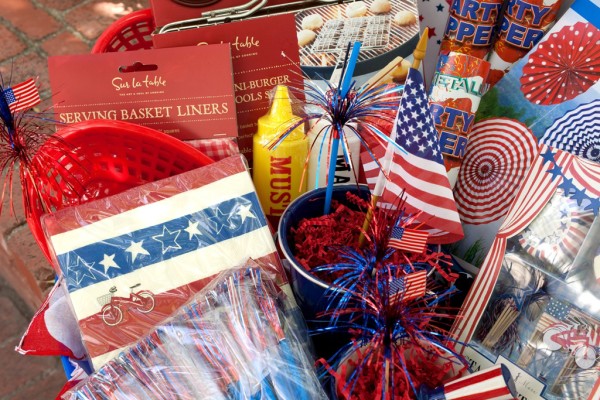 Now on to finishing the frat cookies.  You didn't think I could visit my college boy without bringing cookies, did you?  I didn't think so.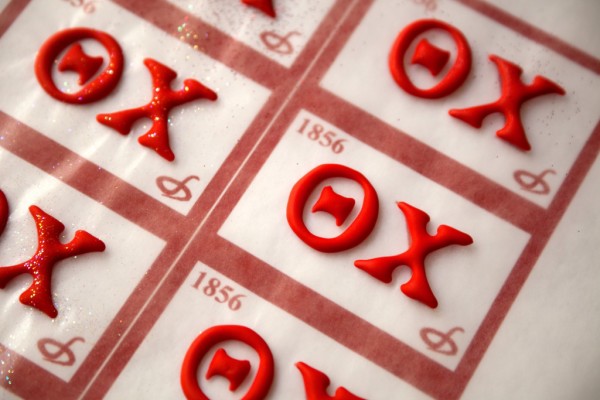 BTW, If were a Tweeter I'd tweet about today's Kate Spade obsession that I found last night –
Taking Donations.  Just kidding  -  I think. 
I'd be in really big trouble if this came in pink!
Have a delicious day!
Update:  Thanks to CJ for her marvelous input of 'Patriotic Party".  The 4th of July basket will be…
"Patriotic Party BBQ Extravaganza"
I'm calling the Vera Bradley basket…
"Mama's Got A Brand New Bag… and she's going on vacation"
Silly but fun.