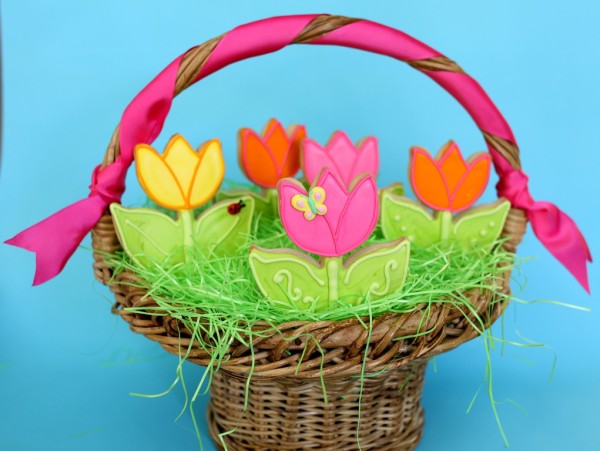 The weekend was perfect here in sunny SoCal and the flowers were making their seasonal debut, especially in my kitchen.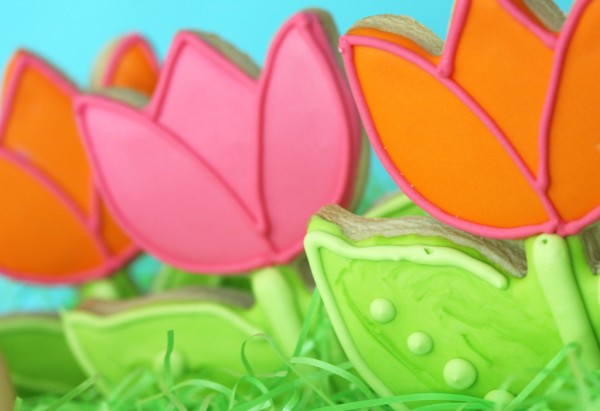 Butterflies were visiting.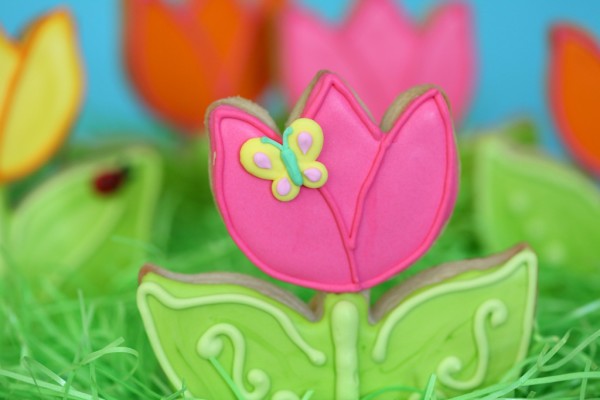 And ladybugs too.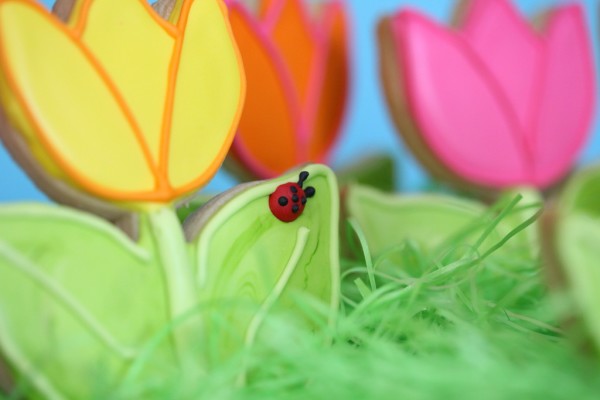 Getting ready for springtime baskets of nature's smiles.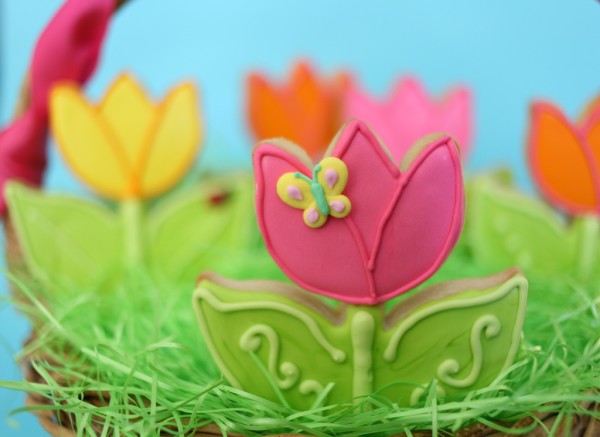 I can hardly wait until our real garden is as colorful.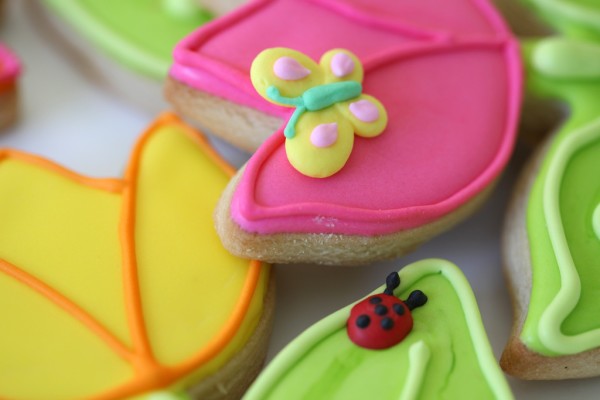 With gentle friends fluttering and buzzing about.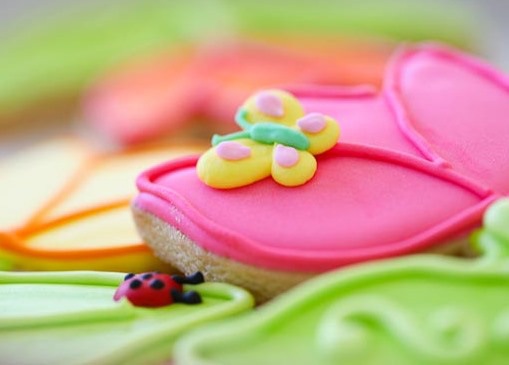 Spring. Officially 8 days and counting.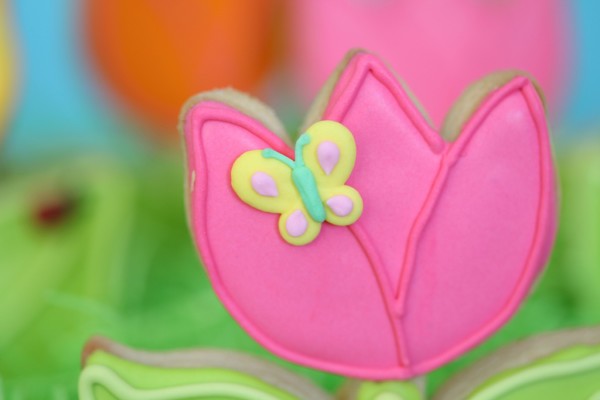 Have a sweet, colorful week.
Colors used:
Americolor – deep pink, electric green, yellow
Wilton – orange
A special thank you to Susan of Susan Keller Photography for allowing me to use her super-duper 35mm and 100mm macro lenses and giving me invaluable instruction along the way. I had so much fun!