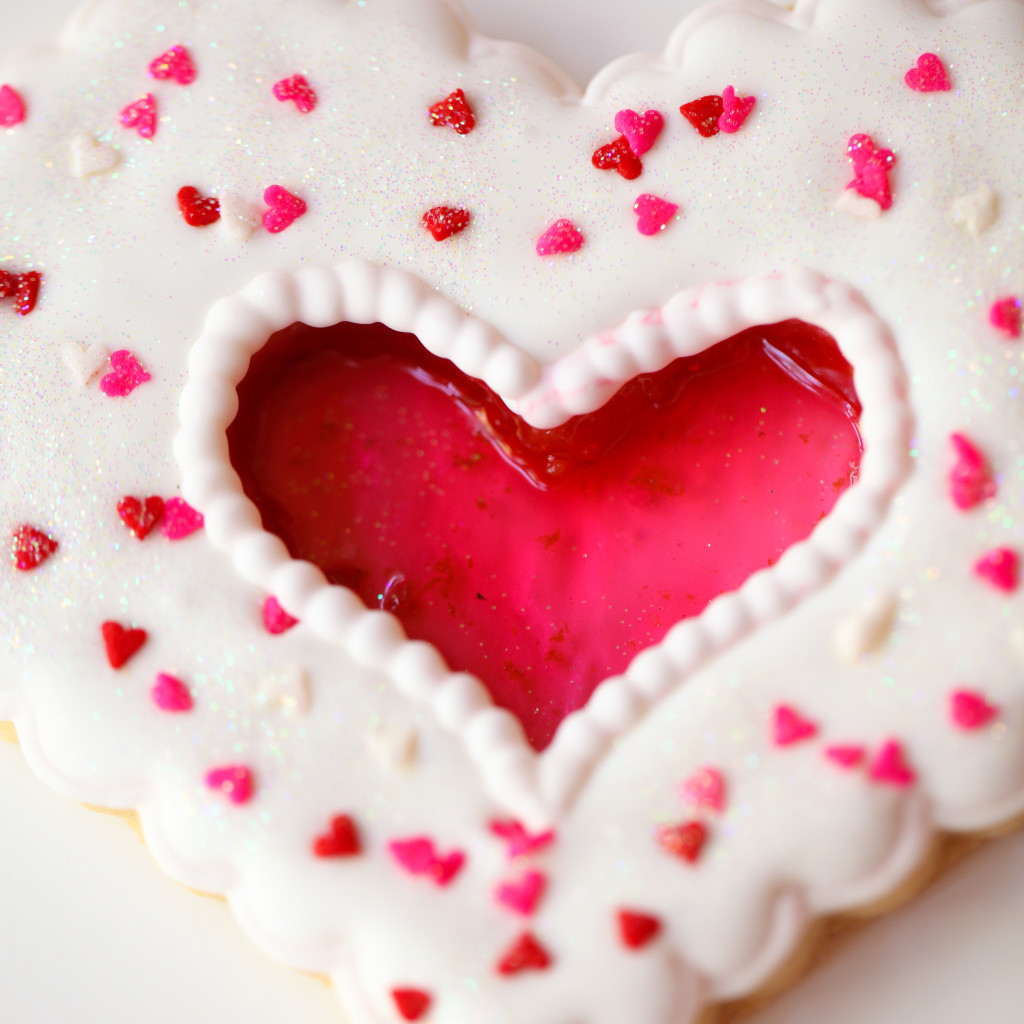 That's what I call these cookies that have a melted hard candy center. I make them every year but this time I'm going to show you how to make them too.
You'll need cinnamon candies or red lollipops or Life Savors.
Any hard candy that is red.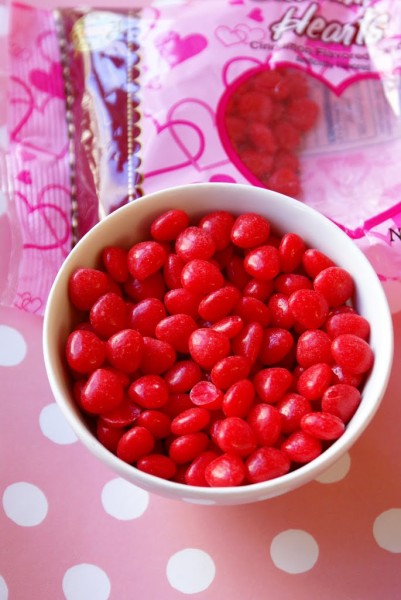 Pulverize the candy to a powder.
I use my Cuisinart Mini Mate Chopper. It does a fabulous job in a few pulses.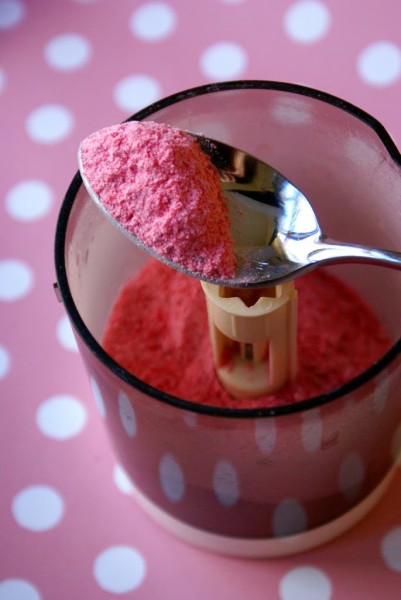 Spoon the candy powder into a cutout space you've made in your cookie from a smaller heart.
My cookie recipe
bakes at 375 which is hot enough to melt the candy during baking time. I specifically don't use a lower temp. convection setting to bake them. The temperature has to be hot enough to get the job done before the cookies burn.
I use a Silpat baking sheet liner so the cookie comes right off.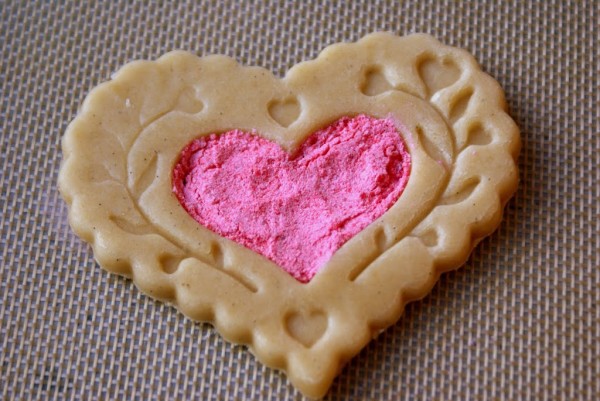 Glass Heart Cookies.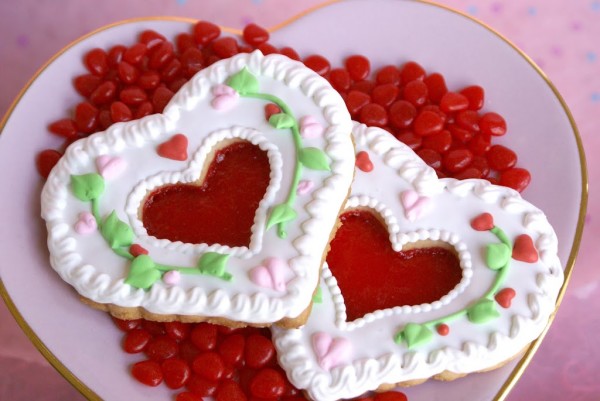 Enjoy! 🙂