I had so much fun coming up with a creative idea for the presentation of family memberships for our local zoo for a give-away. The business who sponsored the give-away asked me to come up with something that would coordinate with such a nifty gift.My project began with this…
…membership certificates in a paper scroll.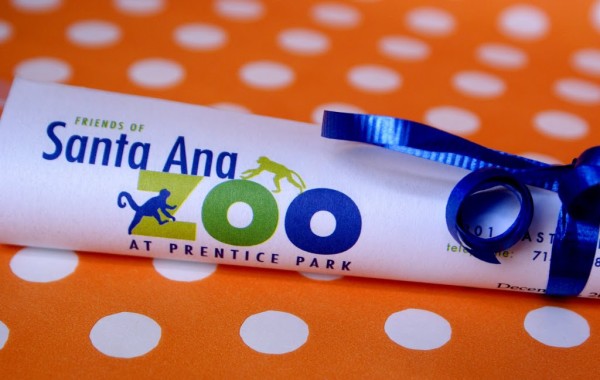 The presentation possibilities were endless but you know me……
'cookies must be involved!'
The zoo is known for their monkey exhibit and what is more fun than monkeys?
I found this Curious George-esque fella at Toys R Us.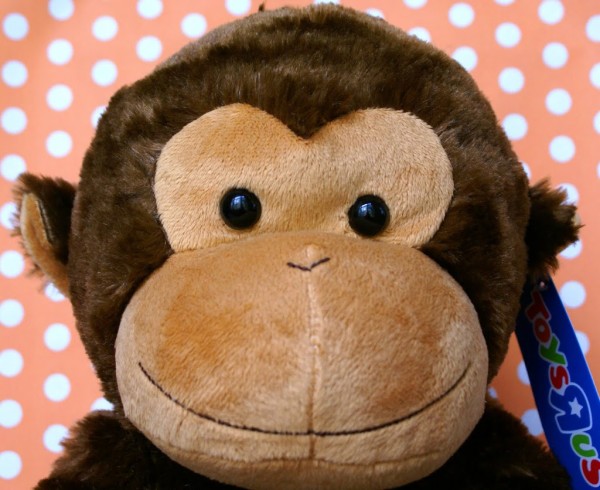 So friendly, don't you think?
And what goes with monkeys? Bananas!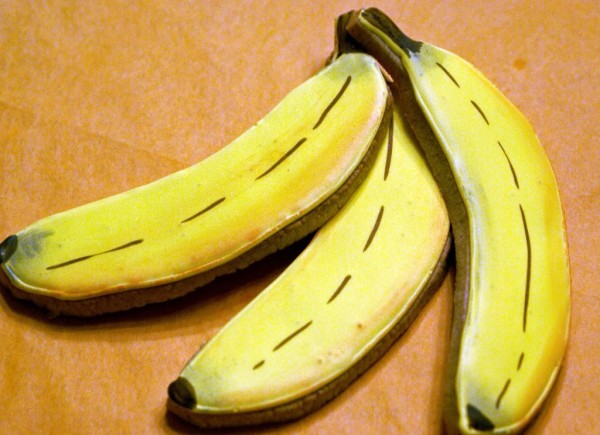 And what's better than a few bananas? A bunch of them!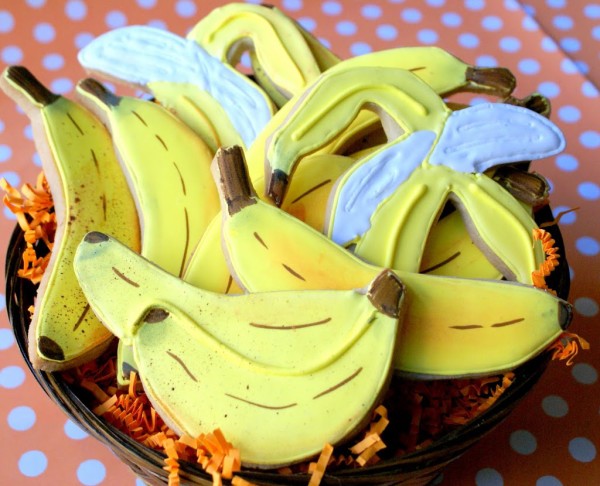 I wanted the cookies to be more than just yellow crescents so I rubbed on petal powders in orange, brown and green to add some shading giving them more depth.
I drew the stems and tips on the bananas with an Ameri-Color brown edible ink pen.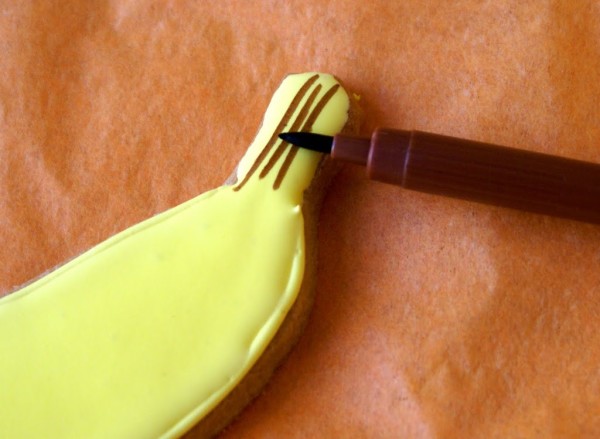 'Ripeness' was added by dipping a toothbrush into a cocoa mixture and flicking it over the cookie for those little brown specks.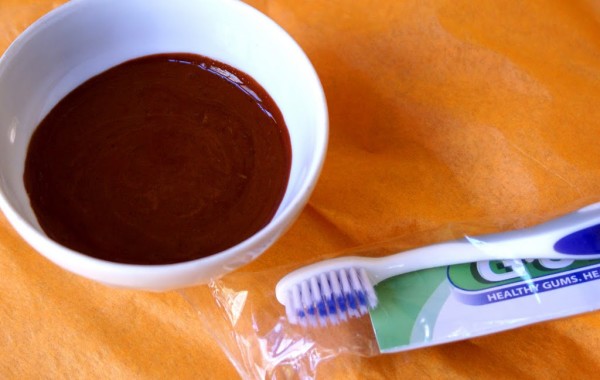 I did this only on a few cookies because I didn't want the bunch to look like they were all destined to become banana bread.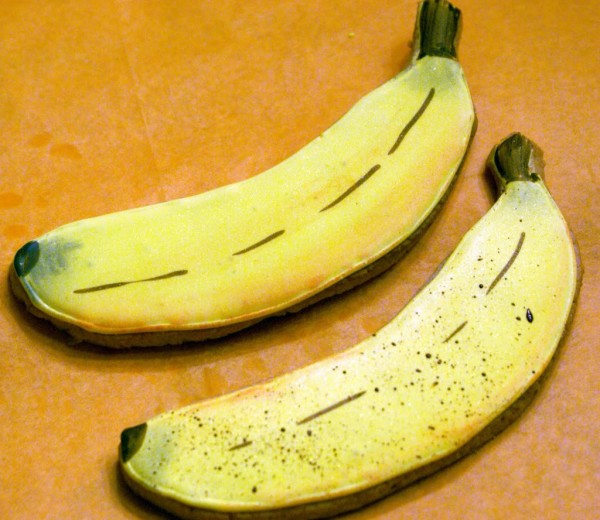 I couldn't believe the ribbon I found at Michael's with adorable monkey faces.
I couldn't wait to get home a make a bow with accent color ribbon.
Is anyone else like that?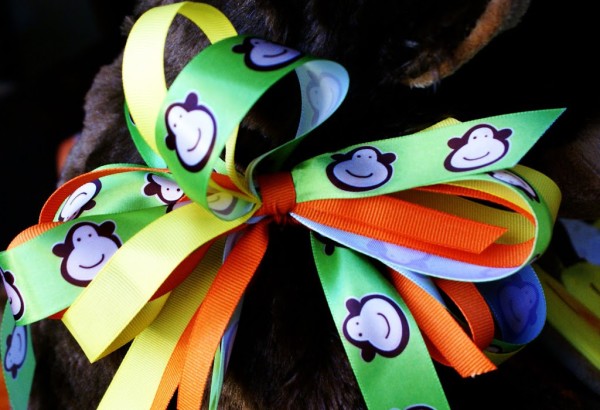 George is enjoying the late afternoon sun of a day that reached 72 today.
I promise spring will be here, and it's coming to the mid-west, northeast and south too.
But we're going to keep it over here for awhile longer. 🙂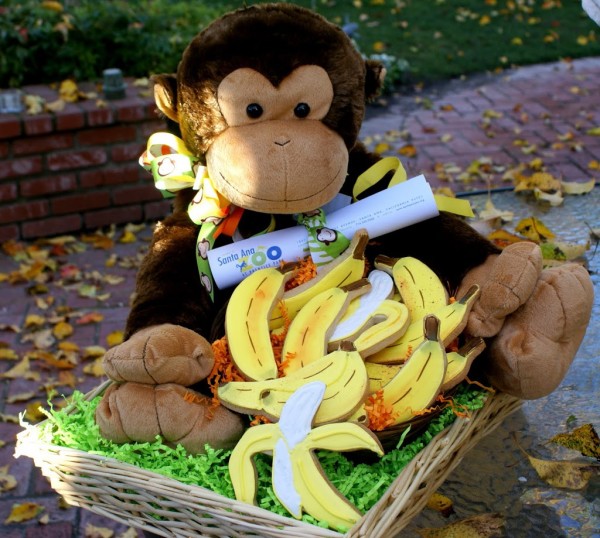 George was finished with a wrap of poofy cellophane, a big beautiful bow and a custom made tag of the sponsoring company's logo. He also found a new friend and family today.
Next week another lucky winner will be chosen.
I hope the winners' visits to the zoo are more fun than a barrel full of monkeys!