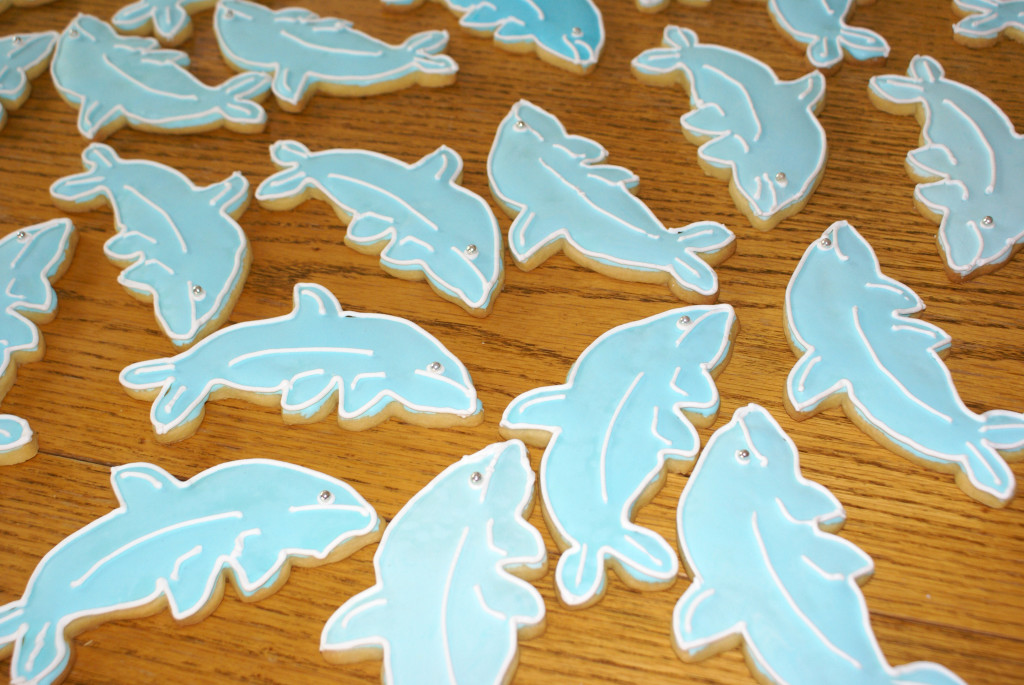 Once in awhile I will bake and decorate special cookies upon request. This week I was happy to make them for the Dana Hills High School girls' varsity soccer team in celebration of the end of their season. This is the third year I have made them special cookies. This year I was wracking my brain of what I could create that would be different than a standard soccer ball cookie so I decided to make their school mascots and icons from their school logo. The school logo is comprised of dolphins, a scallop shell, and a sailing ship. I printed out the logo and made a tag to use as part of the presentation.
A pretty scallop with a pearl
dragee'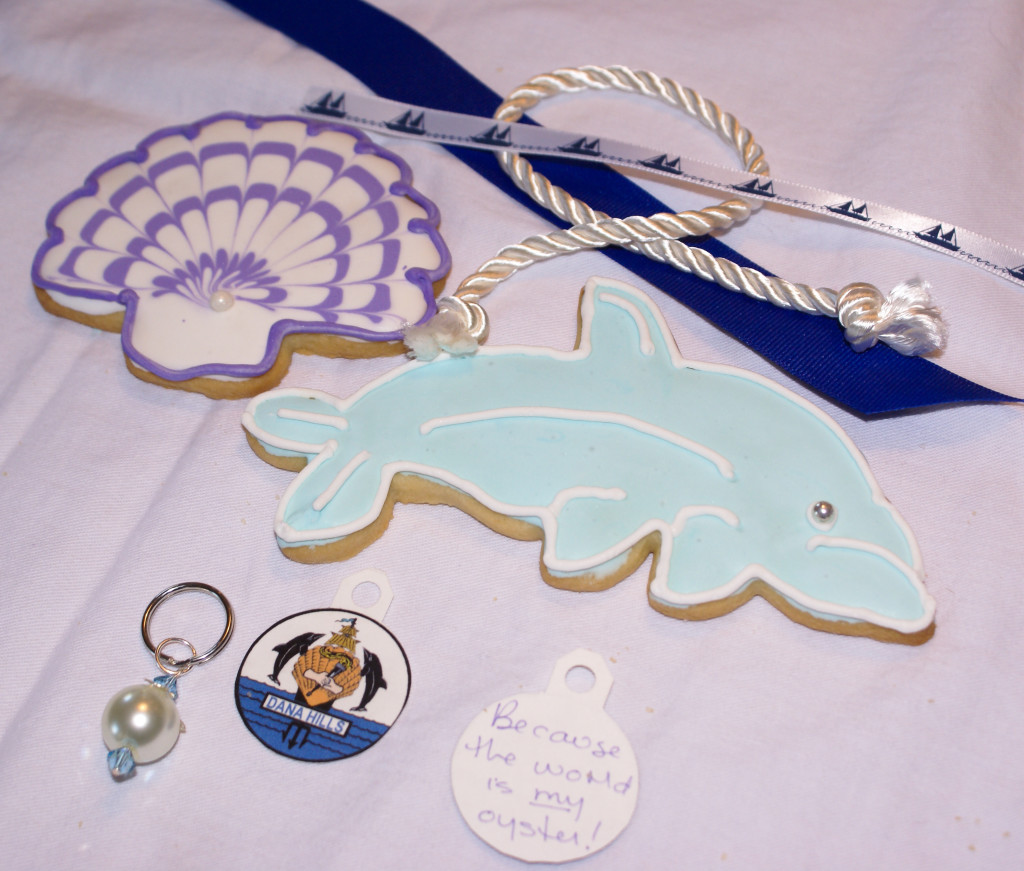 Ready for assembly
I made a blue dolphin and scallop shell cookie and wrapped it in the cello bag with raw sugar for a sand effect. I also made the pearl charms, my first and extremely simple jewelry design.
The blue Swarovski crystals are in school colors and there is a lacy cap on top of the pearl.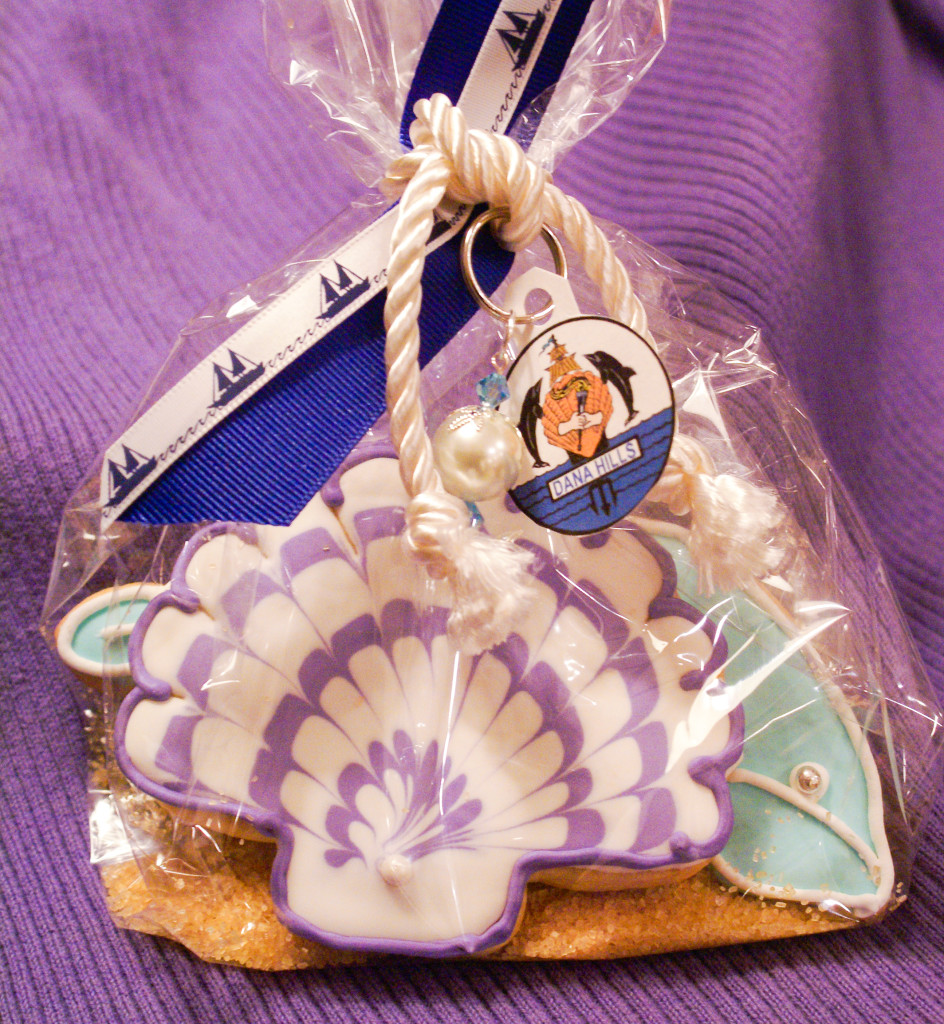 On the back of the logo tag, I wrote 'because the world is my oyster'. They had a rough season only winning one game and I wanted to remind them that they have everything going for them and that the world is just waiting for them to seize it. The satin rope with a pearlized sheen, royal blue grosgrain and printed boat ribbons completes the nautical theme.
Congratulations girls for hanging in there and finishing your last game today in the freezing rain! You are truly winners!