One of my favorite things to do at this time of year is to venture into my other Happiest Place on Earth – Williams-Sonoma, and see what's new for the season or to visit things I annually covet.
Embroidered pumpkin napkins.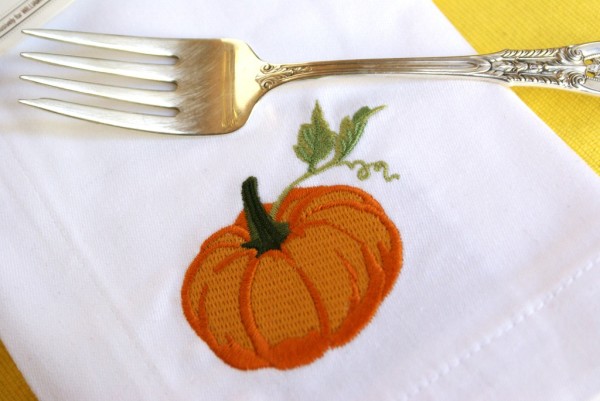 They were on-sale in the store at 15% off for a limited time only, as they say.  With the heady holiday scent of the mulling spices simmering through the store they rendered me powerless to resist.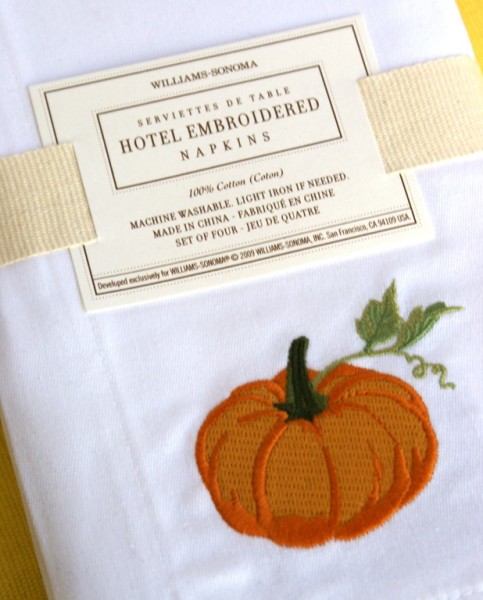 These napkins had friends. Turkeys and squirrels.  Both so cute.
I think we all have something that speaks to us.  I had a whole conversation with these copper leaf cookie cutters.  They kept saying, "You need us, take us home."  I answered, "Okay."  Really, what's the point in arguing?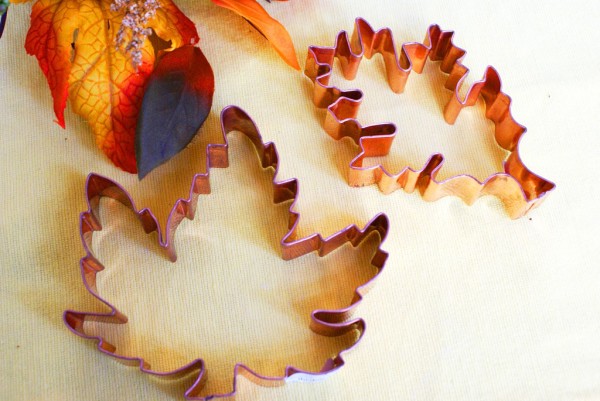 We usually brine our turkey using Alton Brown's recipe which is super but I find the juices that run off the turkey too salty to make into gravy so I'm considering a turkey rub that goes on 24 hours before cooking.  Sounds interesting doesn't it?  It has fragrant notes of chili and paprika.  Yum!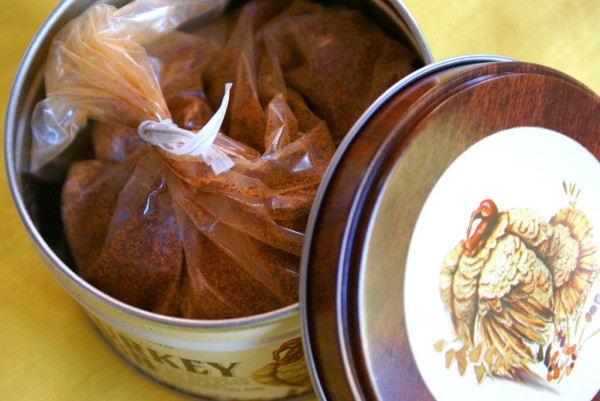 WS also has some recipes online that look delicious.
Another must have is the mulling spices.  You do know about W-S mulling spices, don't you?  You must get a tin for yourself and a friend.  Besides making the best mulled cider by just simmering a couple heaping spoonfuls in cheesecloth or a large tea ball in a pan or crock pot, you can simmer this all day long for the fragrance alone.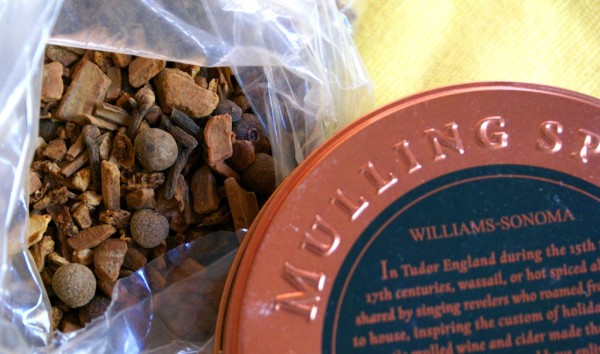 But my favorite bounty item this Thanksgiving is this ~ our heirloom tomatoes from our garden.  Picked today.  To which I truly give thanks.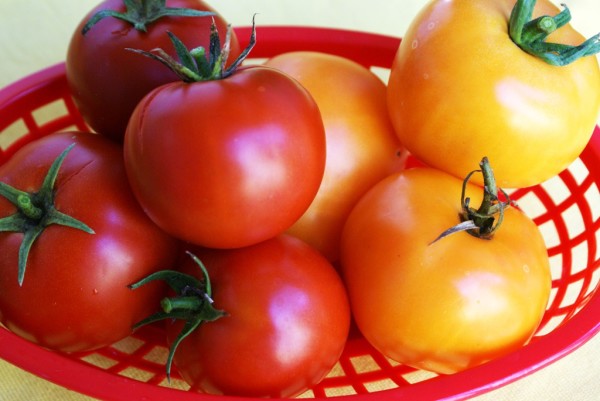 Hope you're enjoying the anticipation of the holidays!