I wished for a snow day today to play with all my snowflake cookie cutters.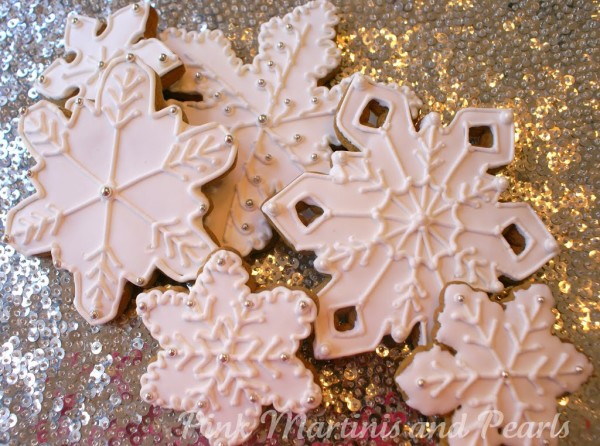 Not only did our usual sunny skies have no intention of performing a miracle but I also found myself on the couch with a cold. Day 3 in fact, so I can only plan my attack when I get back into the kitchen.
For a girl who has only been in slightly falling snow once, snowflakes call to me.
Every year I would make a basket of snowflakes for the silent auction for the high school's music program that my boys were involved in.
Because they were so time consuming, I would only make 2 baskets.
One with silver dragees in a silver basket,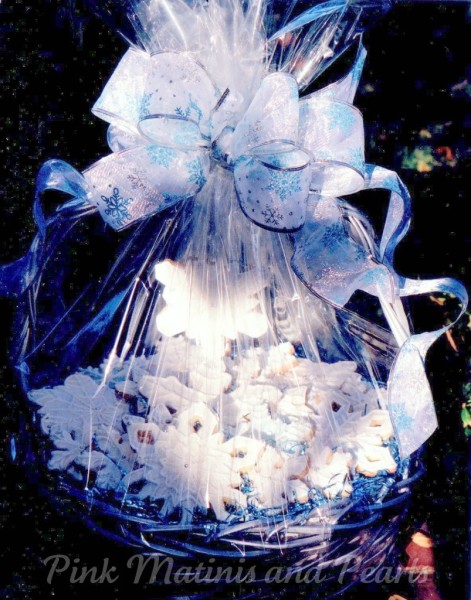 … and the other with gold accents.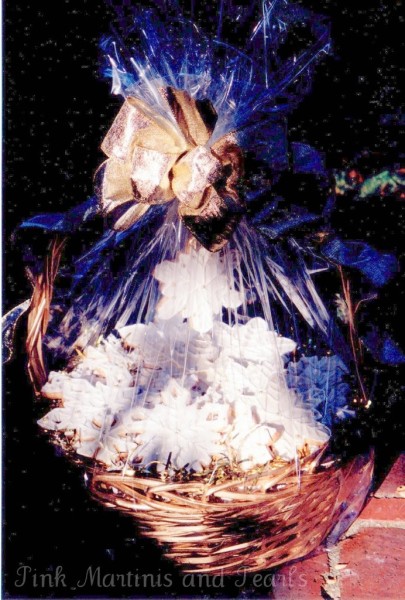 I'd always make a few extras and give to friends.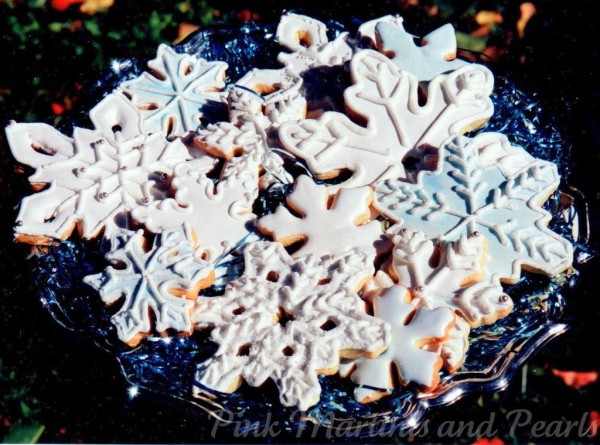 Many years ago at this time of year, my friend Suzi had been by her mother, June's, side when she passed from Alzheimers. It was cold and grey as she walked out to her car from the care facility near Boston. Suddenly big, fluffy snowflakes began to fall. Her mother's favorite. She was in awe at the timing.
Suzi also shared with me as she and her sister were growing up June would go outside after a snow storm when the sun was shining on the snow and sprinkle glitter around the yard to make the moment even more magical. Incredible.
Although I had never met June I always think of her when my counters and tables are covered in big iced snowflakes and as I sprinkle them with edible glitter. What a special heart she had to have seen the aftermath of a storm as an opportunity to make it even more beautiful for the ones she loved.