Happy, happy holidays!
Since I noticed other bloggers and online magazines have been posting photos of my Christmas treats, which I have randomly found, I thought I better post them myself! I haven't started baking in earnest yet so I'm going to visit The Posts of Christmas Cookies Past!
Probably the most fun and interactive cookies I've made were the Shake-able Snow Globes Cookies.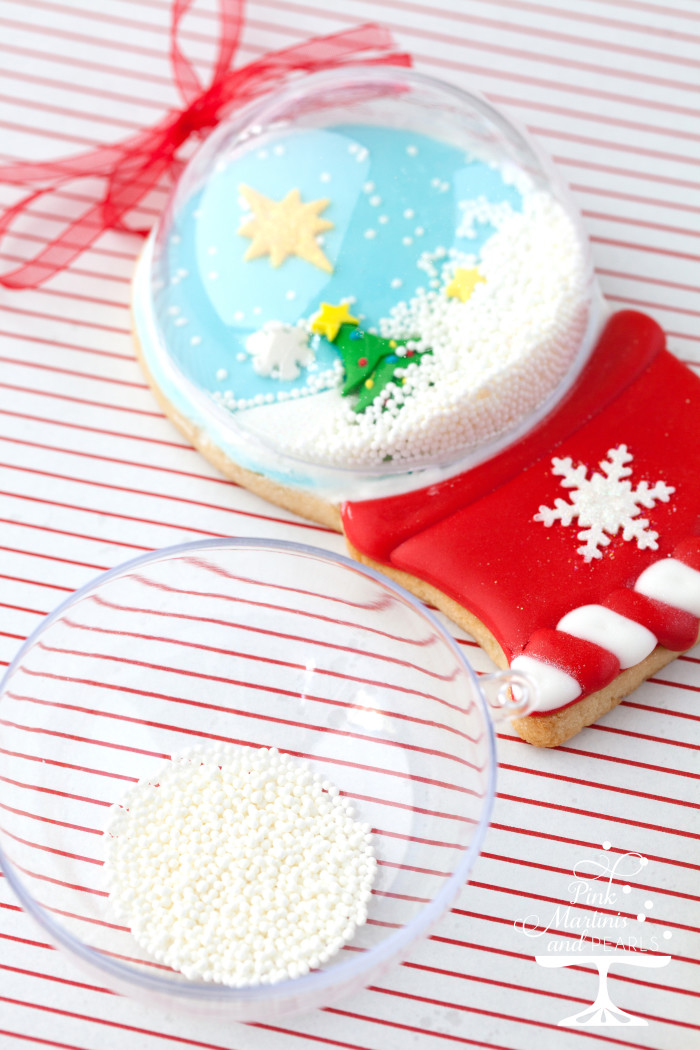 These White Chocolate Dipped Spritz Cookies are dipped and delish and make fun little packages to hand out!
The Peppermint Decorated Sugar Cookies are easier to make than they look. I think you'll like the DIY tutorial and even an easy way to wrap them up.
Delightful and festive Pink Christmas Trees Cookies with fondant pennants are extra special and unique.
You can find lots more holidays treats by searching in the search window on the sidebar under "holidays" or "christmas".
Holiday cupcakes coming soon!
I hope your holiday season has been merry & bright.