I'm popping the cork this Valentine's to say …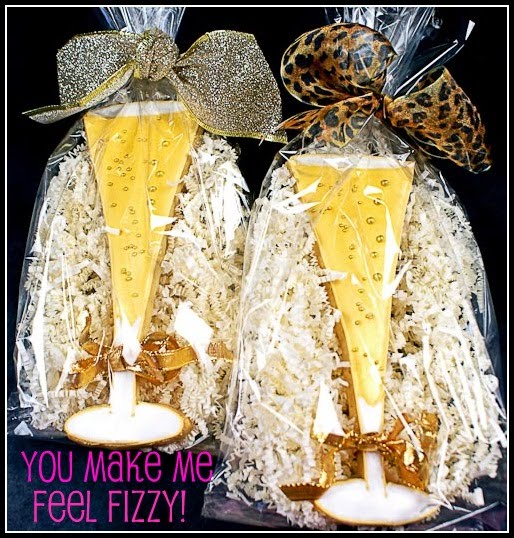 You go to my head, Valentine!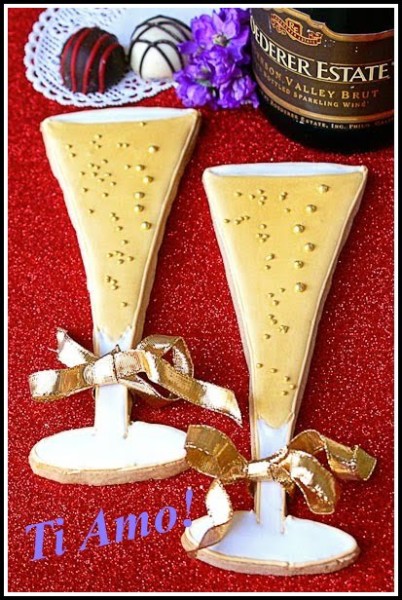 If you wish to toast your love or friendships this Valentine's Day these cookies couldn't be easier to make.Draw a champagne flute out of card stock to use as a cookie cutter template.
In-fill with thinned golden colored icing (I used Ameri-Color Gold with just a touch of Wilton Lemon Yellow), sprinkle gold dragees (I used small and large sized) from the bottom up to look like rising bubbles. In-fill the glass stem and the upper glass rim with thinned white icing. That's all there is to it.
Cheers!Soon I'll be toasting a new blog in addition to Pink Martinis and Pearls so I hope you'll join me there too .
It will be a place we can go ga-ga with cookies with more how-to information and detailed photos but it won't be all cookies all the time but other pretty things from the kitchen as well.
In the meantime, make today a celebration and have a wonderful day! xoxo