"Does this blue and gold make my back field in motion look big?This is a collegiate cupcake post with a fashion dilemma.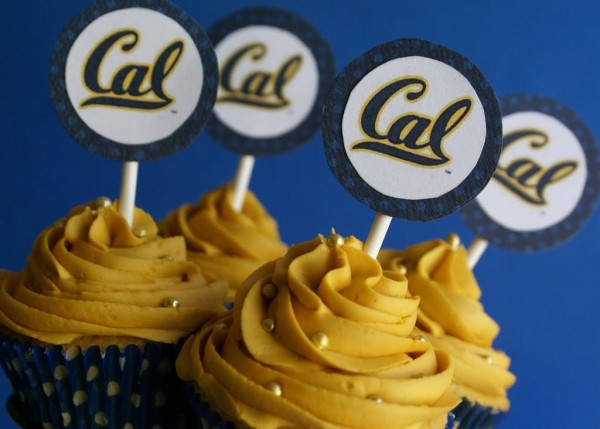 In a few weeks we're going to the LA Coliseum for the USC vs. Cal game.
And I don't know what to wear.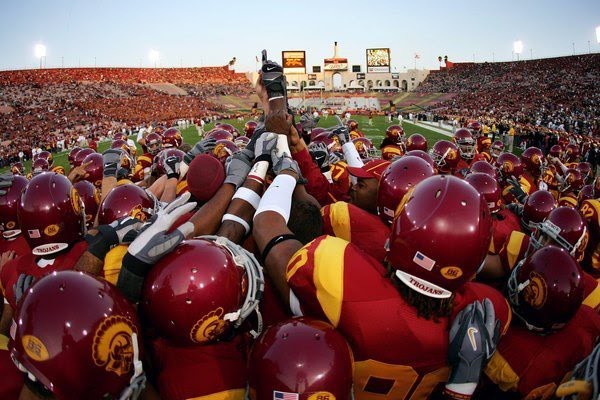 My fashion dilemma goes much deeper than knowing I don't look good in gold which is one of the colors for both Cal and USC.
In fact, the color is so unflattering to my face that I am even tempted to forgo bringing a pale ale to my lips in the stadium. However, I observe a strict 'say no to alcohol discrimination' policy on game day so if I must be hit with one fashion penalty, this is the one.
No one can say I'm not a team player! 😉
Surprisingly green is causing my conflict of whether I should choose Cal's blue or USC's cardinal to accentuate my golden brew.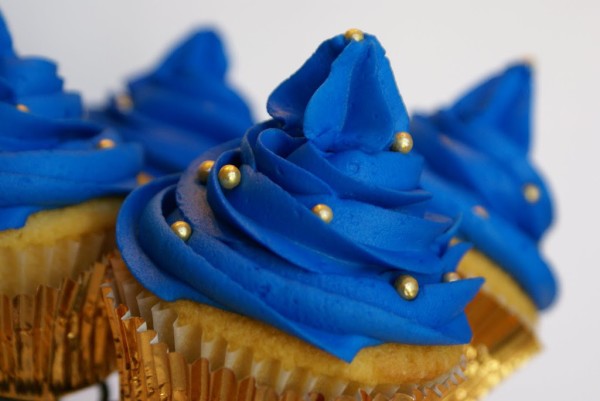 Let me explain.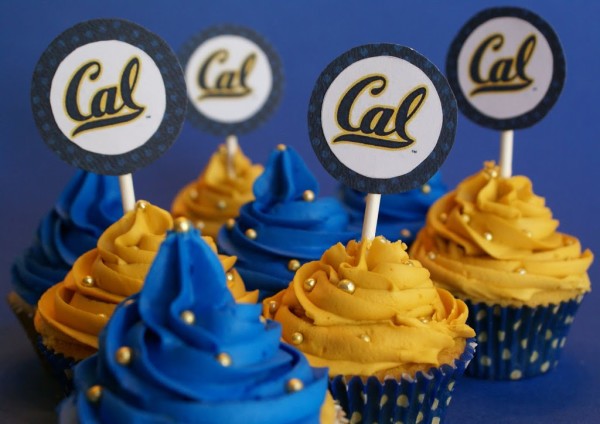 I was born to the Cardinal and Gold.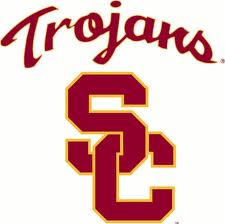 It's a family thing.
School spirit is defined by color .
There is no grey area.
And I've been bleeding cardinal and gold all my life.
But this is where the green comes in…
Cal is being beary, beary good to our son with his graduate studies and therefore to us. In fact Cal is being so good there is a glimmer of hope of one day replenishing the dream kitchen/travel/emergency liposuction (and no, I haven't but I like the security to know I can and I've learned never say never) fund that took a detour while paying for his bachelor's degree.
So.
What's a USC alumna/Cal mom to do?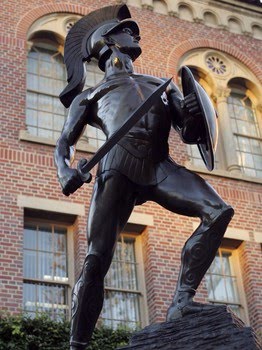 When I ventured into the enemy's bookstore for the move-in weekend of son1 I could only bring myself to buy a small decal and that was only because my maternal instincts kicked in to support my child. This weekend I warmed up to a Cal Tervis Tumbler I found in Bed, Bath & Beyond.
Small steps. Small steps. I cannot commit to apparel yet but Mr. P. M. has got that covered as his favorite team is whoever is playing USC (grrrr!) but cupcakes are a big step for me. 🙂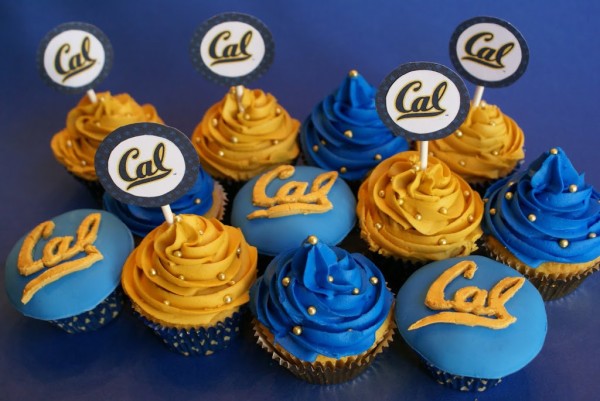 I don't know if my appreciation for green will dictate my wearing blue on game day but like all tough decisions they can usually be solved over sugar and butter and a cup of coffee so I'm lettin' my cupcakes do the talkin'.
I may wear blue and gold on the outside…
… but I'm cardinal and gold on the inside, baby! 😉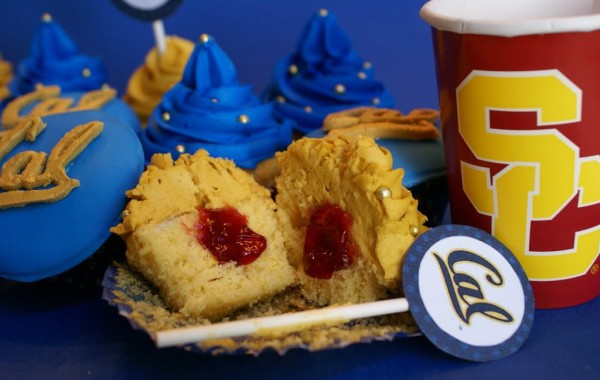 Topper Instructions ~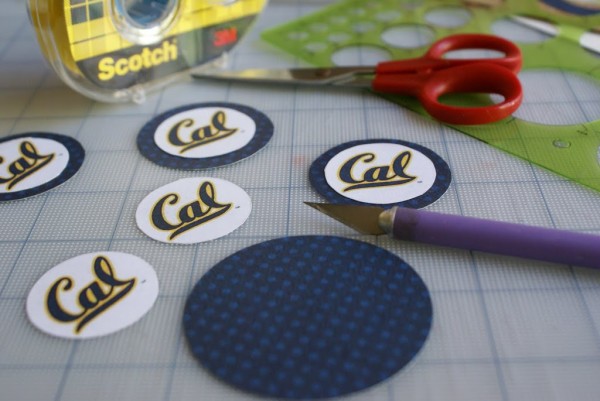 Toppers are easy to make.

Google your college logo, download and print.

Cut a larger circle out of a card stock paper (the blue polka dots is scrapbook paper and matches the cupcake wrapper).

Using double stick tape or a dab of glue, attach the logo circle to the colored circle.


Using a lollipop stick snapped to size, attach the stick to the topper circle with regular tape.

You could make a backing with another paper round if you like.
Basic Yellow Cupcake Recipe
Making 1M Tip Swirls
How To Make Jam Filled Cupcakes
Raspberry Filling
I'm participating in Skip To My Lou's
"Made By You Monday"