Today is Day 5 and the last day of my Vera Bradley week long give-away!
I hope you've had fun and that all the beautiful colors and patterns inspired you to spring right into, well… spring!
I so enjoyed my week immersed in something I love to play with, photograph and write about and that is …Vera Bradley. There's just something about those little ribbon zipper pulls, the squishiness of the soft quilted fabric and peering into pockets imagining what paperback will find a new cozy home for a weekend get-away. What can I say, it just truly makes me happy. 🙂
To prevent me from going all 'J. Peterman' about VB, which I could easily do without any prompting, here is our last give-away item…
Friday~ Mini Hanging Organizer in Blue Lagoon
*love*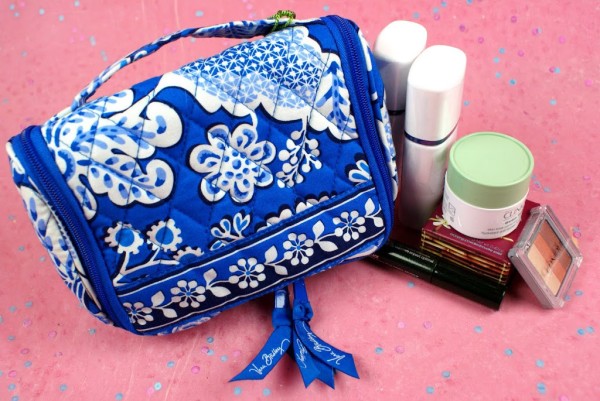 There are 3 clear zip pockets and a special compartment with sleeves to keep all your travel sized bottles neatly in a row. The interior hook to hang it anywhere is just an added bonus to an already purposeful and fabulous piece. And we are loving the Lagoon Blue, aren't we? Gorgeous!
This is the perfect size to bug out on a Friday and convenient enough to fit in your hand bag. And speaking of getting away for the weekend, oh my, have you seen The Weekender?
You must! Twirly Birds Pink. T.D.F.
But don't order it before me. I want it to still be available. 😉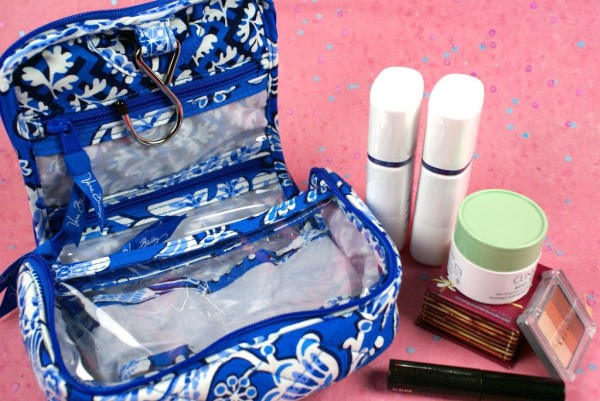 Oh. And the cosmetics are mine. 😉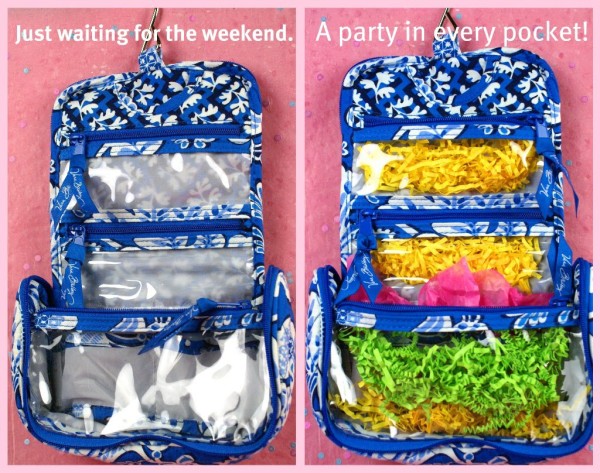 Each color is a compartment.
Pink ~ sleeves for travel bottles
Yellow ~ one side of the clear divider
Green ~ the other side of the clear divider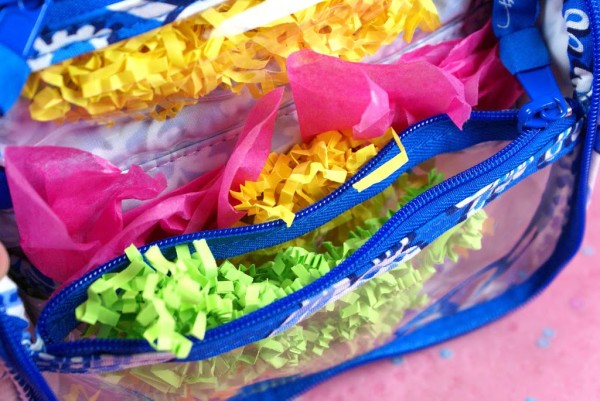 I'd like to thank the Vera Bradley home office and the lovely Michele of Vera Bradley, who contacted me and invited me to lunch a couple weeks ago to discuss our passion for quilted patterned pieces! I was surprised beyond belief to hear my VB posts (there had been close to 10!) had been noticed. I was the recipient of quite unexpected generously that day and I knew I just had to share my excitement, bounty and sincere 'Vera love' with my readers. So thank you once again VB corporate and Michele for making my week of "Vera Bradley Give-Away Everyday" so wonderful for me and my readers!
And thank you, wonderful followers of my blog, for participating.
I've loved reading your comments and finding new blogs to explore!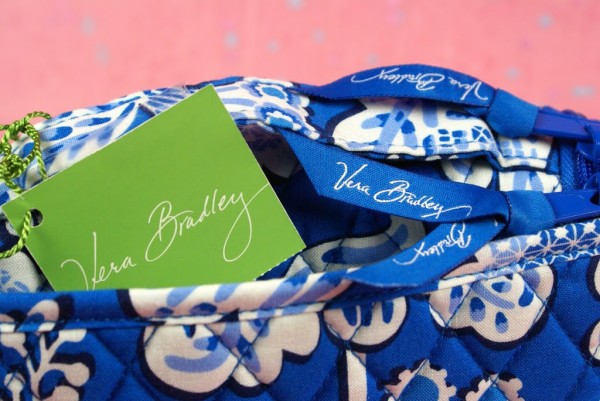 To Enter ~
Just leave a comment!
You must be a follower of my blog or let me know you are a new follower and leave a comment. I'm grateful and appreciative of my followers and I feel they deserve the best chance to win! 🙂

For Extra Entry Chances To Win ~
Extra Entry #2 ~ Post about this Give-Away on your blog with a link back to this post.
.
Extra Entry #3 ~ Add the photo from this post on the sidebar of your blog with a link back to the Give-Away.
Extra Entry #4 ~ Tweet or Face Book about this Give-Away with a link back to this post.
*All entries must be left on separate comments.
Good luck everyone!
Monday ~Vera Bradley Slim Case
Tuesday ~ Vera Bradley Address Book
Wednesday – Vera Bradley Zip ID Case
Thursday ~ Vera Bradley 'All Wrapped Up' Jewelry Roll

All Vera Bradley Give-Aways end Sunday, March 13 at midnight, Pacific Time

Lucky recipients will be posted on Monday.
If you are one of them but don't have an email for me to contact you or a blog and you haven't contacted me within 48 hours after your name is posted, another number will be drawn cuz' I've got a lot of baking to do next week. 🙂
The Give-Away Has Ended.
Thank you for entering. 🙂