This past weekend I had the opportunity to spend an afternoon baking for the families at The Ronald McDonald House in Orange, CA. The organization supports families in residence whose children who are in treatment at affiliated Children's Hospitals.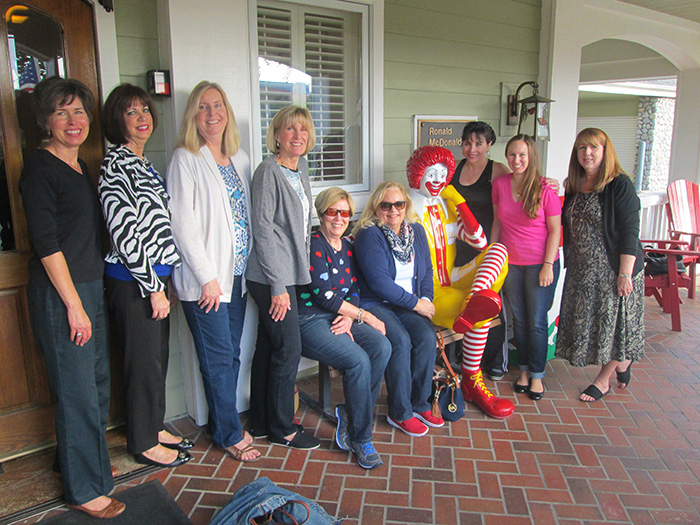 The day was coordinated through my sorority's alumnae group, Tri-Delta. It was "Delta Love" day and a day to give to others. I'm very proud of my sorority's commitment to giving. To date, Tri-Delta has raised more than $30 million dollars to St. Jude's Children Research Hospital and last year they committed to raising an additional $60 million in the next 10 years! They have reached every commitment earlier than expected and I have no doubt they will reach this new goal thanks to collegian and alumnae support. This is also the single largest commitment by a St. Jude partner.
Our little baking day efforts humbled in comparison but nonetheless were appreciated. We decided on chocolate chip cookies and cupcakes. I'd like to thank Chris Garboski of Nestle who arranged to have 9 lbs. of chocolate chips packed on ice delivered right to my front door. Thank you, Chris, for your generosity and that of Nestle for our event! It was very much appreciated.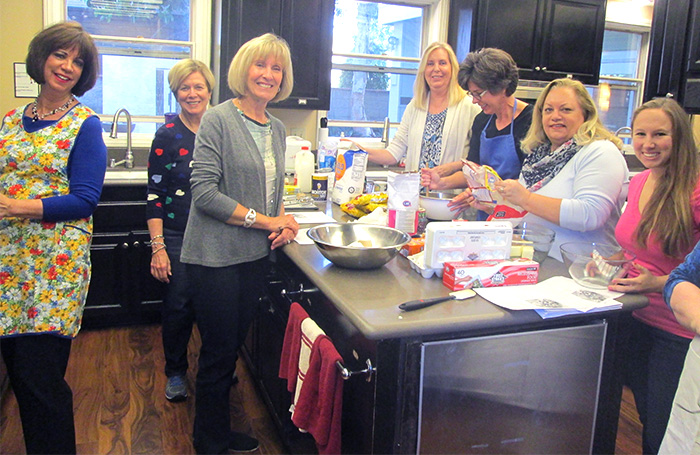 The night before, I made fondant daisies to decorate the cupcakes and packed up a lot of my Wilton Cake Decorating supplies I had on hand. I brought icing, wrappers, decorating bags, tips, sprinkles and cans of spray coloring which was a big hit at the decorating station I set up.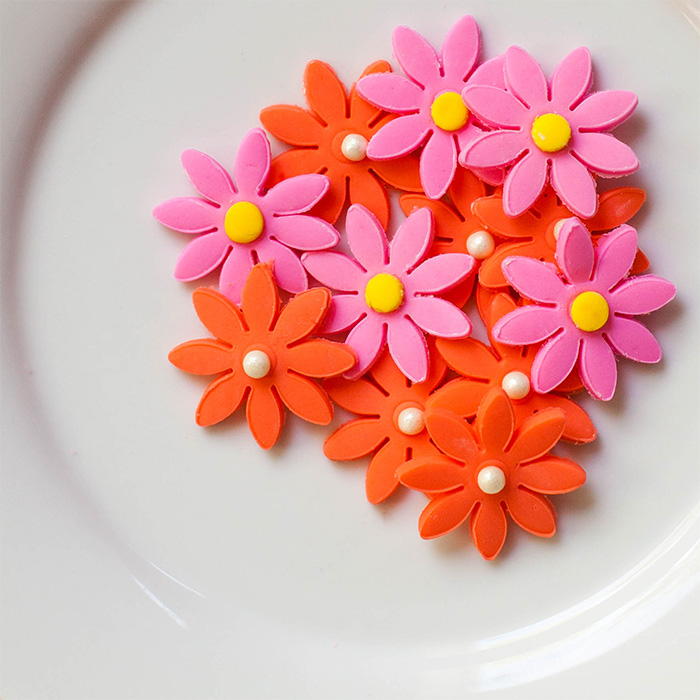 The mixing of the cookie dough and cupcake batter itself took awhile to get going as we found multiple hand mixers but couldn't find beaters that fit. I was surprised to see there was no stand mixer. How could this be!?!
I had planned to take lots of pictures but I was so busy that I finally took one quickly as we were finishing up! About a dozen alumnae gals showed up to bake. These two were the cupcake decorators extraordinaire.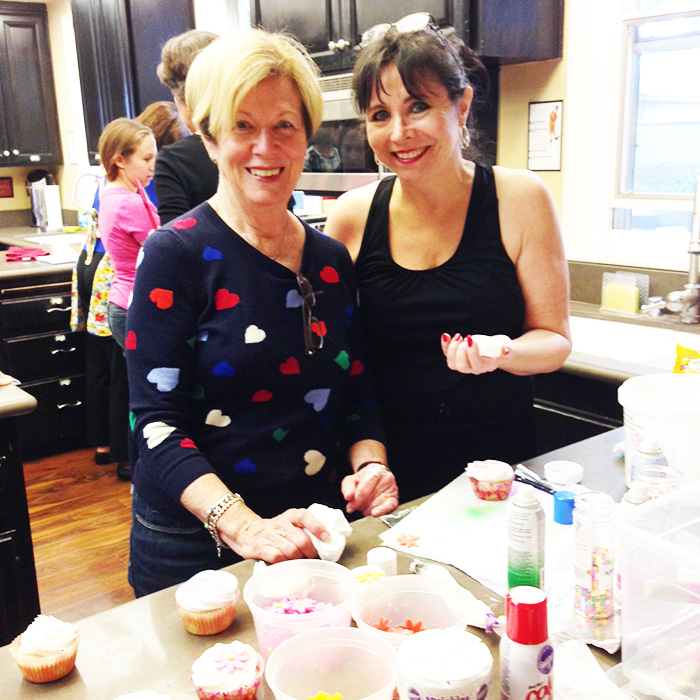 As I mentioned, the spray colors were a big hit because they were fun to use and gave a professional airbrushed look. It was the first time I had tried them as well.
If you've been reading my posts for while you know I love having fondant decorations on hand. I used the fondant daisies I had left over from the weekend to place on top of whipped cream swirls for my son's requested lemon chiffon birthday pie this week and yes, of course I made the pie shell! I had to. I always do. I love to crimp. I really do.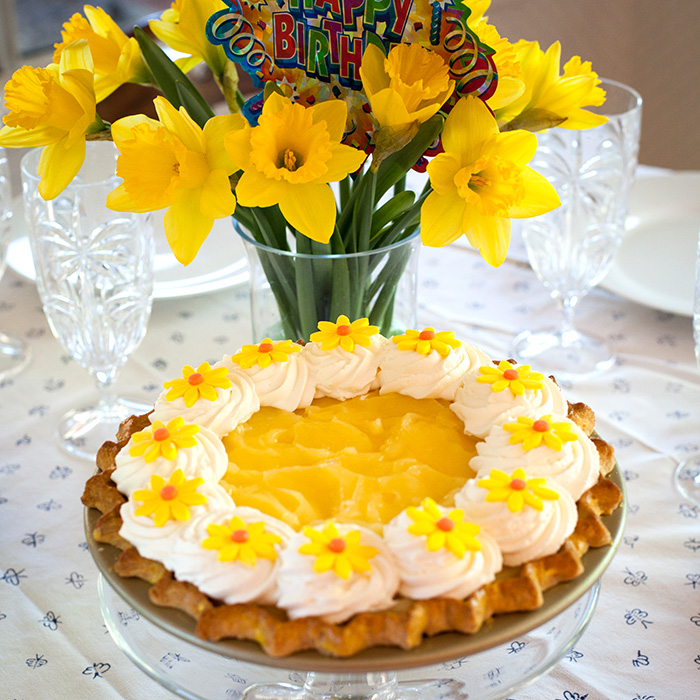 I really enjoyed our philanthropic baking day. What talents do you like to share with others?