What is big and round, gooey and sweet, crunchy and soft and bakes while you open presents making your Christmas morning cinnamon-y and warm with everyone deliriously happy?
If you guessed the Best Giant Make-Ahead Cinnamon Roll Ever, then you are right, my friends! This recipe uses store-bought frozen bread dough, thawed, formed and left to rise overnight in the fridge. How simple is that? Check out the step-by-step very easy tutorial and create a holiday tradition.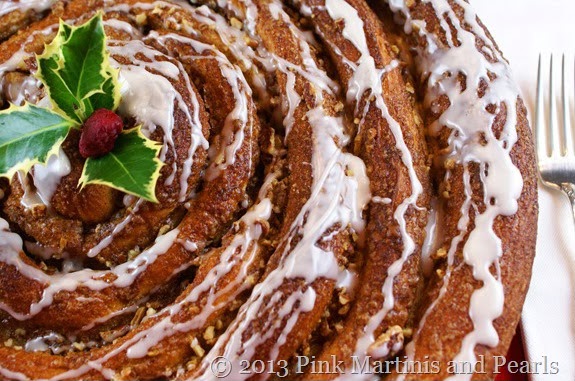 Yes, it's back at your request! Thank you readers, who asked if I would post the cinnamon roll recipe again this year! I'd be glad too! The link is always listed on my side bar so you can find it all year round but I know it's kind of hard to find among all the cookies and cupcakes.
And as tradition would have it, I'll post your photos of the cinnamon rolls you make! It's always fun to share so send them in.
To get us off to a start, here's G's from San Francisco. Way to go! So glad this was a big hit at your potluck party. It really does like being the star of the show, doesn't it? 🙂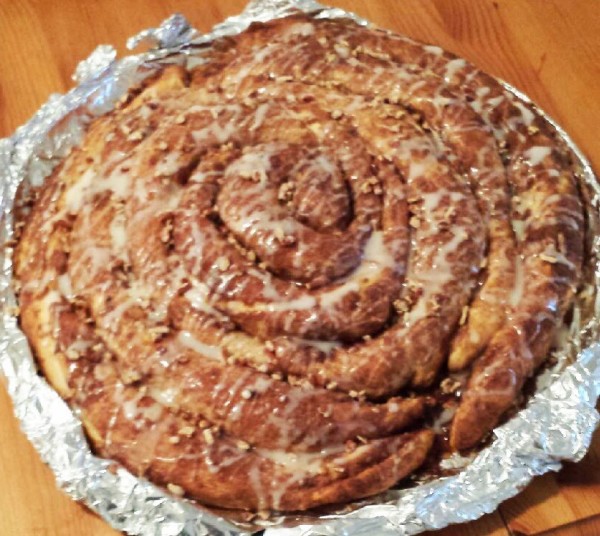 Just a special note – this dough tends to sell out quickly at the holiday season so find it fast and plan ahead. 🙂
To my dear friends,
I want you to know how much I appreciate you and the time we spend together here on the blog, on Facebook and/or Instagram. I never take for granted your generosity of a visit whether it be a leisurely read or a quick hello to see what's up. I feel fortunate in so many ways because of you and I want to wish you a very Merry Christmas, if you observe this holiday, and a wonderful holiday season all around.
xoxo
Marilyn