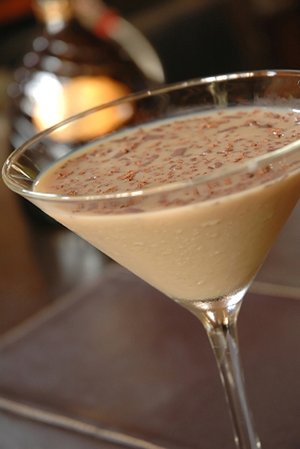 Top o' The Morning To You!
Some misinformed souls might think they can't celebrate St. Patrick's Day because they don't have an ounce o' Irish blood in them. Wrong! After a couple of these Irish Coffee Martinis you'll be Irish o' Plenty. Just make sure it's under .08% and you give the keys to someone else 'cuz spending the night in the Paddy Wagon is not Irish!
From Baileys ~
Baileys Irish Coffee Martini
3 1/2 oz. Baileys Irish cream
3/4 oz. Bushmills Original Irish Whiskey
Shot of strong, cold coffee
Chocolate sprinkles
Preparation:
Drop some ice cubes into a shaker and pour over Baileys. Add Bushmills Original Irish Whiskey, then a shot of strong cold coffee. Shake vigorously and serve in a martini glass. Garnish with chocolate sprinkles.