I've been having such a fun time this holiday season! Last week I taught a group of talented cookie decorating newbies at West Elm South Coast Plaza and we had such a great time together.
Did you know I'm also teaching a Holiday Gift Wrapping Workshop this Saturday at West Elm too? More about this in a bit but first I wanted to share the cookie decorating workshop with you and show you the artistry the decorators came up with.
I put together swanky swag bags for everyone and tied them up with pretty red and white polka dot bows then added blue snowflake cookie cutters.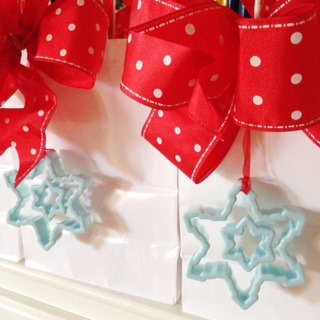 Wilton was very generous in supplying decorating bags, tips, bag ties, squeezie bottles, straws, boards, pearlized luster powder, sprinkles and meringue powder for the multiple batches of royal icing. Thank you, Wilton!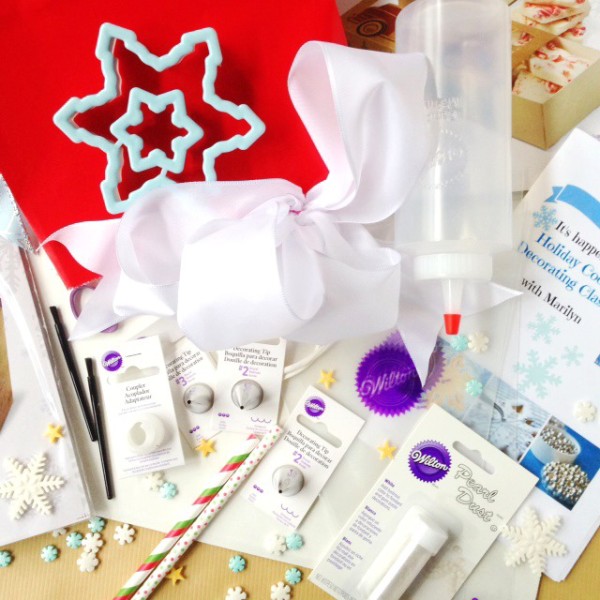 My good friend, Shelly, was my much needed assistant. Thank you, Shelly! You were the perfect, sweet cookie helper!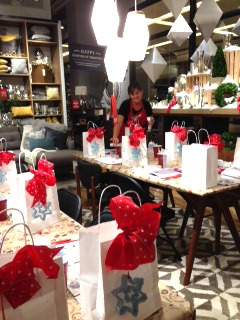 My friend, Cathy of Stitchfork assisted me in editing my booklet with recipes, tips, instructions and photos. Thank you, Cathy!
Shelly pointed out to me my name was on West Elm's store board. Wow! That was a thrill!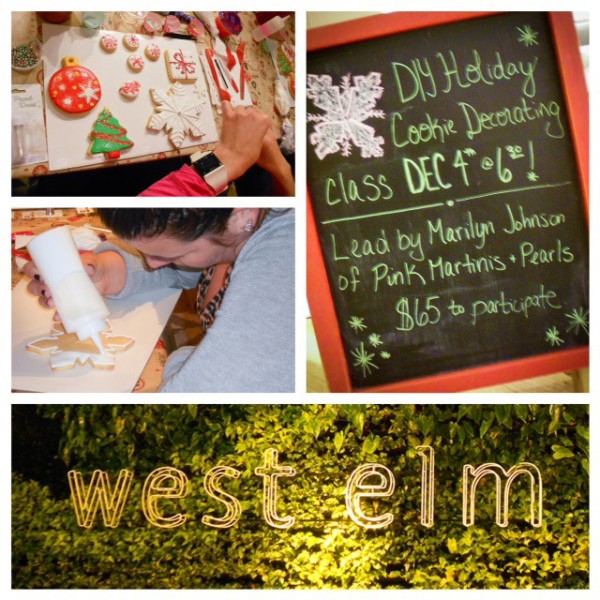 You wouldn't believe the creativity that was happening!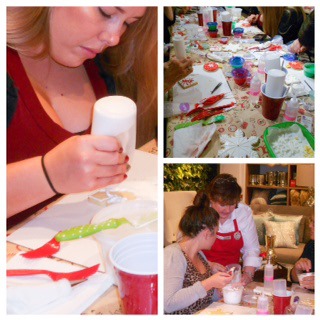 Artists at work.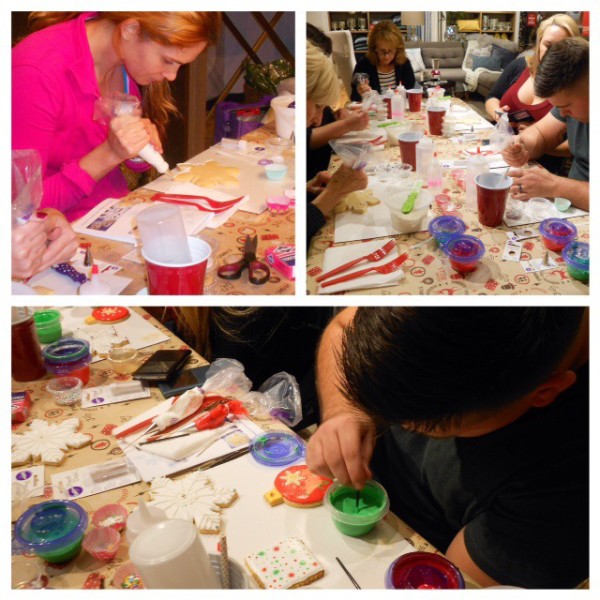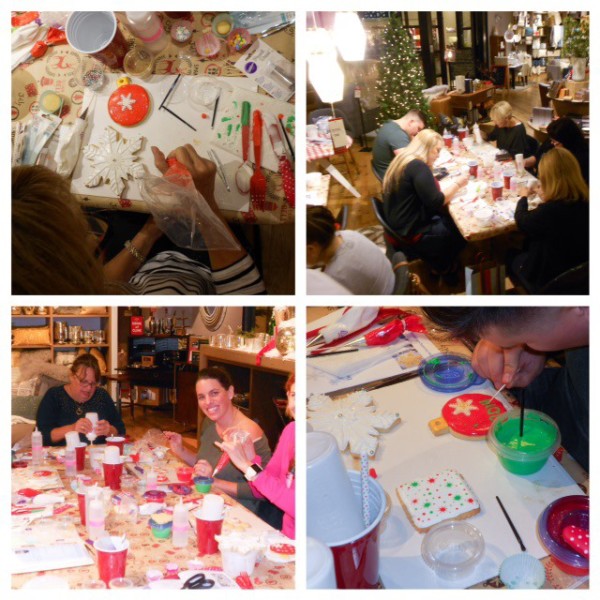 I gave the cookie decorators extra icing, cookies, shiny dragees and other embellishments to take with them to continue the decorating after class and guess what?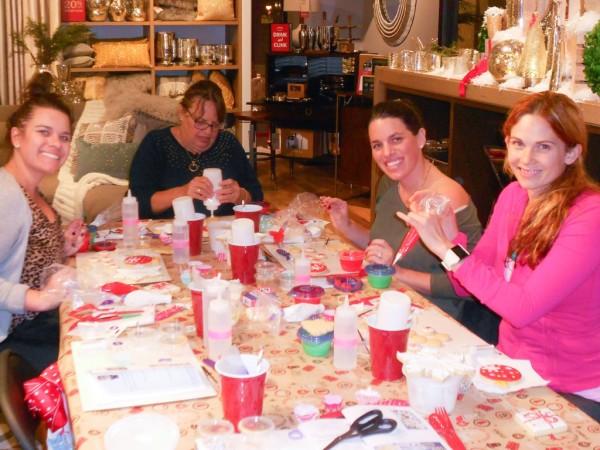 Cookie decorators Bree and Ashley kept the icing flowing when they got home that night. I love their creations. They sent me the photo below. Thanks for sharing gals!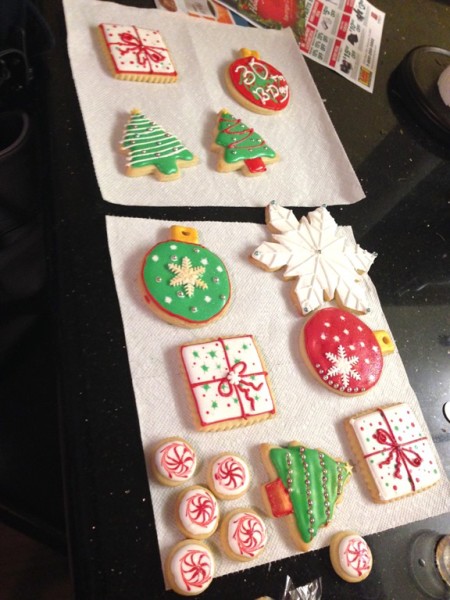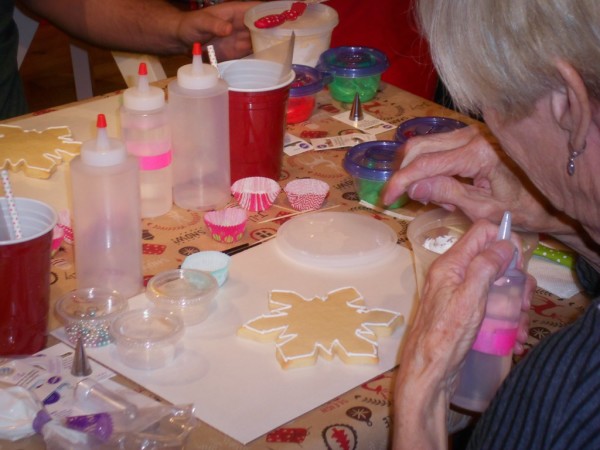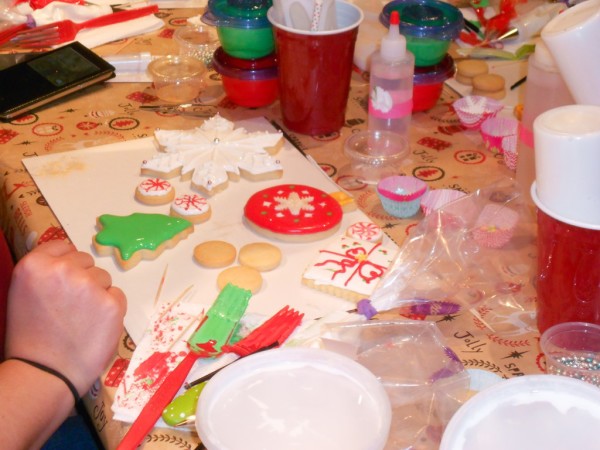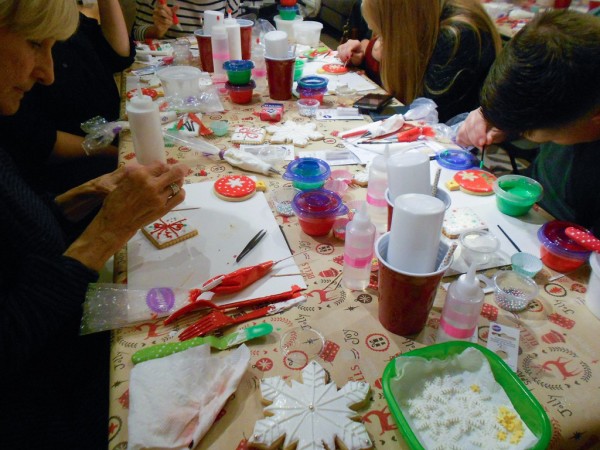 We all had a great time!
Thank you to Tina and Lauren at West Elm South Coast Plaza for their hospitality and for the invitation to create a workshop for West Elm.
Now on to Saturday, Dec. 13 where I'll be back at West Elm OC teaching a fun hands-on bow and gift wrapping workshop from 10 to 11. Check out the West Elm OC Facebook page for more details!